Jason Kidd Is Reportedly A Potential Favorite To Replace Luke Walton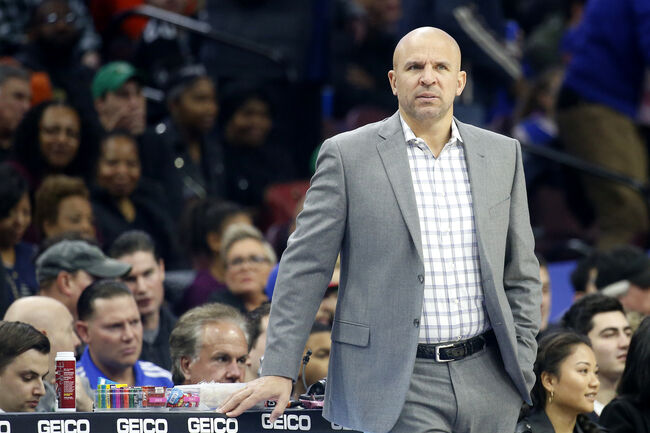 The Lakers look to have eyes set on a specific coaching candidate. According to Adrian Wojnarowski, Jason Kidd will be among the serious candidates for the Lakers coaching job if Luke Walton is dismissed.
This is not the first time we heard a Jason Kidd and the Lakers connection. According to Ric Bucher of Bleacher Report back in January, Jason Kidd is one name that could be the favorite to succeed Walton if the Lakers front office were to make a change.
"There's another development that I'm hearing is gaining momentum, and that's the possibility of Jason Kidd returning to the coaching ranks by succeeding Luke Walton with the Lakers. Now, I first heard Kidd's name connected with the Lakers a while back. Right about the time the first round of, 'Is Luke Walton on the hot seat?' stories came out. Jeanie Buss, head of the Lakers, threw a bucket of water on that seat, cooled it off. And so I tucked away the talk of Kidd and the Lakers as something at the time, simply spitballing or connecting dots that weren't necessarily part of the same mosaic."
"Now, I know that Kidd wants to coach again. And I know he expressed interest in the Knicks job before David Fizdale ultimately got it. … In the case of Jason and the Lakers, I figured it was a matter of Jason letting them know he was interested, and the Lakers saying, 'Thanks, we'll get back to you.' Well, now sources are saying that the Lakers have actually gotten back to him and this has gone to the next level. And if the Lakers do make a move on Luke, which based on all of the rumblings could happen sooner rather than later, Kidd appears to be very much in the mix and possibly is even the favorite."