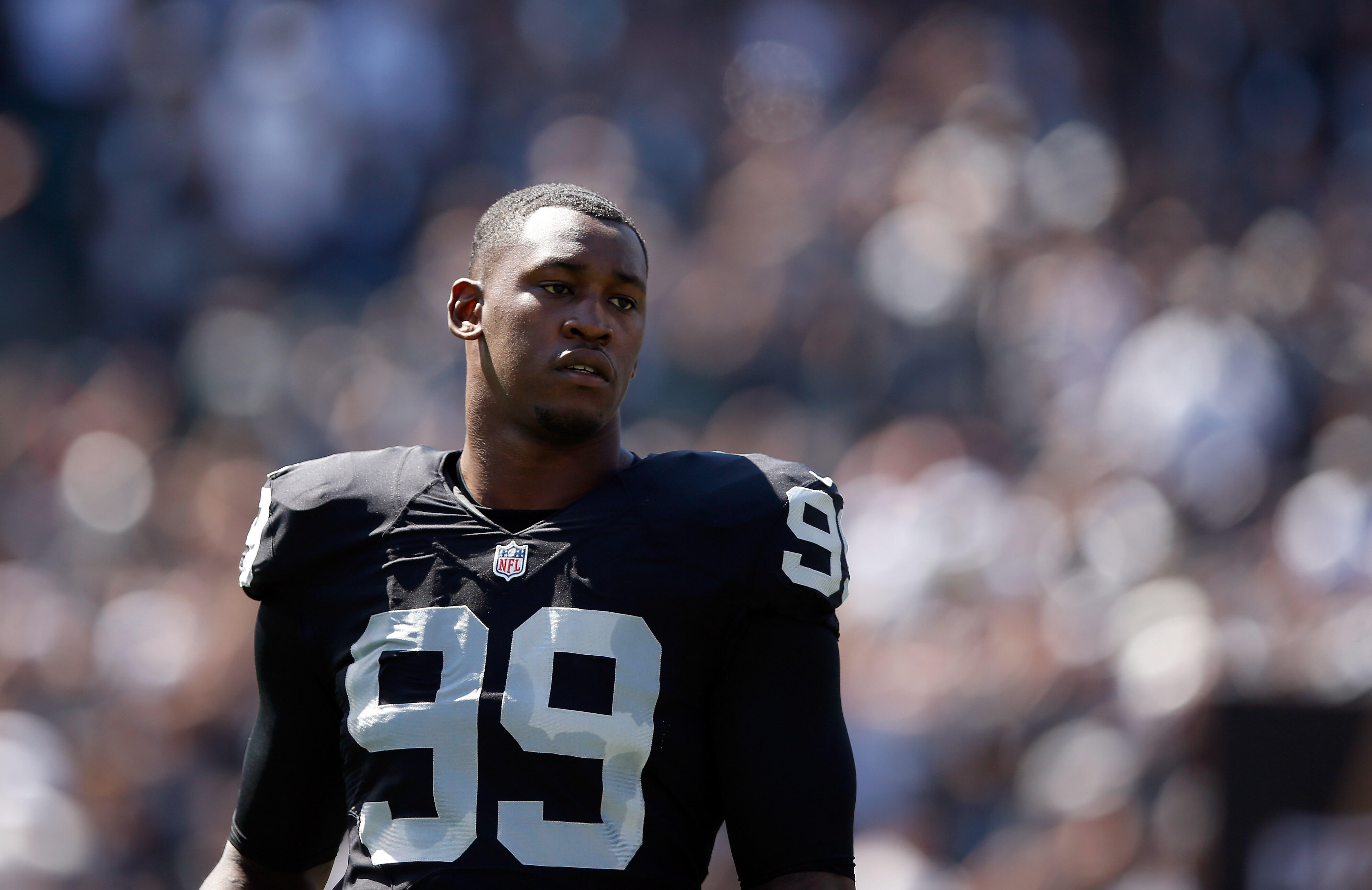 The latest headline from troubled linebacker Aldon Smith was the final straw for the Oakland Raiders.
Smith was released by the Raiders on Monday, a day after being named a suspect in a domestic violence investigation.
Per NFL.com:
On Sunday, San Francisco police named Smith a suspect in a domestic violence incident that happened Saturday night. The victim suffered non-life threatening injuries and Smith fled the scene prior to the police's arrival. Investigators from the SFPD Special Victims Unit want to interview Smith about the incident.
Smith had not played in a game since 2015, as a result of violating the NFL's personal conduct and substance-abuse policies.
The 28-year-old appeared in just nine games for the Raiders before his suspension, and never played a down after signing a two-year contract with the team prior to the 2016 season.