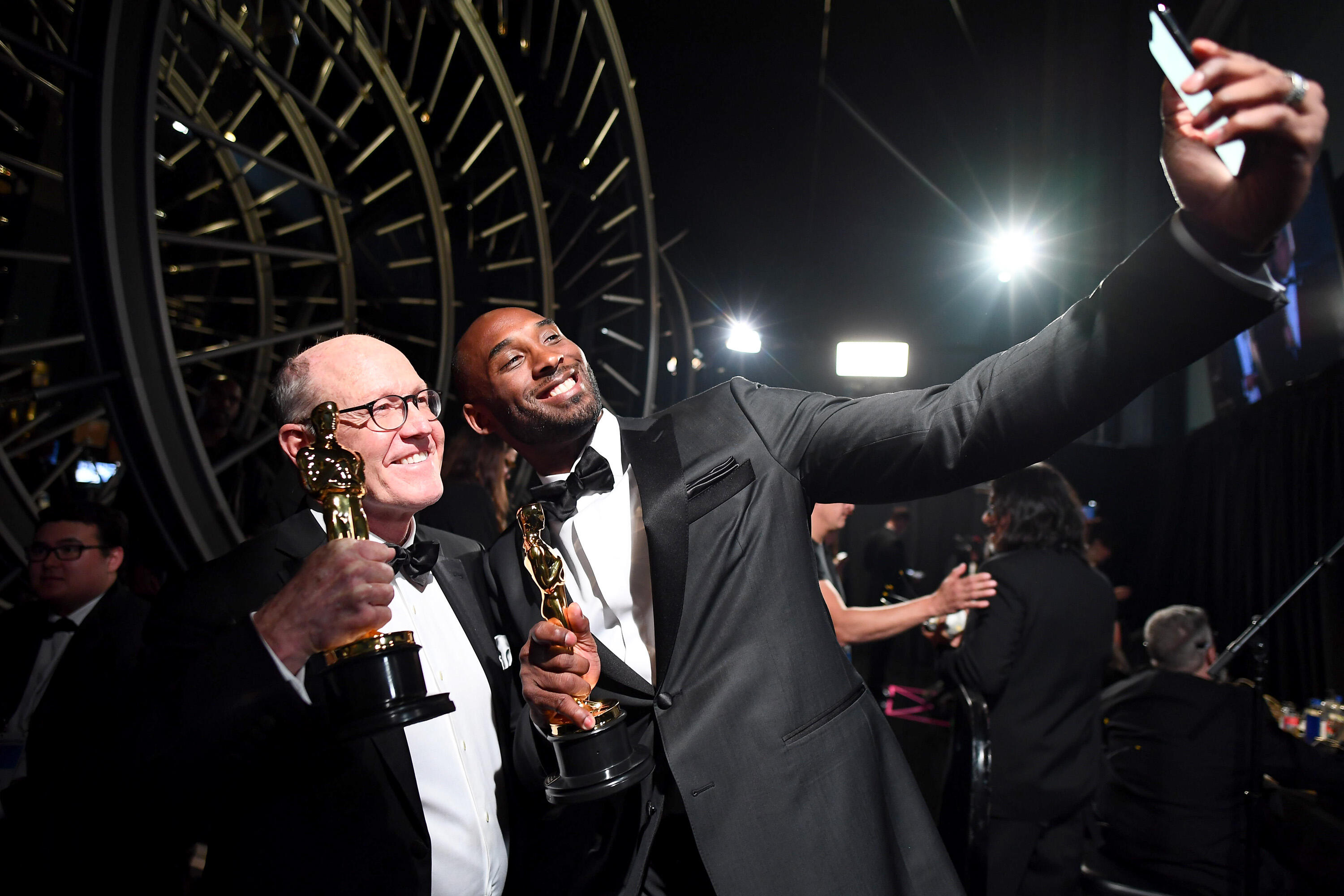 Lakers legend Kobe Bryant added a new piece of hardware for his trophy case on Sunday, winning an Oscar for Best Animated Short.
Kobe was awarded the honor for his role in "Dear Basketball", which was based on the poem he wrote when he announced his retirement late in 2015.
The award, which he shared with Disney animator Glen Keane, was presented by iconic "Star Wars" actor Mark Hamill.
In his speech accepting the award, Kobe took a shot at Fox News host Laura Ingraham — who has been embroiled in controversy after telling LeBron James to "shut up and dribble" in response to what she perceived as political commentary.
"As basketball players we're supposed to shut up and dribble," Kobe said. "I'm glad we do a little bit more than that."
While receiving the honor was an immensely proud moment for Kobe, it was not met without controversy.
Amid the #MeToo movement, which has shined light and taken aim at sexual misconduct by prominent figures, dark memories of Kobe's past have resurfaced.
In 2003, Kobe was arrested, charged and tried for rape following an incident in Eagle, Colorado. The case fell apart due to a lack of cooperation from the alleged victim. Kobe reportedly settled with the victim for $5 million, which he has denied.
Many on social media have responded with references to the hypocrisy of honoring Kobe amid the current climate.