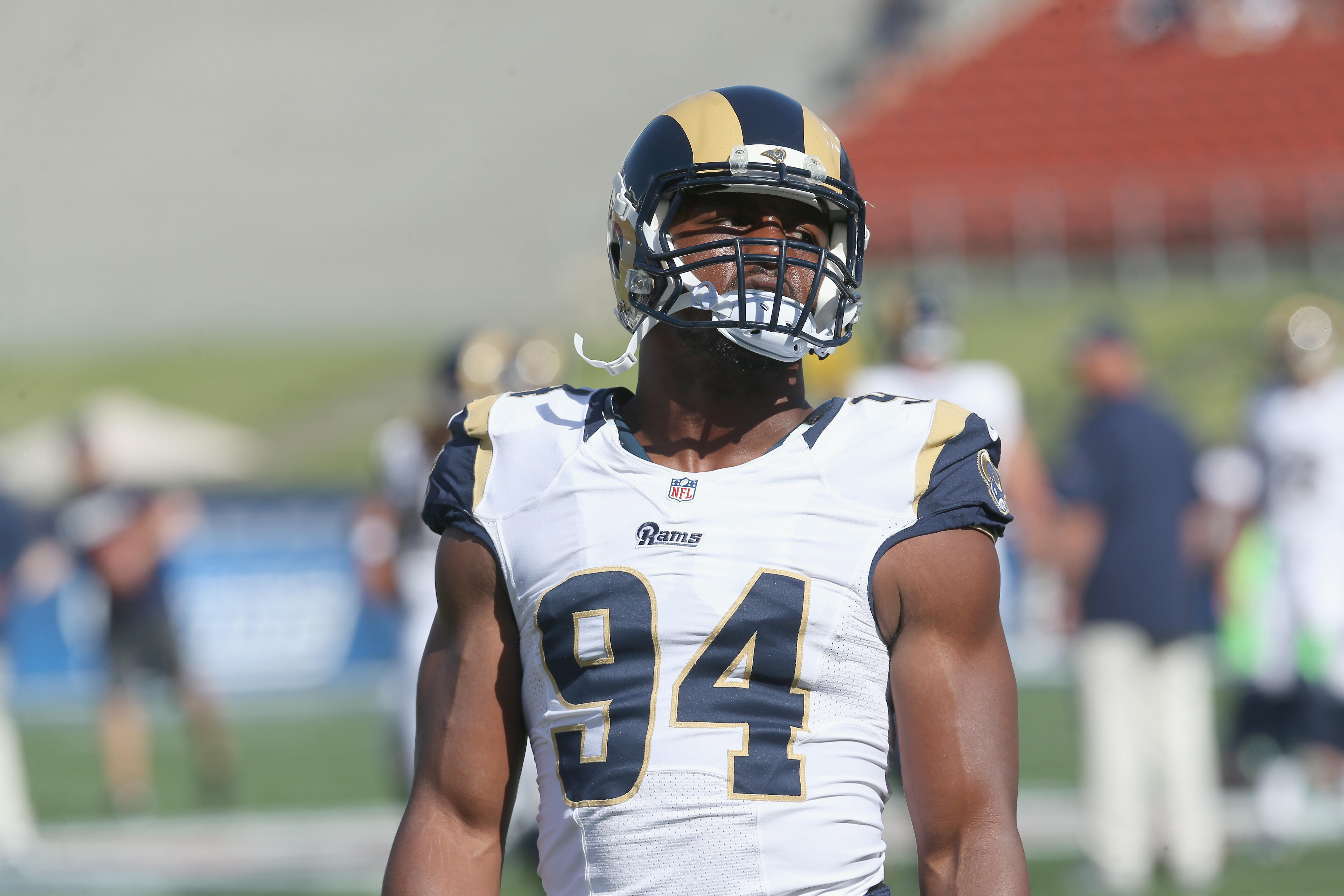 Days after bolstering their defense with the addition of an elite cornerback in Marcus Peters, the Los Angeles Rams have decided to ship off one of their top defenders.
The Rams will trade defensive end Robert Quinn to the Miami Dolphins in exchange for a mid-round draft pick, according to NFL Network's Ian Rapoport. The teams will also swap late round picks.
The move is designed to create financial flexibility, with Quinn due $22 million over the next two years. The Rams reportedly looked to include Quinn in their recent deal to acquire Peters from the Chiefs.