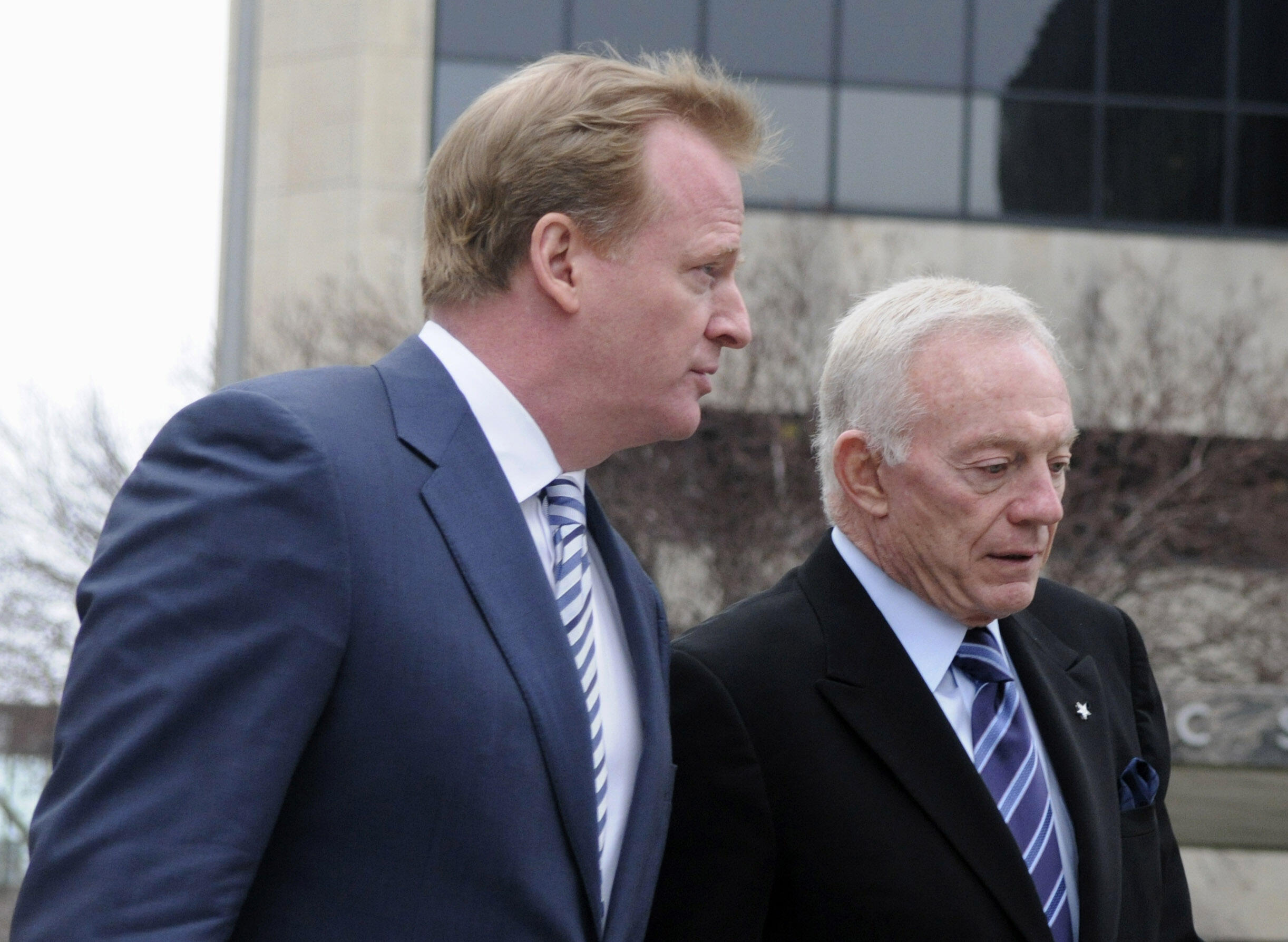 The ongoing rift between Jerry Jones and the NFL is on the verge of escalating, with the league reportedly set to charge the Dallas Cowboys owner millions of dollars in reimbursement costs.
According to the NY Times, who broke the story, this is a result of Jones' public feud with the league. It was initially reported that the punishment would be a fine, which was later clarified by NFL.com's Ian Rapoport.
There were a number of incidents that unfolded over the past year and led to this point, beginning with Jones' outspoken defense of Ezekiel Elliott. The star running back served a six-game suspension last season as a result of an investigation into domestic violence allegations.
Per the NY Times:
The genesis of the issue dates back about a year. In the months before Elliott, the Cowboys' star running back, was suspended in August, Jones said publicly that his player did not deserve to be penalized after a former girlfriend accused him of domestic violence in an incident that predated his entry into the N.F.L.
In addition to Jones' remarks regarding Elliott, the controversial owner also hired high-profile lawyer David Boies last November with preparations to sue the NFL over a potential contract extension for Commissioner Roger Goodell.
According the report, Jones' punishment will be issued in the coming weeks.
Photo: Getty Images