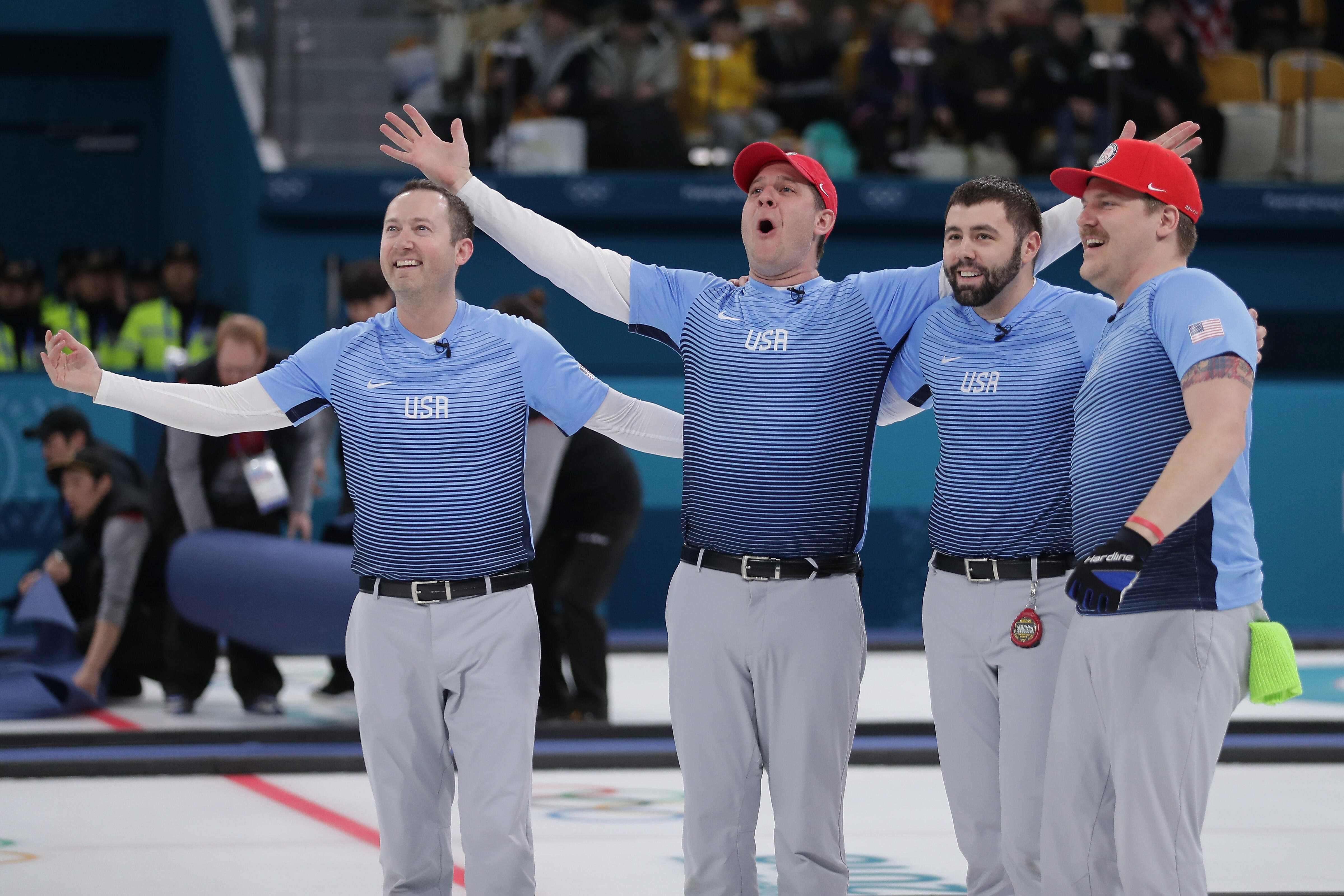 The U.S. Men's Curling Team claimed a historic gold medal over the weekend, beating Sweden in one of the biggest upsets of the Winter Olympics.
The feat, as impressive as it was, could not get the gold medal-winners into first class on their flight back home.
USA Curling tweeted to Delta that the team — five men and two coaches — were flying back to the U.S. and asked for an upgrade. Delta tweeted back their congratulations but said, unfortunately, they didn't have any upgrades to offer.
While there was no flight upgrade for USA Curling, who won Team USA's first-ever medal in the event, there were no hard feelings.
According to a Delta spokesman, the flight crew was thinking of another way to honor the gold medal-winners on the flight.
Photo: Getty Images