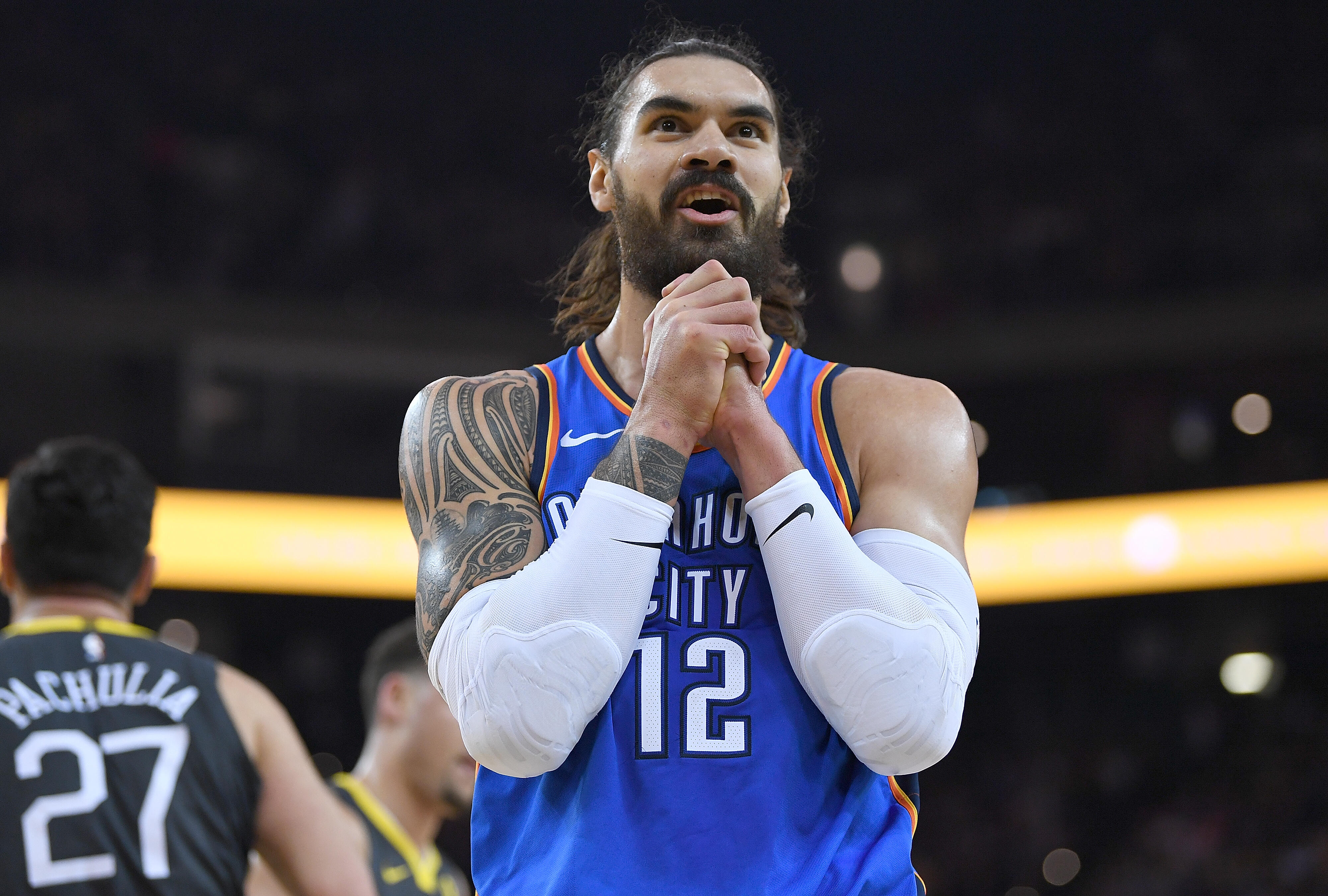 In what could have been a heartwarming story, Oklahoma City Thunder big man Steven Adams accepted a young woman's law school prom invite on Twitter this week.
Just one problem: Adams was a little bit late in his response.
The Thunder fan shot her shot over three years ago, on the morning of Jan. 27, 2015. On Monday afternoon, Adams fired off his reply.
"Absolutely."
Fortunately, her law firm's Christmas party is still very much on the table.
In Adams' defense, he is not the most frequent tweeter. His last tweet before the response was to congratulate teammate Russell Westbrook on winning Western Conference Player of the Month for December.