LaVar Ball: Lonzo Won't Re-Sign Unless Lakers Bring In LiAngelo And LaMelo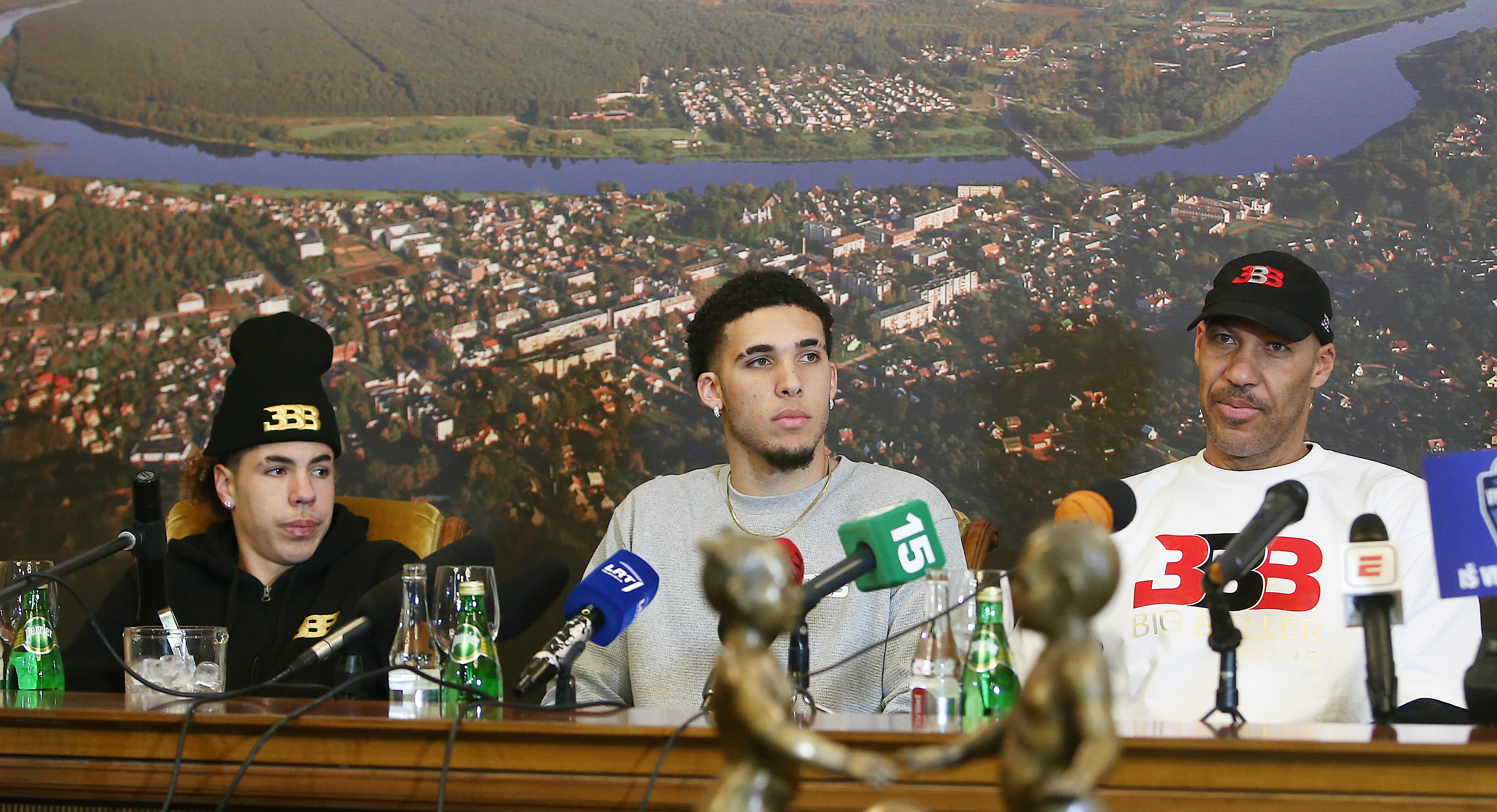 Lakers rookie Lonzo Ball hasn't taken the court in weeks, sidelined by a knee injury, but that hasn't stopped his father from drumming up headlines.
This week, LaVar Ball unveiled his plan to get all three of his sons in the NBA. LiAngelo and LaMelo are currently working on their game overseas in Lithuania, but according to LaVar, all will work itself out once Lonzo hits free agency.
LaVar Ball on his big plan how he's going to bring Lonzo, Melo and Gelo to one NBA team: "Lonzo will be on his 3rd year and I want let every NBA team know, that Lonzo is not going to resign with the Lakers, but will go to any team, that will take all of my three boys." pic.twitter.com/GErdXjraYU

— Donatas Urbonas (@Urbodo) February 12, 2018
According to LaVar, 'Lonzo plays best' when he is on the floor with LiAngelo. Unfortunately for any NBA team hoping to land Lonzo in a few years — and LaVar — neither of the youngest Ball Brothers is believed to have much of an NBA pedigree.
We will now wait to see if the Lakers or Lonzo have a response.
It should be noted that earlier this season, when LaVar criticized Lakers head coach Luke Walton, multiple players jumped to Walton's defense. Lonzo responded by stating that he would play for any coach.