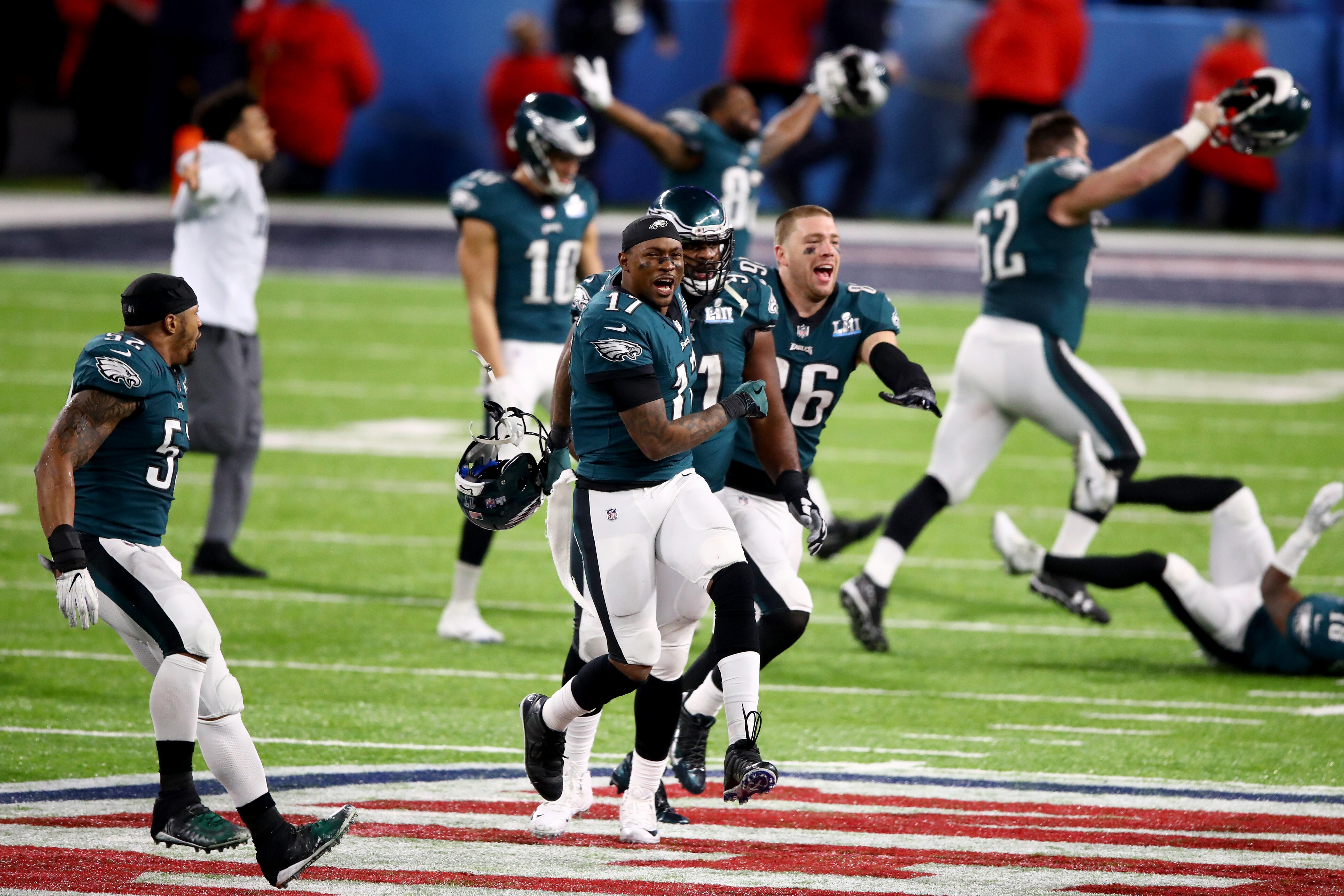 The Philadelphia Eagles captured their first league championship since 1960 on Sunday night, defeating the New England Patriots 41-33 in Super Bowl LII.
Eagles QB Nick Foles, who stepped into a starting role following a season-ending injury to MVP candidate Carson Wentz, was named Super Bowl MVP after passing for 373 yards and three touchdowns. He threw just one interception.
The Eagles went ahead for good late in the fourth quarter on a touchdown pass from Foles to tight end Zach Ertz. A pair of defensive stands allowed them to close out the victory.
Patriots QB Tom Brady set the Super Bowl record for passing yards in the losing effort, compiling 505 yards through the air. Brady's Hail Mary attempt on the final play, had it been completed, would have given him the record for most passing yards in any NFL game.
The 1,151 total yards between the two teams set an NFL record.
Check out the Top 10 Plays from the game below.