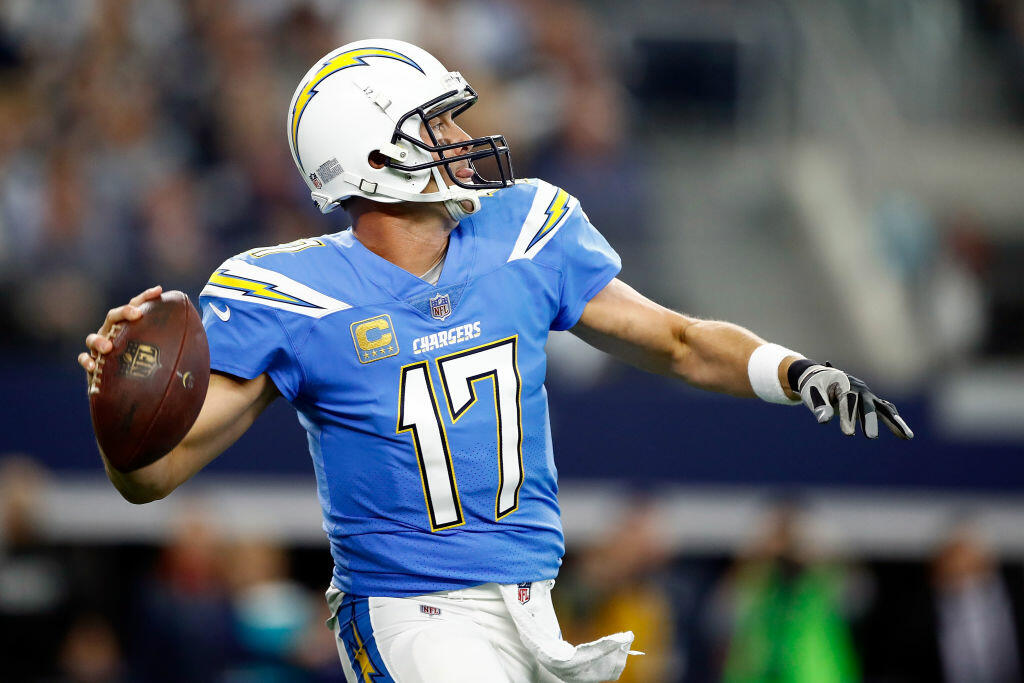 Chargers QB Philip Rivers was recognized on Wednesday for an electric Thanksgiving Day performance.
Rivers was named the AFC Offensive Player of the Week, after torching the Cowboys for 434 yards and three touchdowns on 27-of-33 passing. The Chargers cruised to a 28-6 blowout victory.
Following last week's win and a Chiefs loss on Sunday, the Chargers now find themselves within one game of first place in the AFC West.
The Chargers host the Browns on Sunday at StubHub Center. Tune in for pregame coverage at 9AM on AM 570 LA Sports, 1:05PM kickoff on KFI AM 640.