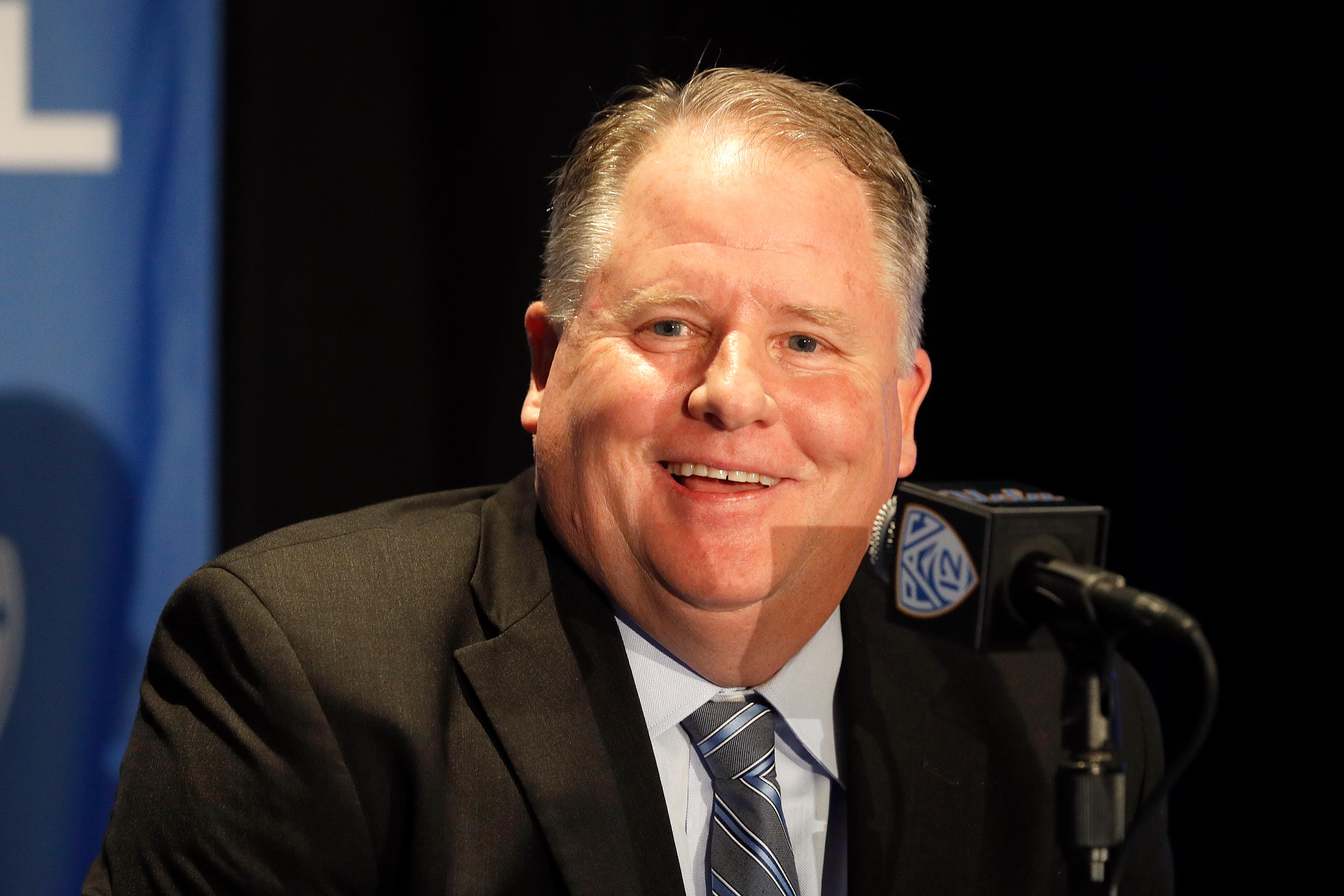 The UCLA football program ushered in the beginning of an exciting new era on Monday, introducing Chip Kelly as head coach.
Kelly was introduced to a packed room full of school donors, media members and more. After a few brief words from AD Dan Guerrero, Kelly took the mic to deliver a statement and take questions from reporters.
The Bruins' head coach discussed everything from his vision for the program to Josh Rosen's future. He also discusses what led him to UCLA.
If you missed the press conference, you can listen to the full audio below.