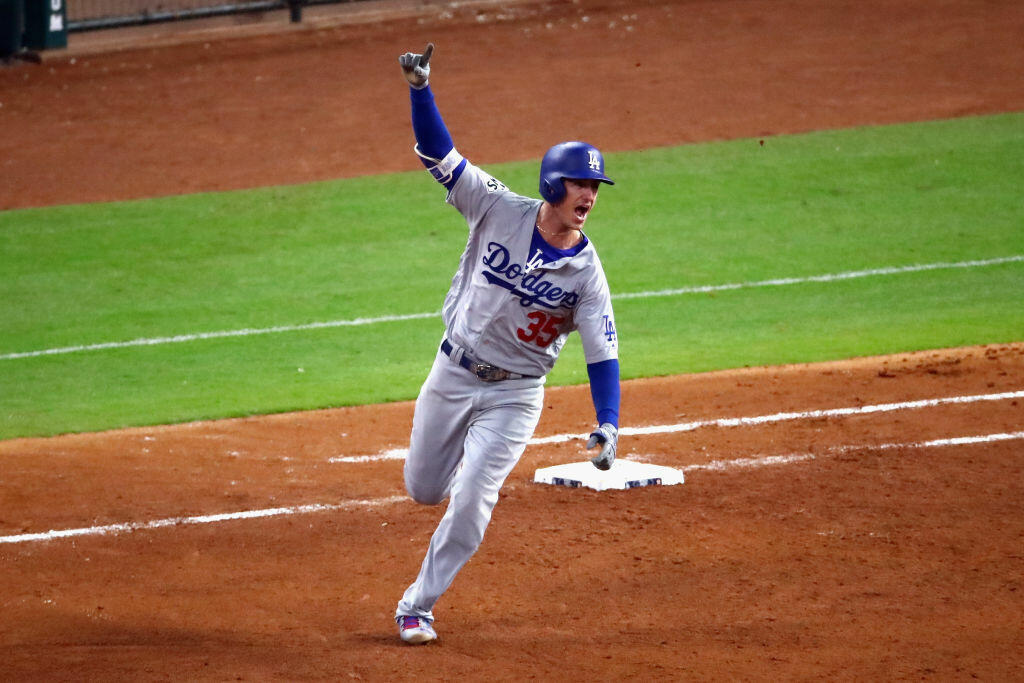 A trio of Los Angeles Dodgers will look to bring home some End of Season hardware this week, as MLB awards week gets underway Monday afternoon.
Cody Bellinger, Clayton Kershaw and Dave Roberts are all finalists for National League honors.
Bellinger is the favorite to be awarded Rookie of the Year, after a record-setting 2017 campaign in which he hit more home runs (39) than any rookie in National League history. The winner will be announced Monday at 3PM, and if Bellinger does receive the honor, he will follow Corey Seager as the second consecutive Dodger to be named Rookie of the Year.
Roberts is a finalist for Manager of the Year, which will be announced on Tuesday. Kershaw finds out Wednesday if he will receive his fourth career Cy Young Award.