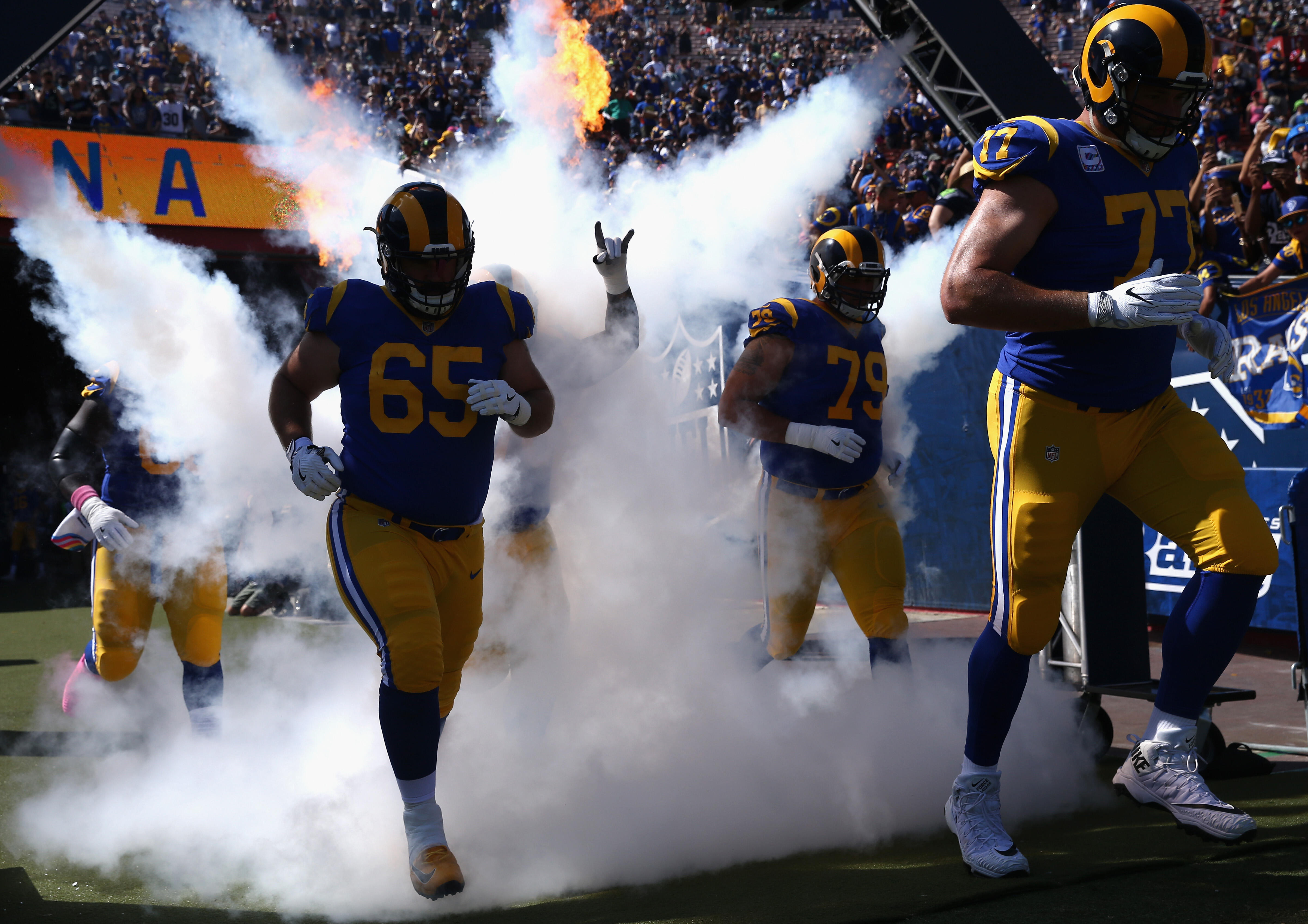 BY VINCENT BONSIGNORE, SOUTHERN CALIFORNIA NEWS GROUP
Inside the Rams locker room at their practice facility in Thousand Oaks, players are sectioned off by position group. Defensive linemen are an especially loud group. Wide receivers can bring the noise as well.
By sheer numbers, the quietest section belongs the quarterbacks.
But the offensive lineman are easily the most low-key group. Maybe it's just the thankless, almost tedious and methodical nature of their job. And the anonymity that comes with it.
Last year, the reserved atmosphere for the offensive line seemed appropriate considering the major liability the group became during a disastrous 4-12 season. Yet nobody has more of a right to demand a share of the 2017 spotlight than Andrew Whitworth, Rodger Saffold, John Sullivan, Jamon Brown and Rob Havenstein.