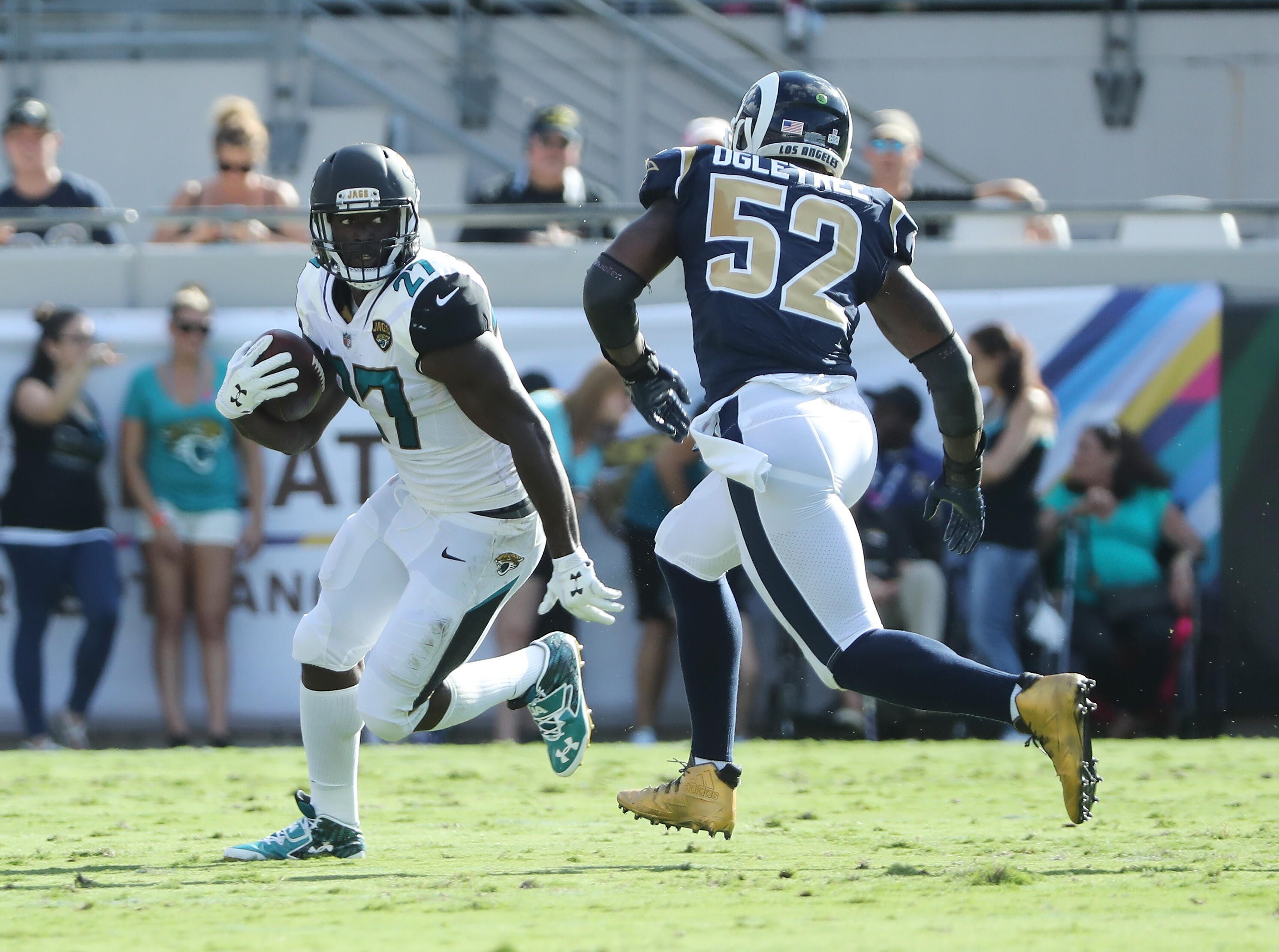 BY VINCENT BONSIGNORE, SOUTHERN CALIFORNIA NEWS GROUP
JACKSONVILLE, Fla. – All week the Rams talked about stopping Jaguars running back Leonard Fournette, knowing their ability to slow the rookie down would inevitably push the game to quarterback Blake Bortles, the weak point of the Jaguars offense.
So imagine their chagrin when Fournette ripped off a 75-yard touchdown run on the Jaguars first play from scrimmage Sunday. And the ease with which he leaned right into a gaping hole near the middle of the Rams defense before turning on the jets to race past Rams safety John Johnson and the rest of the Rams secondary untouched to the end zone.
At that very point, you can imagine the sinking feeling as the Rams began contemplating the long afternoon in front of them trying to keep Fournette and the Jaguars in check.
Or maybe not.
We are learning a great deal about these young Rams as each week and game passes. And it sets them apart from last year's team and the ones that preceded it for most of the last decade.