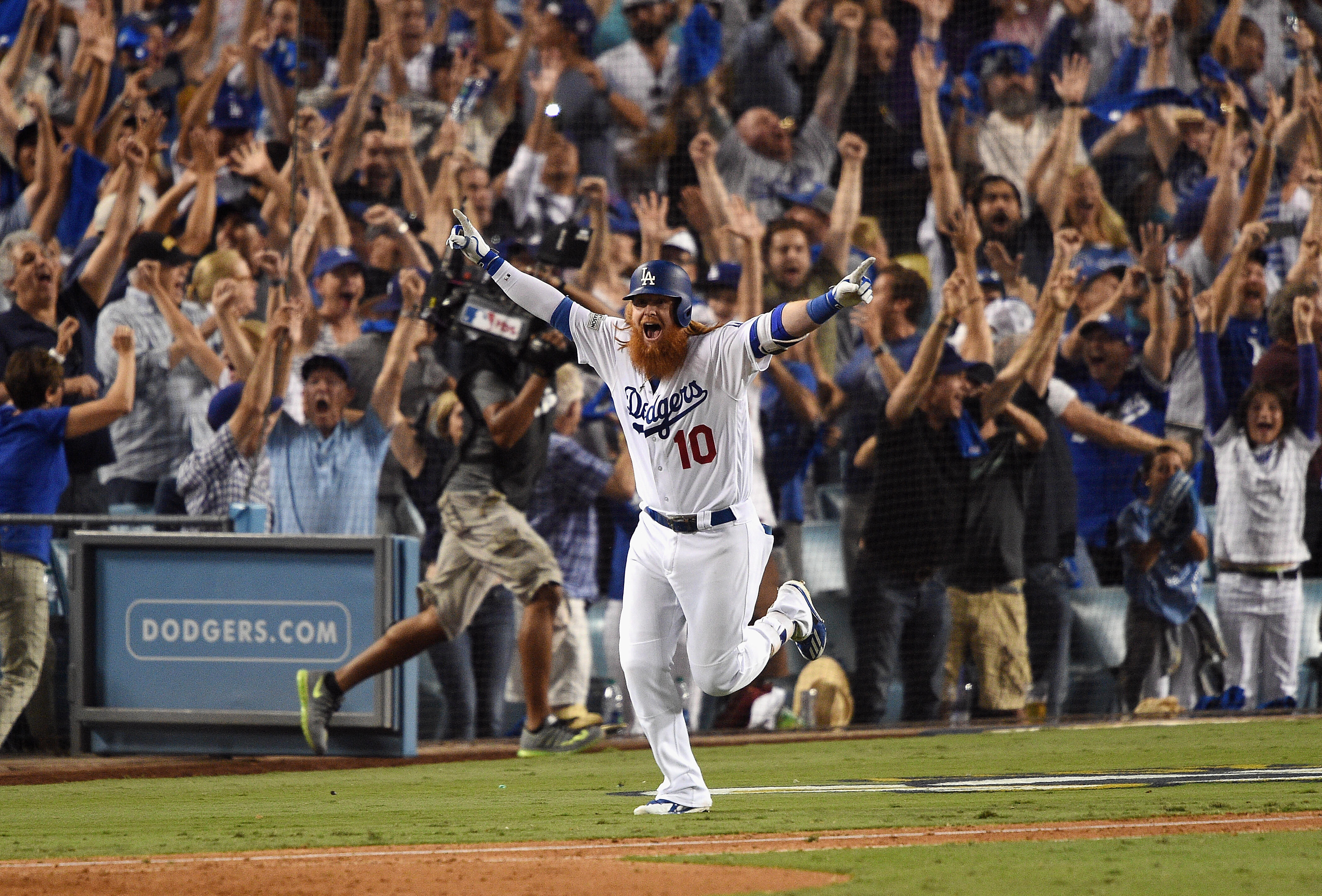 The Los Angeles Dodgers took a 2-0 NLCS lead over the Chicago Cubs on Sunday night, thanks to some ninth-inning heroics from Justin Turner.
The All-Star third baseman launched a three-run home run in the final inning to give the Dodgers a 4-1 walk-off victory. Coverage for Game 3 in Chicago gets underway at 3PM on Tuesday with Dodgers on Deck.
Listen to David Vassegh's postgame interview with Turner below.