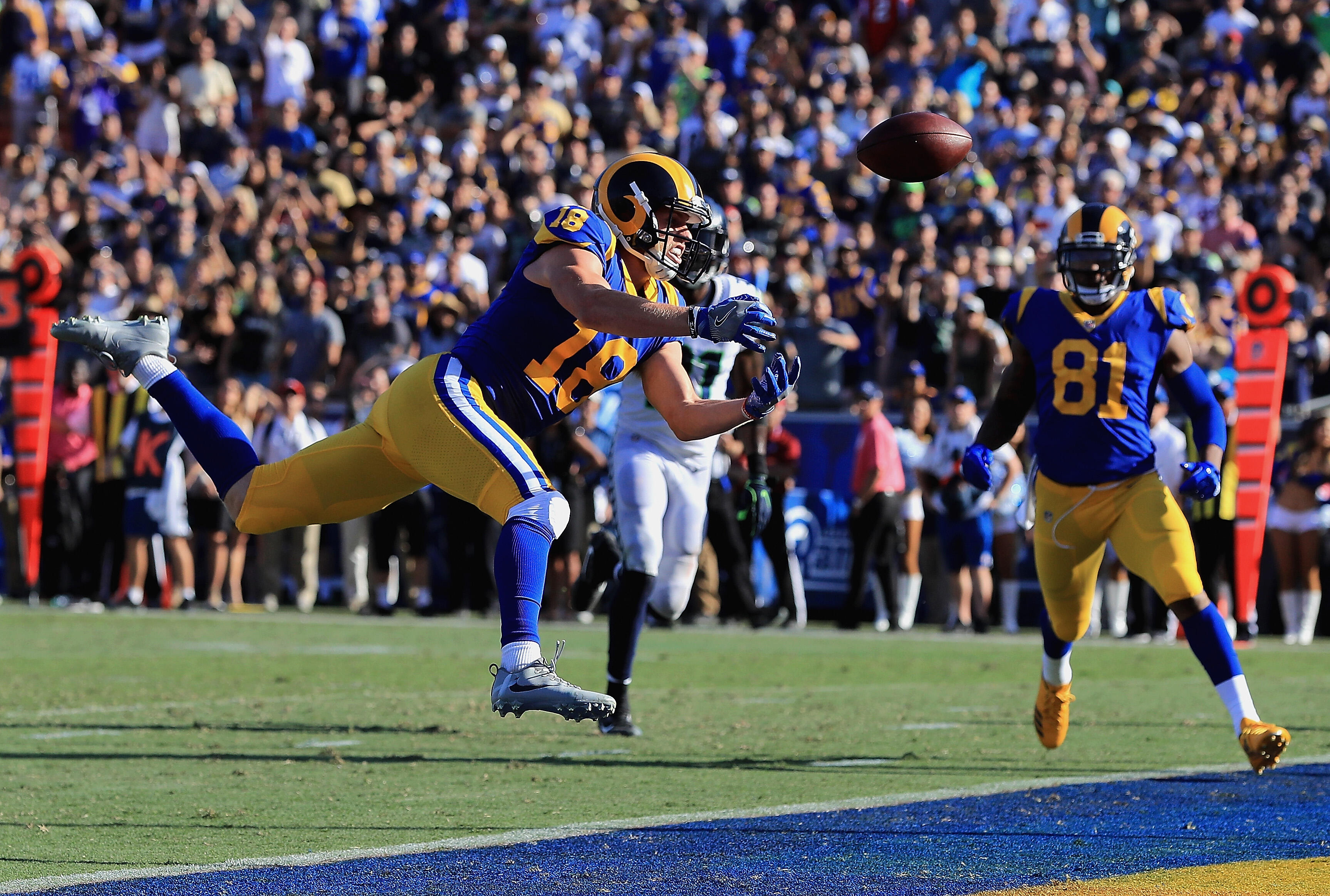 BY VINCENT BONSIGNORE, SOUTHERN CALIFORNIA NEWS GROUP
Even on his best day, it would have been a hell of a catch. Maybe one of his best ever. And that's saying something considering many of the record-breaking catches Cooper Kupp made at Eastern Washington were of the circus variety. Like the one-handed grab he made as he simultaneously peeked over his shoulder while diving and stretching out into the end zone against Idaho State.
It was pretty standard stuff for Kupp, who's stepped right into the NFL and immediately established himself as one of the best rookie wide receivers in pro football and most respected players in the Rams locker room.
And while the rest of us humans consider the pass from Jared Goff that skimmed off Kupp's fingertips on what would have been the game-saving touchdown catch against the Seattle Seahawks on Sunday as an acceptable incompletion, Kupp argues otherwise.
"At the end of the day, just face the facts," he insisted. "I gotta make that play. I'm going to take responsibility for that. Extreme ownership."