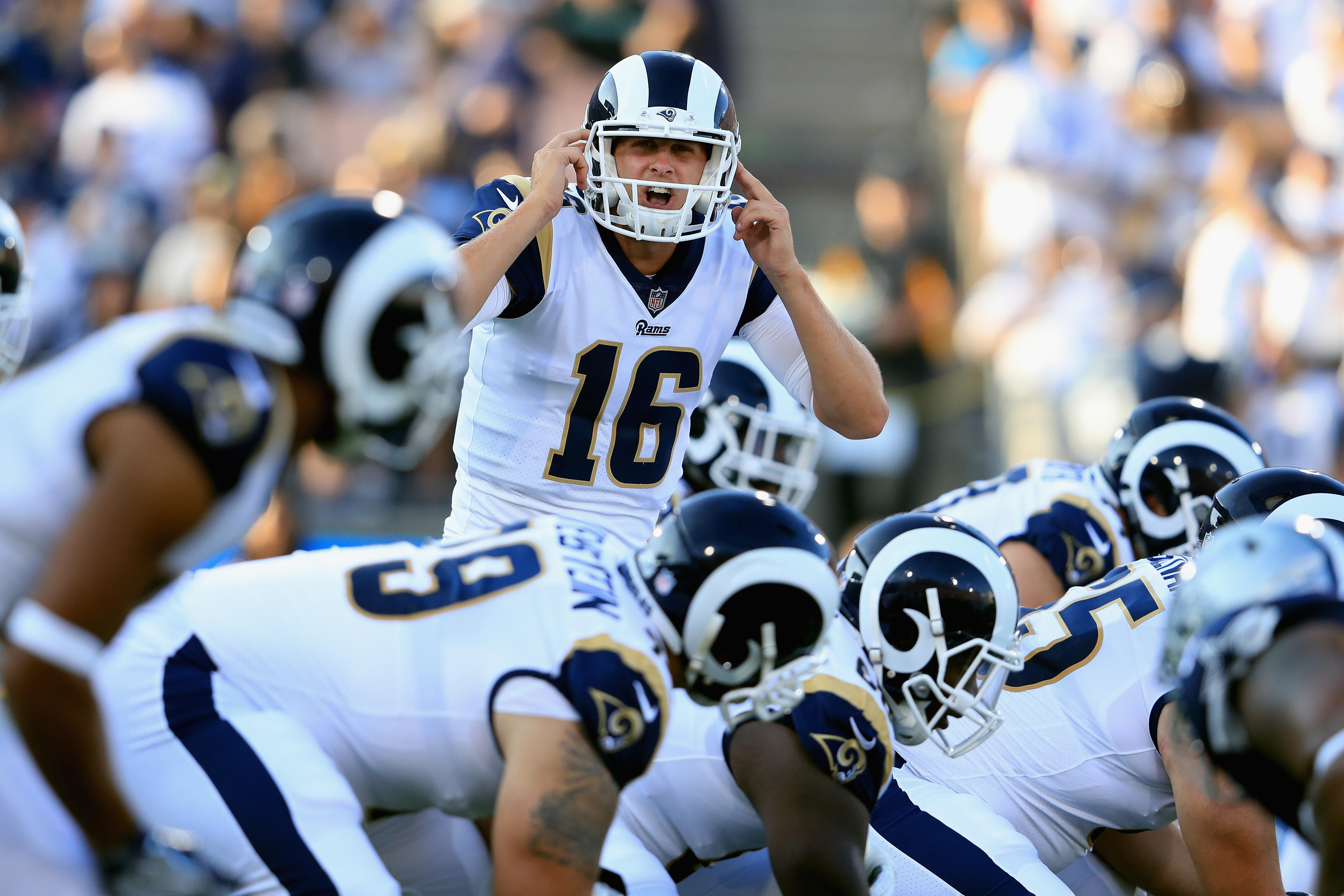 BY VINCENT BONSIGNORE
Rob Havenstein heard all the talk. So did Jamon Brown. Same with Rodger Saffold
It was impossible not to.
The three Rams offensive linemen are holdovers from a group that was regarded as the worst line in the NFL last year, a distinction no one was shy about pointing out.
Bluntly. Loudly. Conspicuously.
If the hits and criticism weren't coming from the voices around the team, they were right there staring back at them in the mirror, or when they reflected on a season in which the Rams line failed to spring one of the best young running backs in the game for more than 100 yards in 16 games and surrendered an absurd 49 sacks.
That included a horrifying 26 in the seven games rookie quarterback Jared Goff started.
So yeah, they heard it all.
"You take it personal," Havenstein said. "How can you not?"
"It's hard not to take it personal," Brown said. "Because you take pride in what you do. But It is what it is. Numbers and results don't lie."
Havenstein and Brown weren't talking in past tense, but they have every right to. So does Saffold. Same with Andrew Whitworth and John Sullivan, the two newcomers to the Rams offensive line.
You might as well throw new line coach Aaron Kromer in there as well. And Coach Sean McVay and offensive coordinator Matt LaFleur.
They've all played a role in the Rams line going from the worst in the NFL to one anchoring an offense that's averaging a league-high 35.7 points through three games.
Which, considering the hot mess of an offense the Rams flung out on the field week after week after frustrating week last season, wow.
And while you'd get no argument that Goff and Todd Gurley and new wide receivers Robert Woods and Sammy Watkins and Cooper Kupp and rookie tight end Gerald Everett deserve the biggest bows for the remarkable turnaround, let's not kid ourselves: If it ain't happening up front in run- and pass-blocking, it ain't happening anywhere else on the field.
The transformation of Goff. The production of the passing game. The resurgence of Gurley and all those mind-boggling points. None of it happens if Havenstein, Brown, Sullivan, Saffold and Whitworth aren't carrying out the orders of McVay, Kromer and LaFleur at the high level they've been.