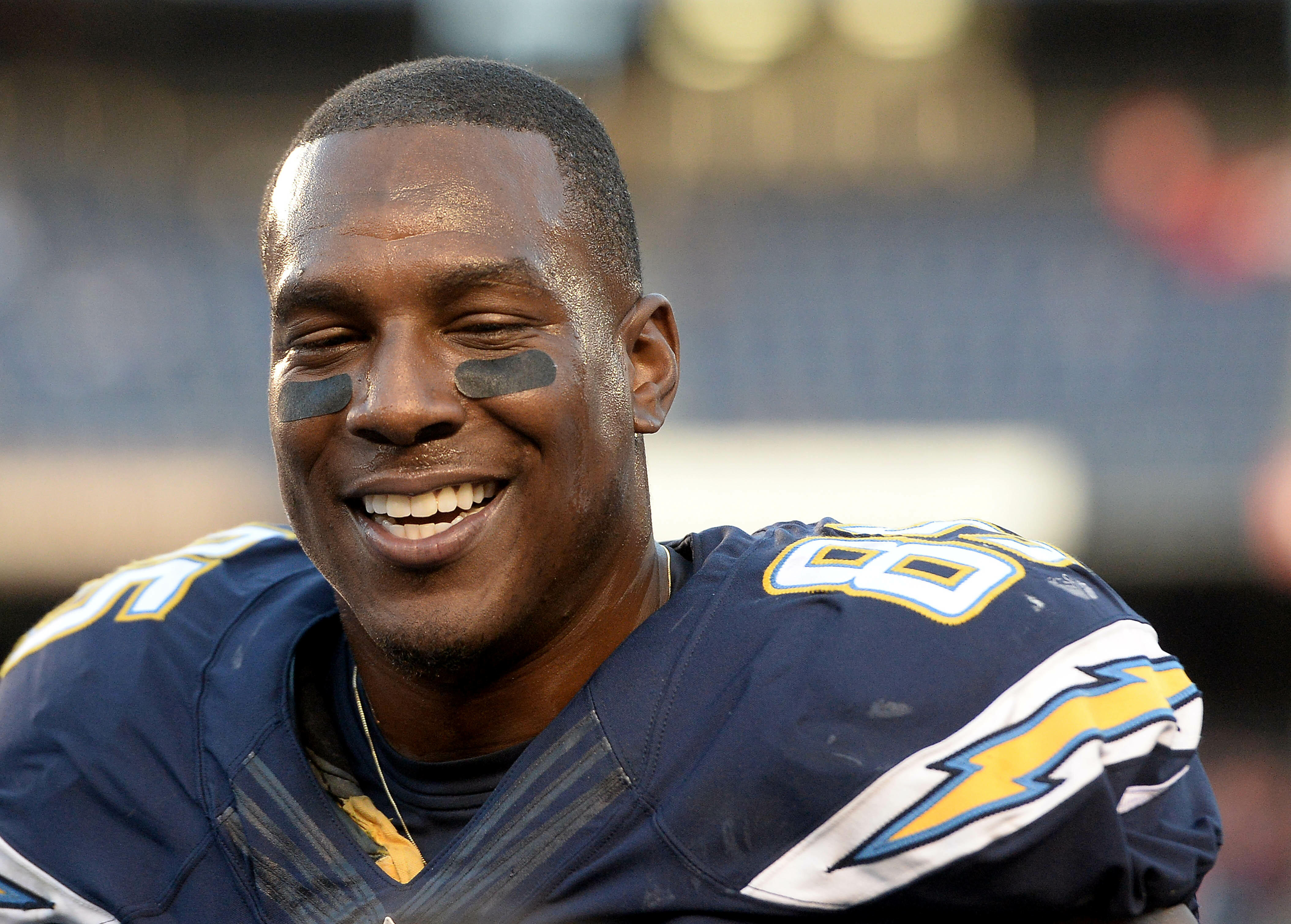 It's an exciting time for Chargers veteran Antonio Gates, who enters 2017 just one touchdown shy of breaking Tony Gonzalez's all-time tight end receiving TD record.
Prior to Monday's season opener, Gates joined Chargers analyst and former teammate Nick Hardwick for an interview that any football fan should take a listen to. Below are just a few noteworthy quotes from the future Hall of Famer:
His mindset entering the 2017 season...
It's a blessing, man. I can't put it into words how blessed and privileged I am to be able to still be playing, and I never take it for granted. If you watched me throughout training camp, I treat everything like it's my first year. My first project.
What his body is feeling like 15 years into his NFL career...
"Once you lose that feeling and motivation, it's time to hang it up. Every single week, I'm always motivated. I'm always anxious to get out and play. I still get the butterflies."
On breaking the all-time tight end receiving TD record...
"Whatever one I have to catch to help us catapult to become champions, that's what I'm going to do. I don't have a finish line. I don't have a destination. I'm just playing, and when it's all said and done, they tally up the numbers and decide if you're fit to be in the Hall of Fame."
Listen to the full interview below.