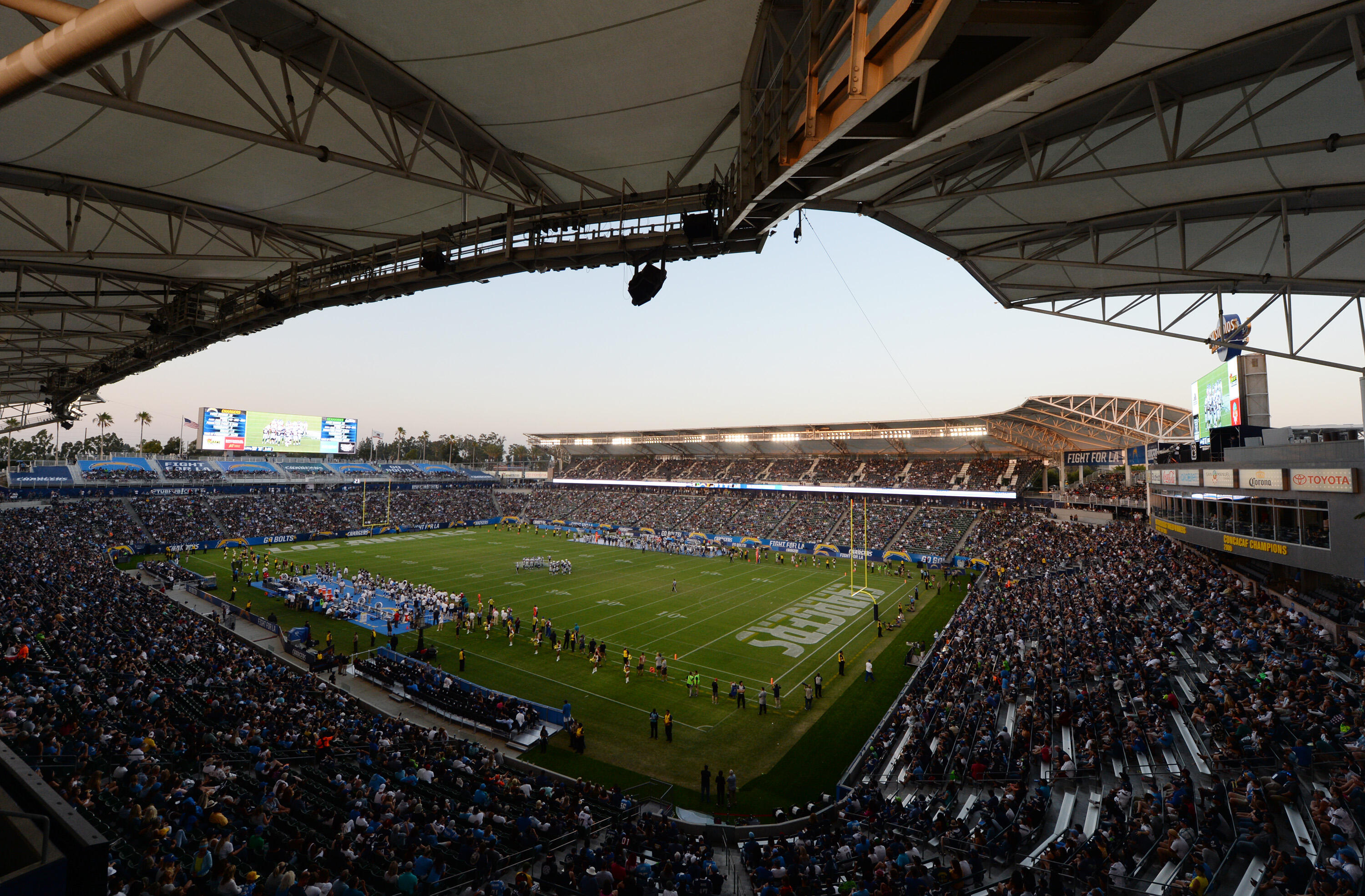 By Vincent Bonsignore
The Chargers will take their Fight for L.A. to the field on Saturday, their opponent the very roommates they'll eventually share a stadium with.
But then, this whole Fight for L.A. thing was never a direct challenge by the Chargers to the Rams, who they'll play Saturday night at the Coliseum in each team's third preseason game.
It's a heck of a thing, how all that got misconstrued. As if the Chargers actually thought they could waltz into Los Angeles and start singling out foes to conquer. Who's next after the Rams?
The Lakers? Dodgers?
Nonsense.
On the contrary, the Chargers abundantly understood their decision to move to Los Angeles wasn't on par with the Rams returning home from St. Louis.
And they clearly understood they faced considerable challenges building a Los-Angeles-and-vicinity fan base almost entirely from the ground up.
It's why they aren't freaking out over the 21,000 or so fans that showed up in each of their first two preseason games at the 27,000-seat StubHub Center. In fact, Chargers owner Dean Spanos got a pretty good laugh when I asked him about any buyer's remorse based on the turnout the first two weeks.
Based on my conversations with Spanos, he remains ecstatic with the decision to relocate to Los Angeles and is fully engaged in figuring out how the Chargers can create a strong niche for themselves in the crowded Los Angeles sports market.
And he's pleased thus far with where the Chargers are, ticket-wise.
The Chargers have sold out all their season tickets for 2017, at the highest ticket price in the league. But as is the case across the NFL, getting season ticket holders to show up to preseason games can be a challenge. Percentage-wise, the Chargers no-shows the last two weeks and the unused tickets from the 2,000 or so allotment all teams hold for each game are on par with the rest of the league.
Same was true, percentage-wise, in San Diego, where the Chargers would draw 45,000 fans to preseason games in their 68,000-seat stadium. By the time the regular-season rolled around, they were drawing 68,000 fans.
It's pretty much the norm around the NFL.