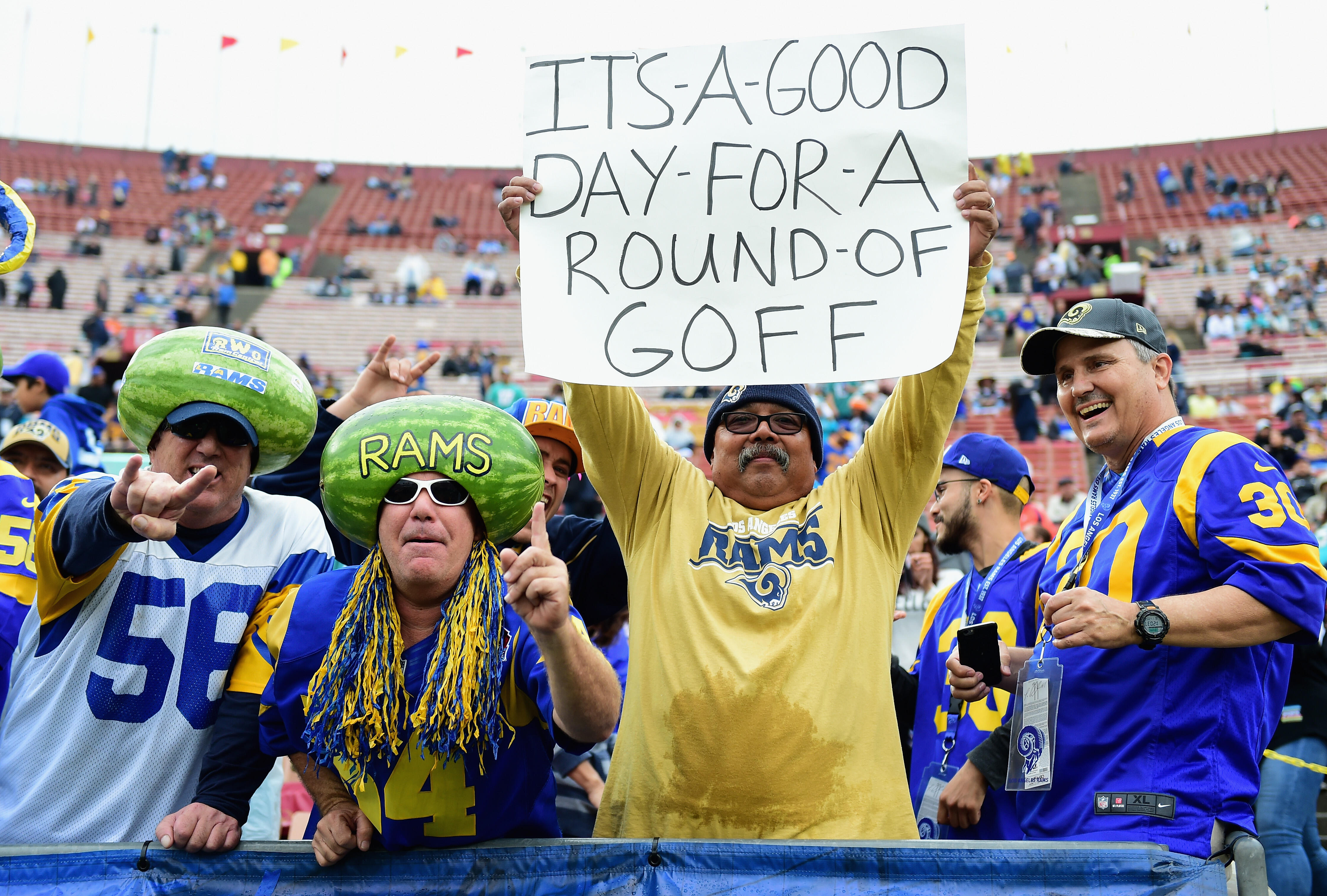 By Vincent Bonsignore
At this point last year, the Rams had arrived back in Los Angeles to much pomp and circumstance, as well as open arms and checkbooks wide enough to gobble up more than 70,000 season tickets.
That isn't the case this year.
The Rams opened season-ticket sales to the general public at 10 a.m. Monday — at TheRams.com/Tickets — but with a much different thought process.
The Rams fully expect to again be among the top-selling and attended teams in the NFL, but they've also come to the conclusion there is a point of diminished returns at a fully packed Coliseum. So don't expect them to consistently make 80,000 or more tickets available to home games as they did last season.
If at all.
"The environment in the building was spectacular," said Jake Bye, the Rams vice president of ticket sales. "But what we learned was that the tradeoff at times came in ways that sometimes compromised the fan experience. The ability to purchase concessions in a quick orderly manner. Or the challenge of parking around the building, which was strained by putting that many people in the building.
"Now that we have a year's worth of research in that building and seeing how NFL fans behave and when they arrive and what gates they are going through and what items they are buying at concessions stands, we can really take all that information and be so much smarter in how we approach the building and delivering the best experience in year two compared to year one."
The Rams enjoyed record-breaking crowds at the Coliseum that exceeded 90,000 for the season opener, topped more than 80,000 five times, and averaged 80,000 tickets distributed over their eight-game schedule.
One year later, the combination of a disappointing 4-12 season and the frank realities of the game-day experience at the 96-year-old Coliseum left customers and the Rams rethinking things moving into the 2017 season.