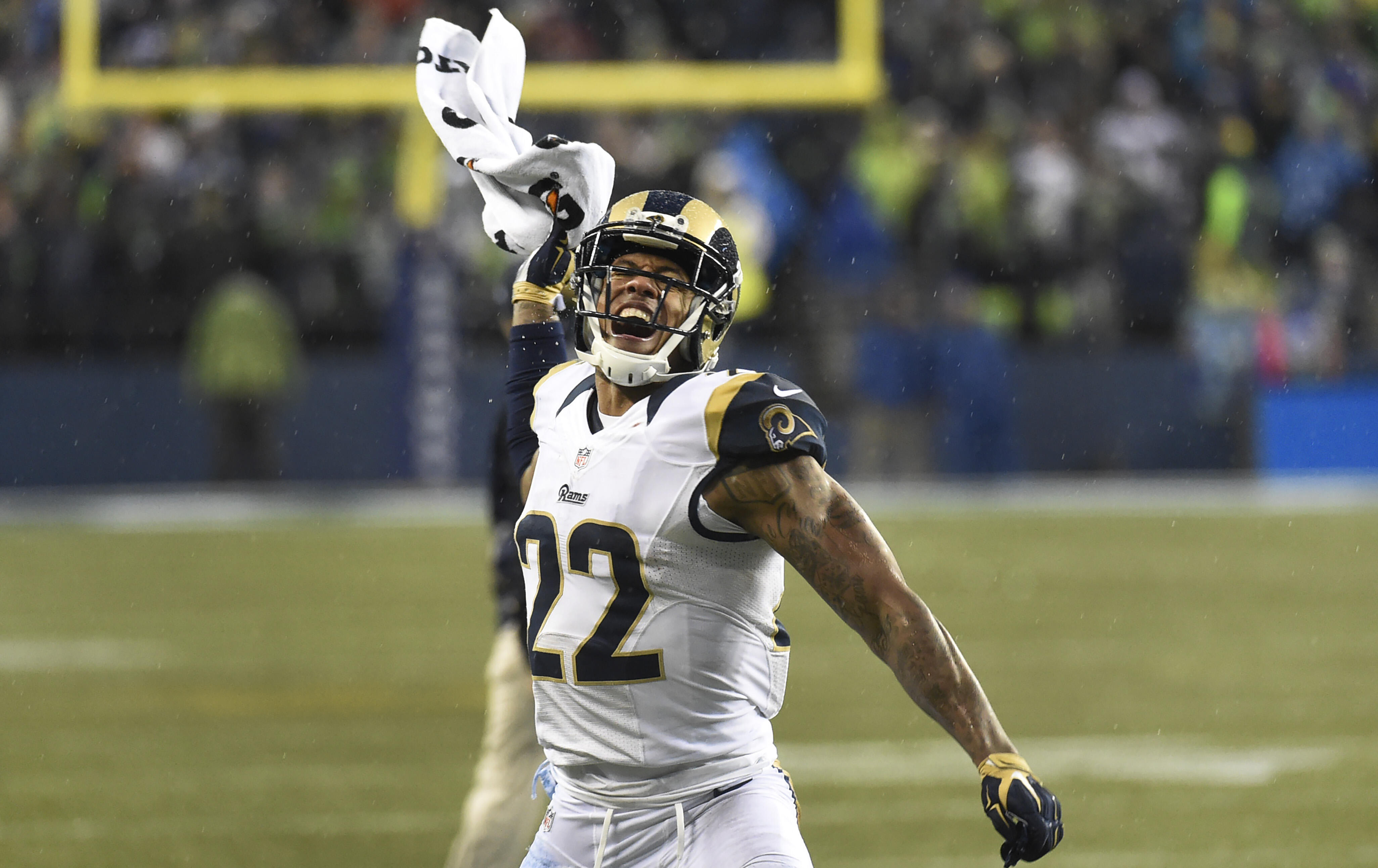 By Vincent Bonsignore
As the months dragged on without the Rams and cornerback Trumaine Johnson coming to terms on a long-term contract extension, it became obvious Johnson was facing a make-or-break 2017 season to secure his long-range future with the team.
The sixth-year defensive back is slated to make $16.7 million under the franchise-tag distinction, the second consecutive year he'll play under the tag. Upon tagging him again in March, the Rams indicated they first wanted to see Johnson perform in Wade Phillips' new 3-4 defense during offseason practices to get a better handle on his fit in the new scheme.
The sentiment being: They wanted to make sure Johnson was a match before investing more years and money in him.
Well, OTAs have come and gone and no new contract is forthcoming. And based on reports surfacing Tuesday, there won't be one coming anytime soon.
ESPN's Adam Schefter reported via a source that Johnson and the Rams are far apart on a long-term deal and no new contract is expected. .
Technically the Rams and Johnson have until July 17 to wrap up a new deal. But that appears a longshot at this point, which means Johnson will play 2017 on the one-year franchise tag.
The bigger issue is next season and beyond.
Johnson, for all intents and purposes, faces a year-long audition to show he's worthy of a longer investment at the pay rate he is seeking. Especially with deserving defensive standouts lsuch as defensive tackle Aaron Donald and middle linebacker Alec Ogletree up for significant pay raises.
Yes, the Rams were being forthcoming in saying they wanted to make sure Johnson is a fit in their new defense before talking about a long-term deal.
But it goes beyond just the X's and O's.