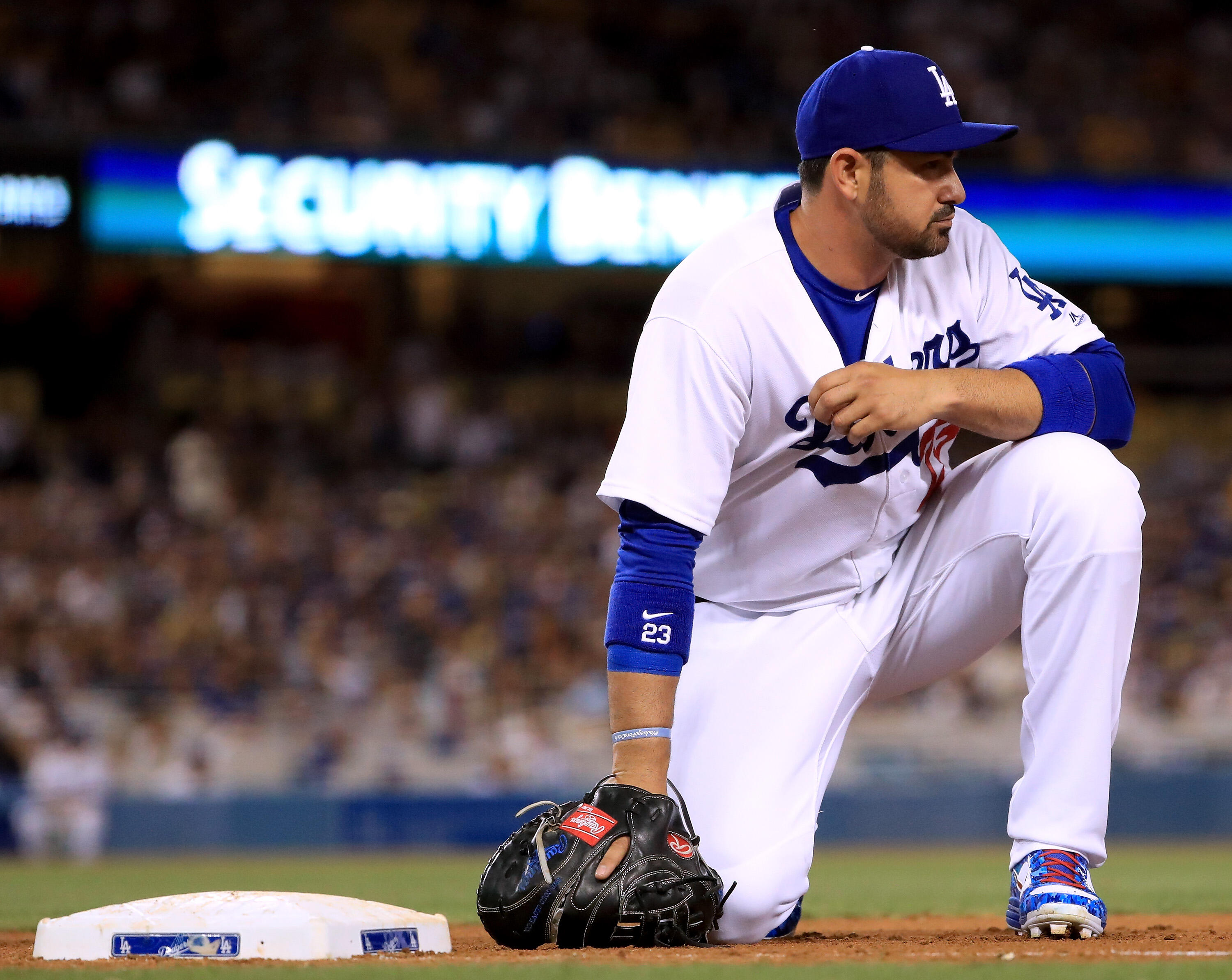 Adrian Gonzalez has been riddled by injuries throughout the 2017 season, a stark contrast for a player that built a reputation as one of baseball's most durable during an 11-year stretch that saw him play no less than 156 games each season.
Now, if the back problems that have plagued him this year persist, the five-time All-Star could call it a career when his contract ends after next season.
Per Bill Plunkett The OC Register:
"I want to get back this year to help the team and for me to be healthy," Gonzalez said. "But I'm thinking more long-term about being able to play more years.
"Because if I have to deal with this next year again? That'll probably be it. My contract will be over, that'll probably be it. I won't play any more. If I can heal it and my body feels good? Now I can go out there and do the things I can do. Then I'll keep playing.
"I want to be out there. I want to be out there playing. But I don't want to be out there playing when I'm hurt."
Gonzalez has made two separate trips to the disabled list in 2016 with elbow and back injuries. The 35-year-old is eyeing a potential July return from his latest DL stint, which stems from his ongoing back issues.