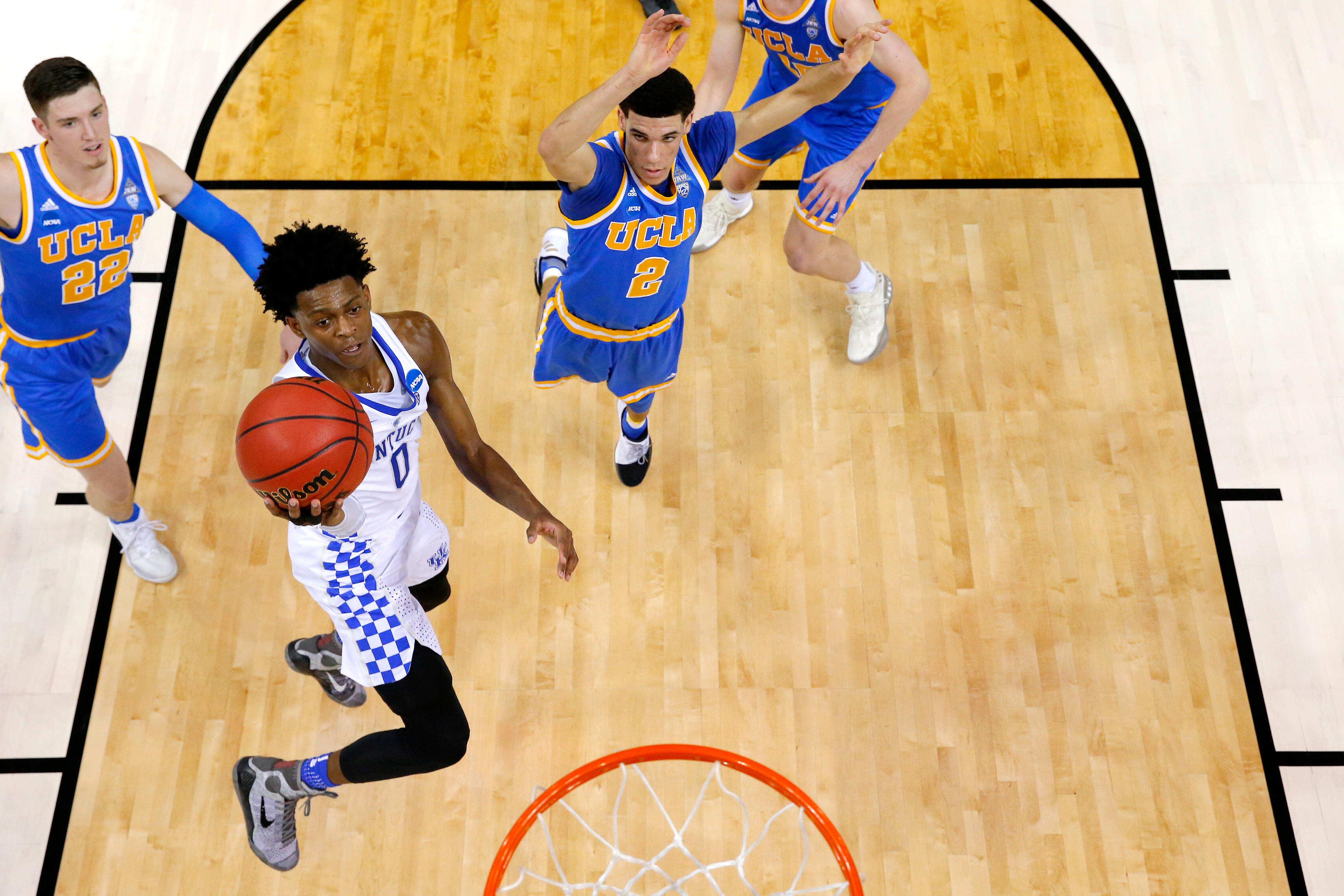 LaVar Ball, father of likely No. 2 overall pick Lonzo Ball, has wasted no opportunity to thrust himself into the spotlight by providing a constant supply of hot takes, bold claims and boisterous statements. On Wednesday, we received a glimpse of the father of fellow top prospect De'Aaron Fox -- and he had some strong words for Lonzo and LaVar.
In response to previous comments from LaVar suggesting De'Aaron 'can't mess with Zo', Aaron Fox referenced his son's on-court performance in a pair of showdowns with Lonzo last season.
"My son already ate his ass up twice," Aaron Fox says of Lonzo Ball. "[LaVar] can say what he wants to say. I just tell him to go back and watch the film. That's it. All that yap, yap, yapping, I don't even got to respond to that. We played them twice. Twice his son got outplayed. I always tell [De'Aaron], let your game speak for it. You ain't got to talk. You ain't got to fuss."
With both players expected to go in the top-five picks of Thursday's NBA Draft, we can expect to see plenty of comparisons between the two point guards going forward.
Could a budding basketball dad rivalry be in the works?