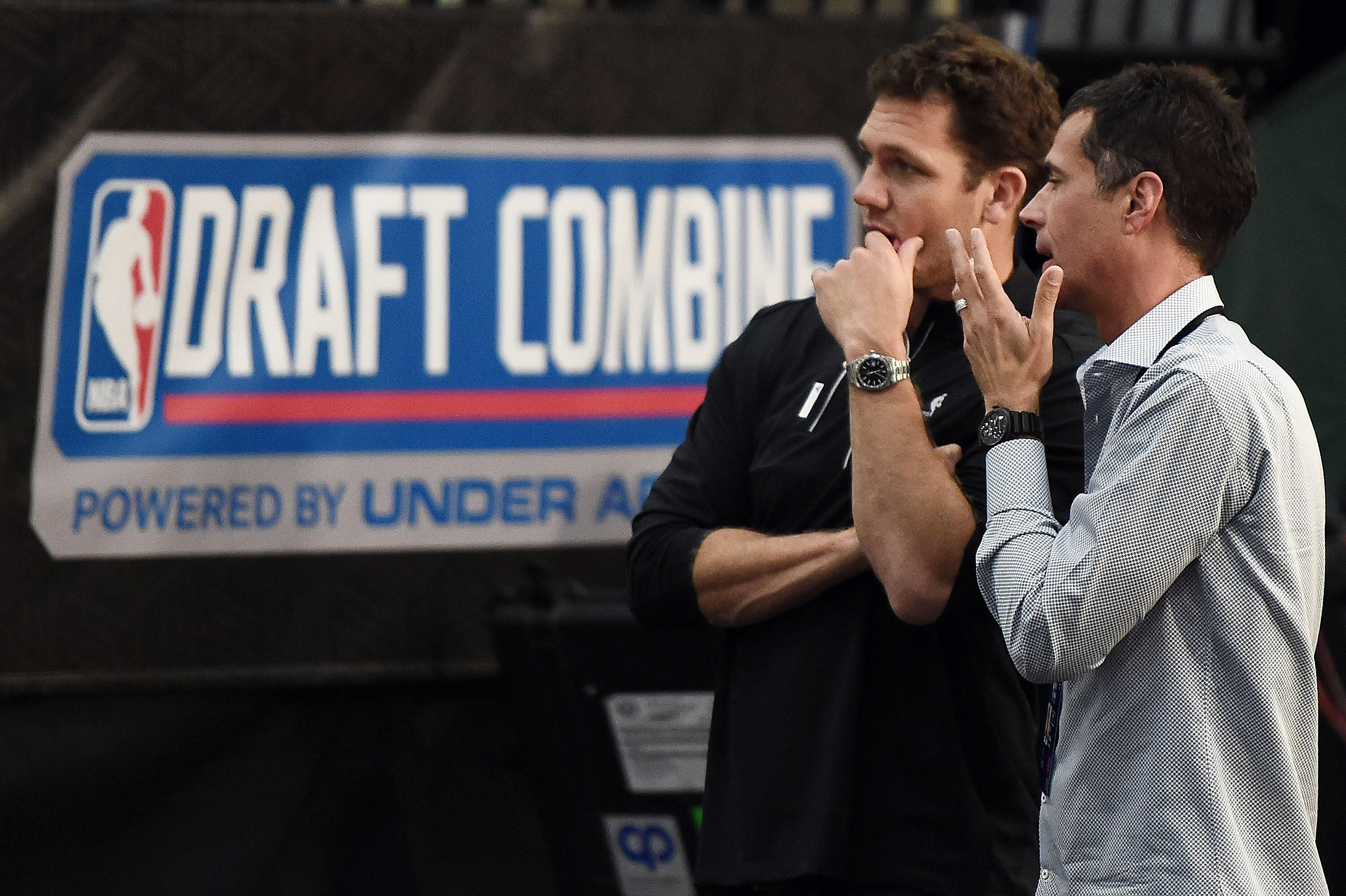 As the NBA Draft approaches, the Lakers' plans for the No. 2 overall pick have become increasingly unclear.
The initial media narrative surrounded an inevitability that Lakers would select local product Lonzo Ball. Much has changed over the course of recent weeks, though, with the team paying significant interest to the likes of Josh Jackson, De'Aaron Fox and Markelle Fultz.
And according to a recent report from Tania Ganguli of the Los Angeles Times, the team also appears to be heavily gauging trade possibilities with the pick. The report indicates a notable shift from general manager Rob Pelinka's previous sentiment that although the Lakers would listen to trade calls, moving the pick was unlikely.
Per the Los Angeles Times:
In the month since, however, the Lakers have been taking and making calls about trading the pick, said a source who requested anonymity because of the sensitivity of the subject. They've had scenarios presented to them, and offered their own.