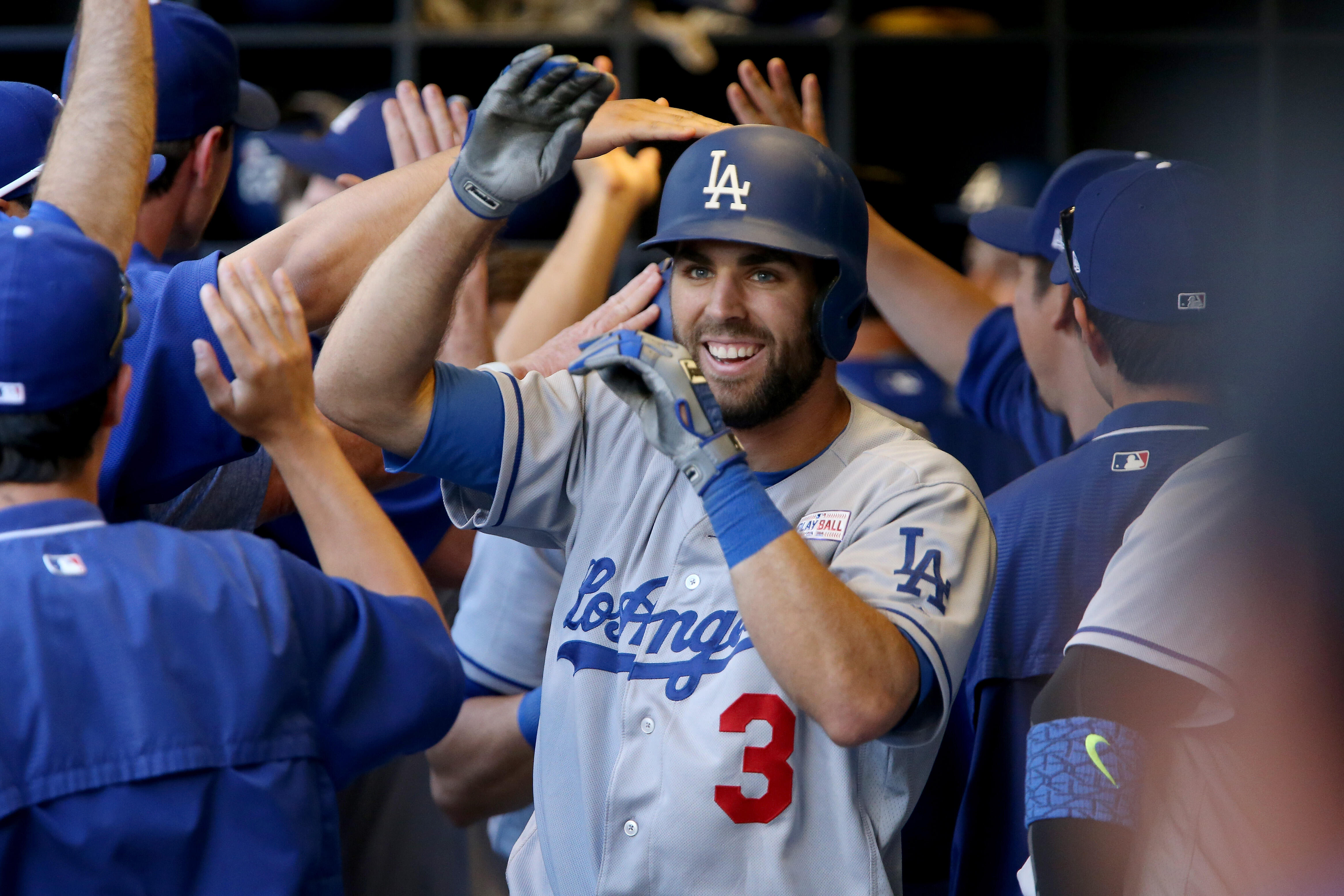 Chris Taylor has been synonymous with clutch plays this season, and the Dodgers utility man continued to make his impact felt on Wednesday night against the Indians.
In a showdown against one of baseball's most feared arms in Corey Kluber, Taylor produced a critical second-inning run on a double steal with outfielder Joc Pederson. With Pederson forcing the throw to second, Taylor was able to cross the plate with ease.
Watch below.
The double steal gave the Dodgers a 2-0 lead.