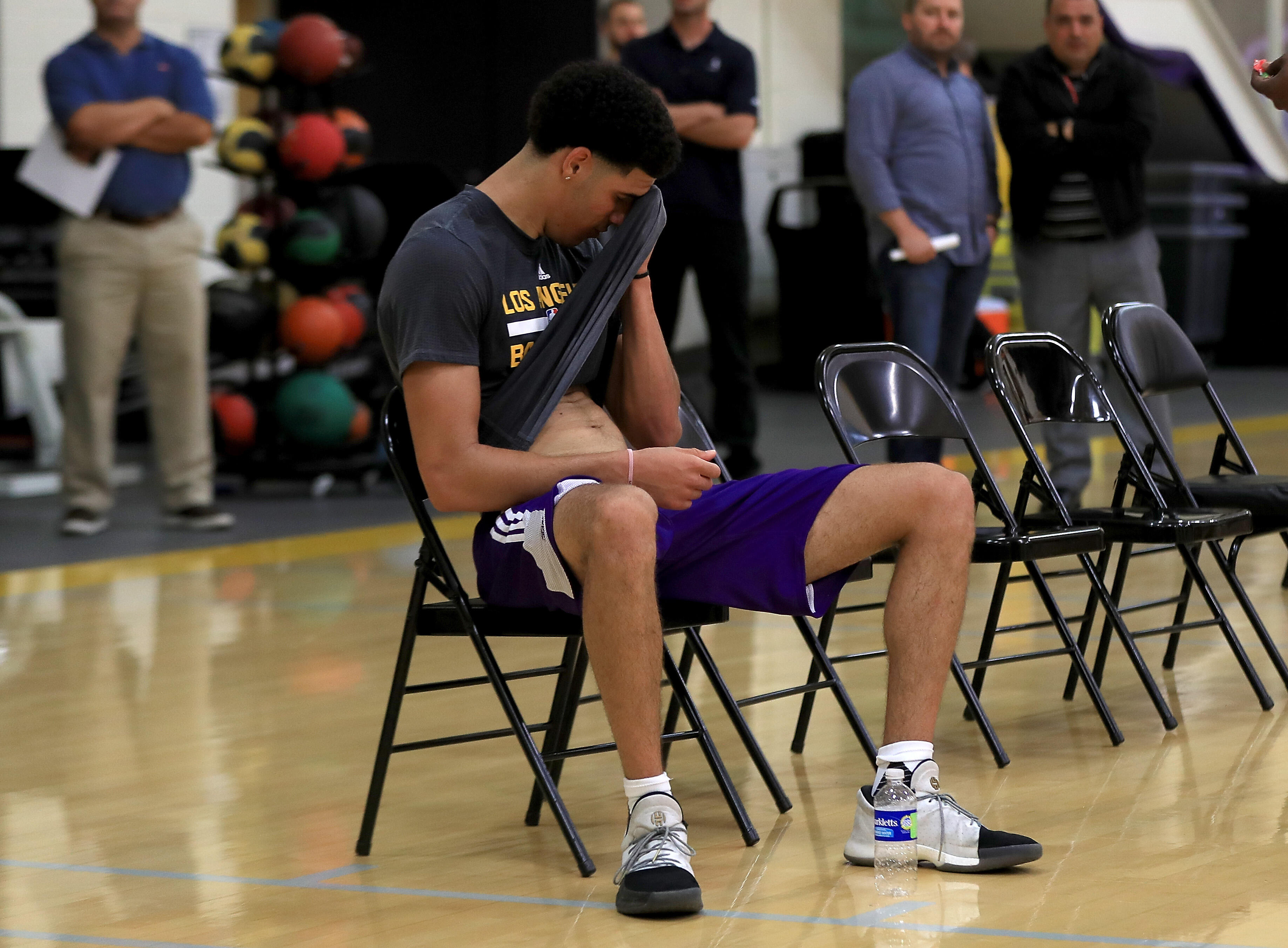 "I did some poking around, trying to ask people that saw the workout what their impressions were of Lonzo Ball. They said, 'ok.' Nothing crazy, but the one thing that jumped out was he seemed a little gassed. And keep in mind, this workout was pretty limited."
Lakers Insider Mark Medina joined "Lunchtime" with Roggin and Rodney on Monday to discuss his article in the Los Angeles Daily News that suggests Lonzo Ball may have been 'out-of-shape' for his pre-draft Lakers workout last week.
Listen to the full interview below, and click here to read the original article.