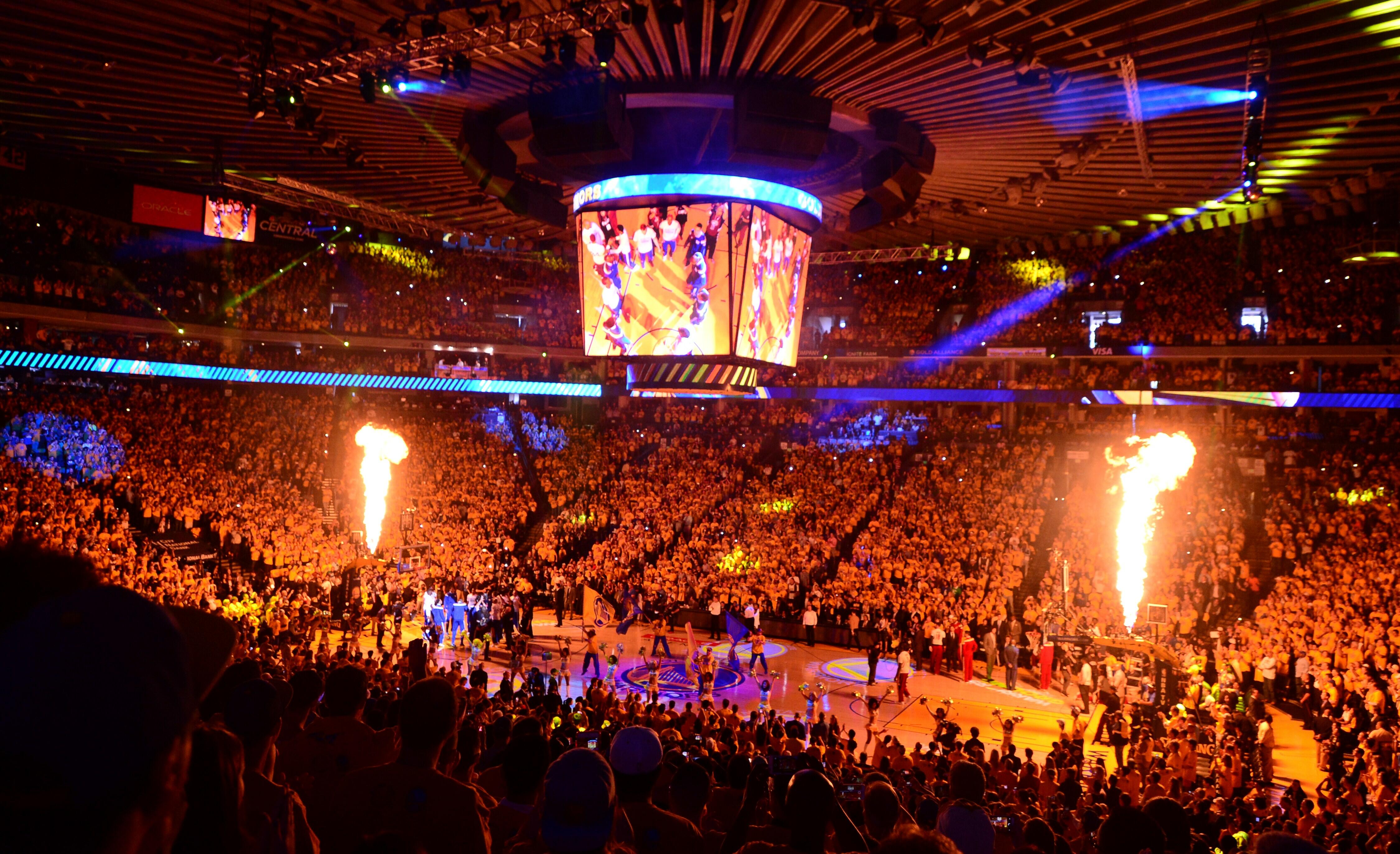 How much cash would you drop for the chance to see your team wrap up an NBA Championship?
For a few deep-pocketed Golden State Warriors fans, or diehard NBA enthusiasts, that number is apparently close to six figures.
According to a report from ESPN's Darren Rovell, a pair of floor seats have been purchased for a total of $90,000 -- coming in at $45,000 per ticket! A source also tells Rovell that another pair has been purchased for $82,000.
Considering the Bay Area has one of the highest concentrations of millionaires in the country, it is not terribly surprising to see Warriors fans shelling out cash with an NBA Championship potentially on the horizon. Regardless, it is still an enormous sum for a sporting event will likely last less than three hours.