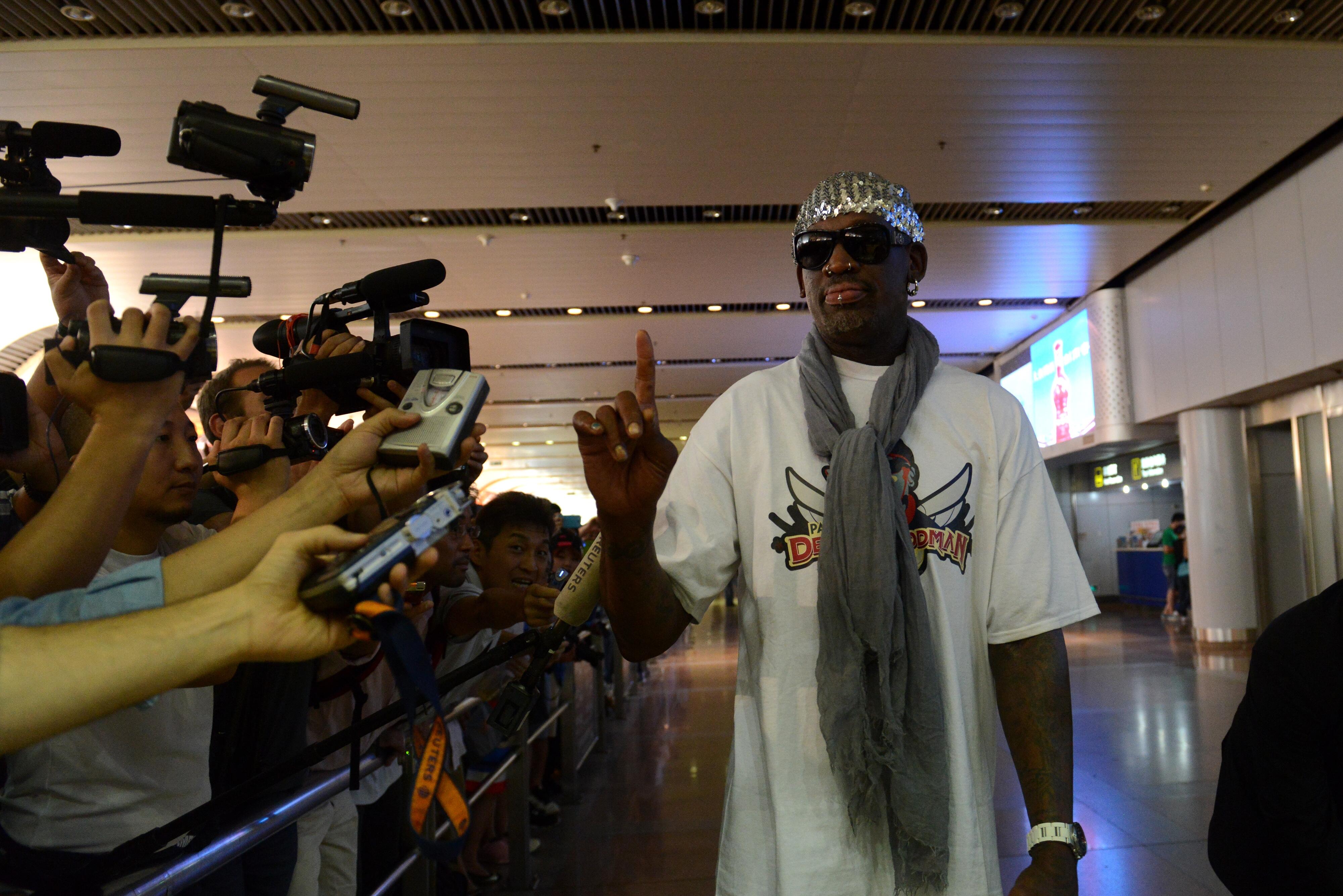 Hall of Famer and five-time NBA champion Dennis Rodman is reportedly headed to North Korea.
According to CNN, the former Bulls and Pistons star is set to arrive in Pyongyang on Tuesday 'at a time of heightened tension between Washington and Pyongyang, which is currently detaining four Americans.'
Rodman previously stirred controversy in 2013 and 2014 with visits to North Korean Supreme Leader Kim Jong Un.