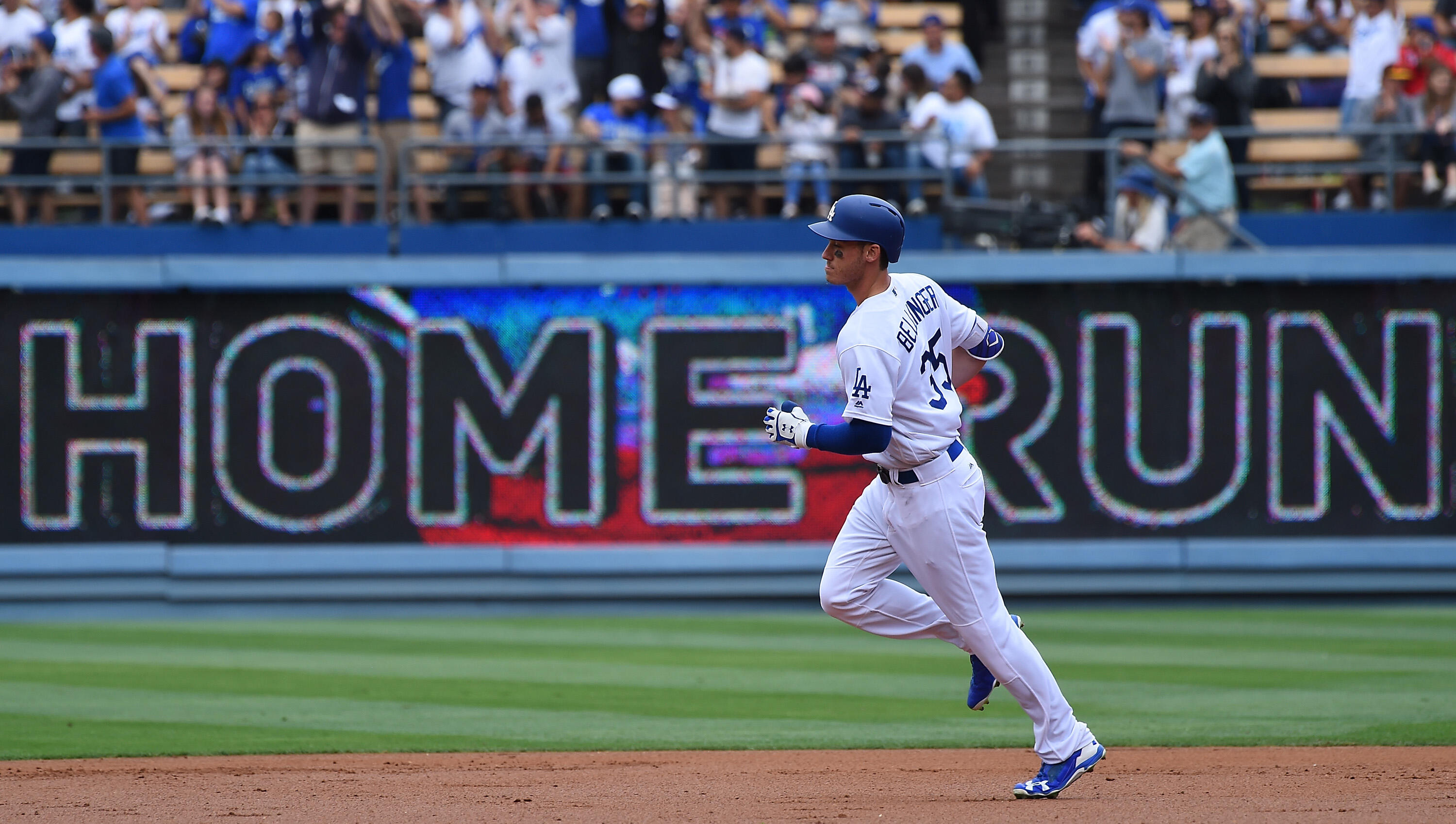 Cody Bellinger, Corey Seager and Chase Utley produced a total of four home runs and nine RBIs as the Dodgers rode a six-run eighth inning to a 9-7 comeback victory over the Reds on Sunday afternoon.
The Dodgers entered the bottom of the eighth trailing by four runs, but Bellinger would close the gap on a solo shot -- his second home run of the day. Three batters later, Kike Hernandez pinch hit for the pitcher and drew a 13-pitch walk to load the bases. Utley would then draw a walk to score Yasmani Grandal, setting up late-inning heroics from Seager for the second consecutive night.
Seager took the first pitch he saw to right field for a grand slam, placing the Dodgers on top for good.
Closer Kenley Jansen took the mound in the ninth inning and shut the door for his 200th career save.
Watch the highlights below.