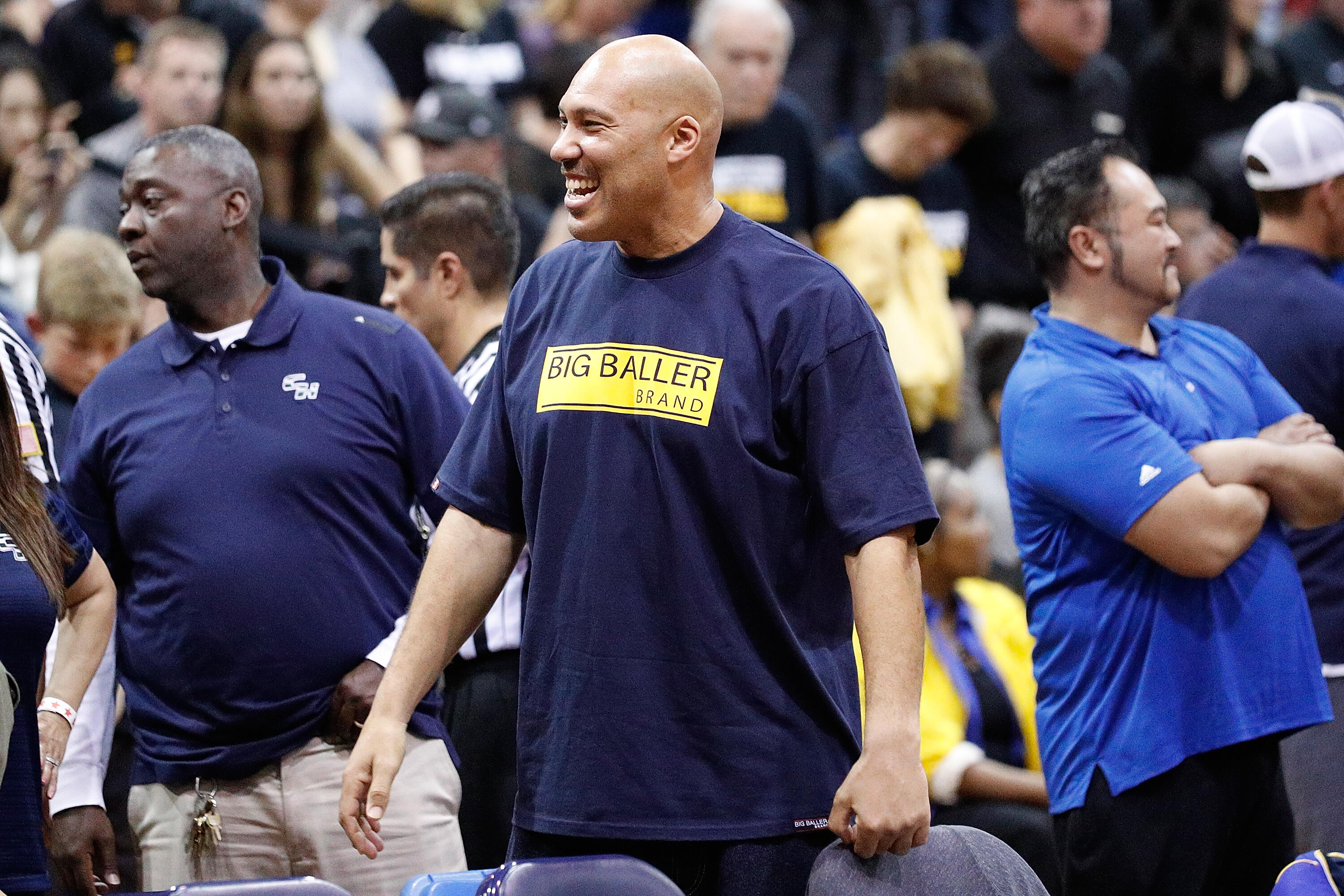 A feature story on LaVar Ball -- the father of potential top draft prospect Lonzo Ball -- has set social media ablaze with an in-depth glimpse into the most polarizing sports parent in recent memory.
ESPN's Jeff Goodman reports that LaVar made some significant revelations during an exclusive interview at his home in Chino Hills this week. Most notably, an admission that he has used physical discipline on his sons.
Per ESPN:
Also during the interview, Ball talked about different types of discipline he used on his sons, including giving Lonzo "a couple of hits upside the head" after he missed curfew and was pulled over by police in high school, and using a "belt or something" to discipline LaMelo.
Ball would clarify his remarks, stating that he has only spanked each of his kids once, and that he is typically able to get his message across verbally. While some may chalk this up to "old-school" discipline, the latest comments from the boisterous Ball family patriarch could have a negative impact on Big Baller Brand sales.
The article also provided an eye-catching excerpt regarding his wife.
"I told them, 'If you're going to be disrespectful to your mom, I want you to be all the time.' So, excuse my language right here, but if you want to say, 'Good morning, b----,' that's fine with me," Ball said. "I'm not going to say nothing. If you want to call your mom a b----, that's fine. But don't get sick, when your stomach is hurting and you want me to care for you because you know I ain't. ... She'll clean up the throw-up, the s---, whatever. She'll take care of what you want. ... So don't wait until you need something, or you need her to make you something and now you want to be nice to her. ...
"So they never disrespect their mom, or talk back to her or say nothing. Because I say, 'In the long run, you're going to need her before you need me.'"
For more on this story, tune in to "Lunchtime" with Roggin and Rodney at noon.