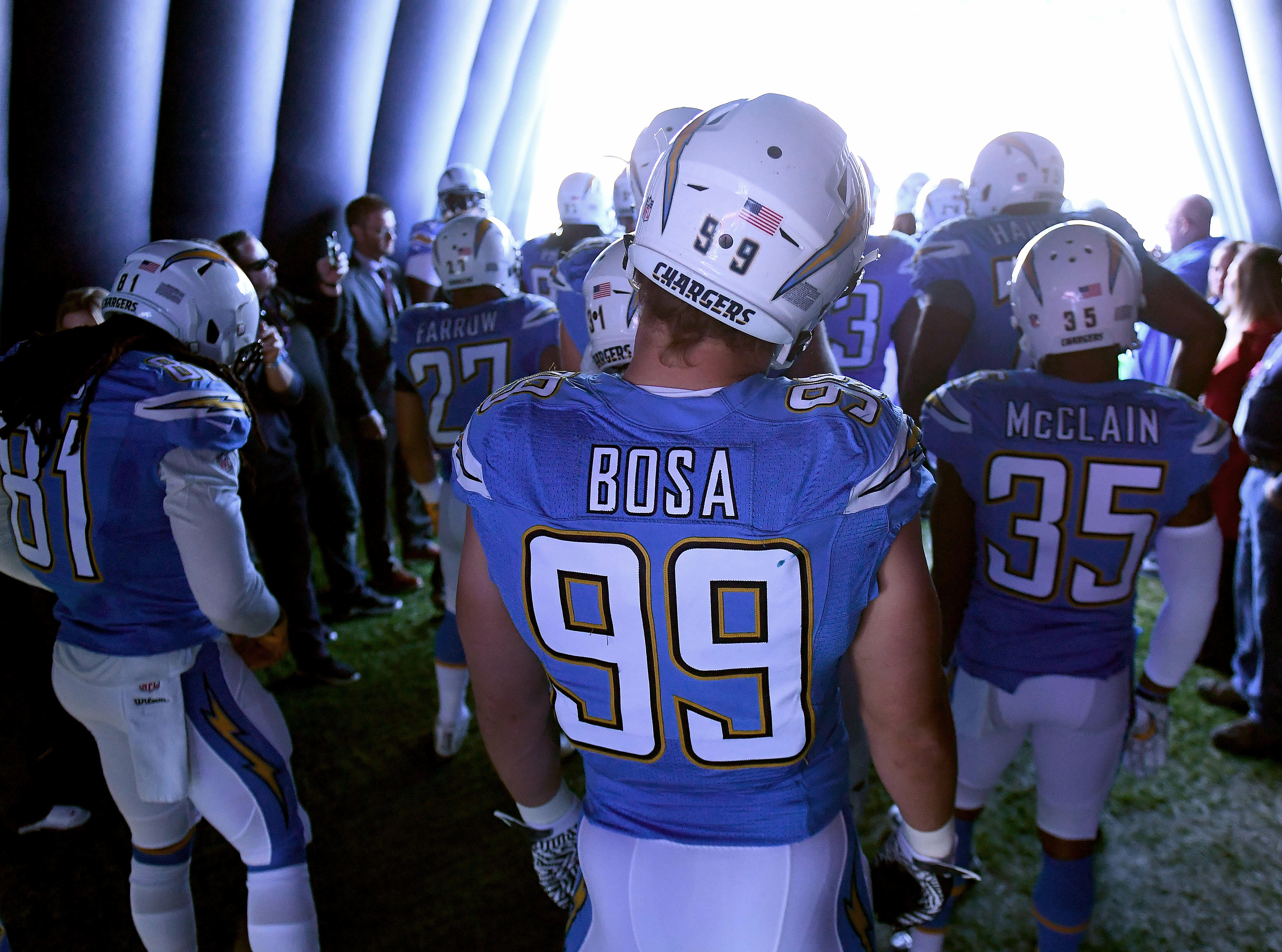 The Los Angeles Chargers have announced their radio broadcast team for the 2017 season, and AM 570 LA Sports' Matt "Money" Smith will be on the call.
Smith, co-host of The Petros and Money Show, will call play-by-play, while former Chargers Pro Bowler Nick Hardwick will provide color commentary. All games will be broadcast on KFI AM-640, with exclusive Chargers coverage on AM 570 LA Sports.
The Chargers also announced that the duo of Spero Dedes and Hall of Fame Chargers quarterback Dan Fouts will call the team's three preseason games on ABC7 Los Angeles.
"Between Matt, Nick, Spero and Dan, you'd be hard-pressed to find a better roster of broadcast talent," said A.G. Spanos, Chargers President of Business Operations. "Matt and Spero have extensive NFL broadcast experience on a national level and are immediately recognizable and highly-regarded in the LA market. Nick and Dan are two of the most popular, not to mention greatest, Chargers to ever play the game. Both have been able to take their on-field experience and translate it into easily accessible insight from the broadcast booth. We are excited to have this level of talent in place and cannot wait for Chargers football to hit the airwaves this season."
For more information, visit Chargers.com.