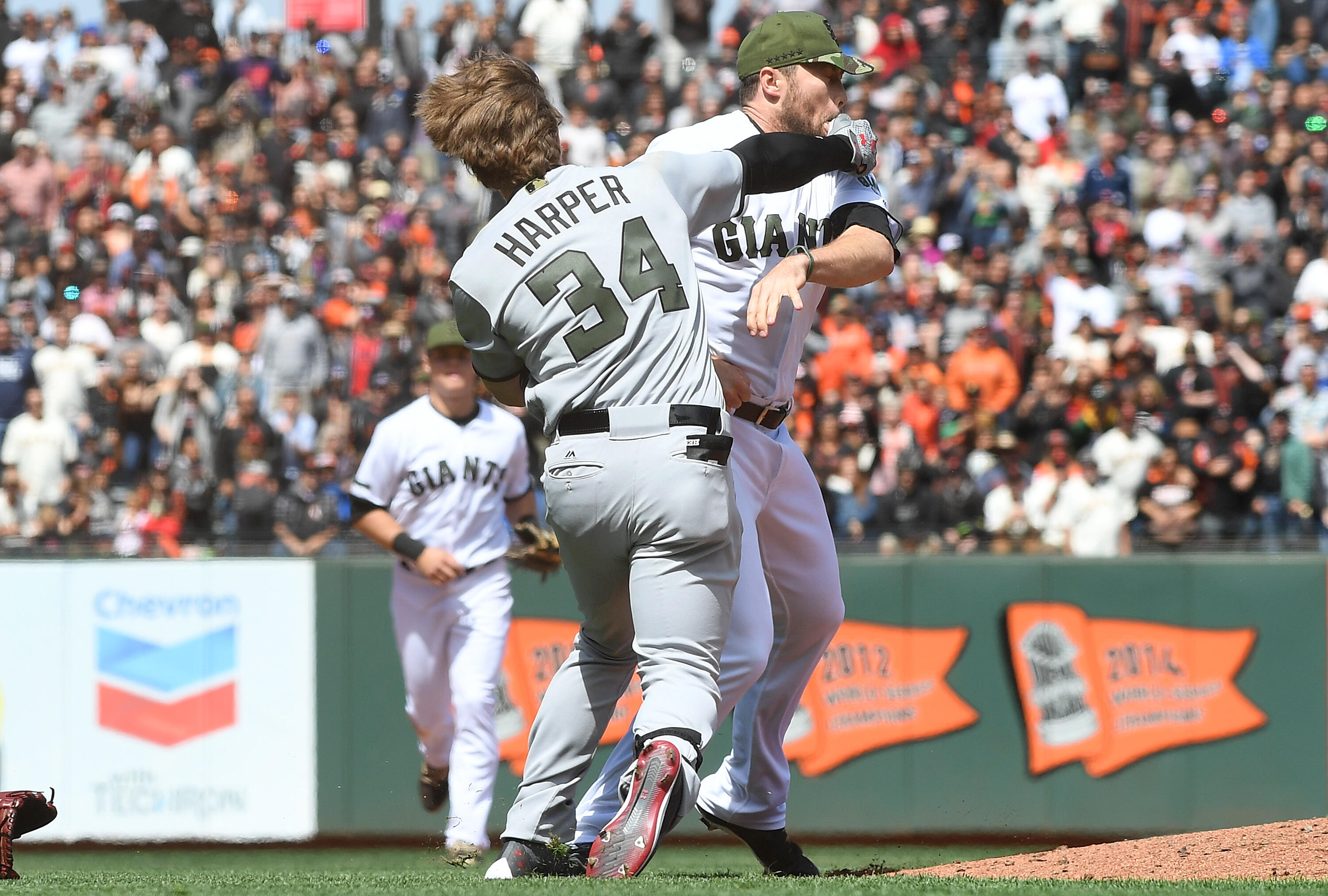 "And this is a good one folks."
The above quote from the broadcast crew says it all with this one, as a Bryce Harper hit-by-pitch sparked one of the most entertaining baseball brawls we have seen in recent years.
Whether it is Harper attempting to peg Hunter Strickland his helmet -- and missing -- from point blank range, or the fact that benches cleared with punches actually being thrown, there was no shortage of action.
Enjoy.