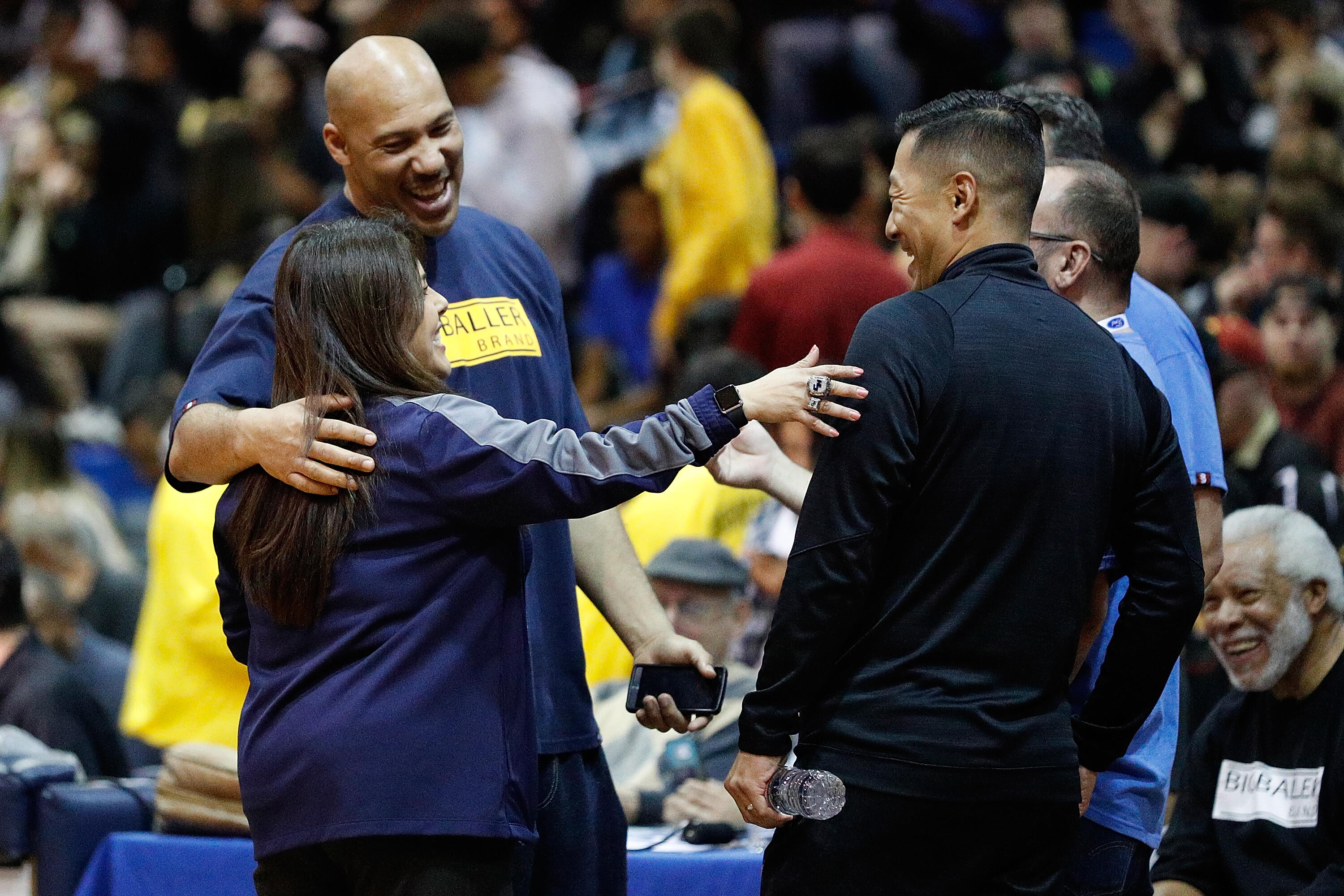 You don't rise to fame as America's most notorious sports parent by remaining quiet on the sidelines, which for LaVar Ball, can become a problem when the AAU team you coach is on the losing end of a 52-point blowout.
Ball's "Big Ballers", which features his youngest son LaMelo, fell to the Compton Magic on Saturday afternoon by a score of 109-57.
One of the stars of the Magic took the opportunity to chirp at the boisterous Big Baller Brand CEO throughout the beatdown.
Per USA Today Sports:
Timmy Allen, who heckled Ball while running up and down the court at times Saturday while shutting down LaMelo, made sure to catch Ball's attention after the crowd-pleasing dunk that put Compton ahead 74-24.
"I don't like to back down to anybody, no matter who you are and LaVar is nobody different,'' Allen told USA TODAY Sports. "So I said some stuff back.''
Among the words Allen directed at Ball: "Big Baller, what?"
To say the least, it was not a Big Baller afternoon for LaVar.