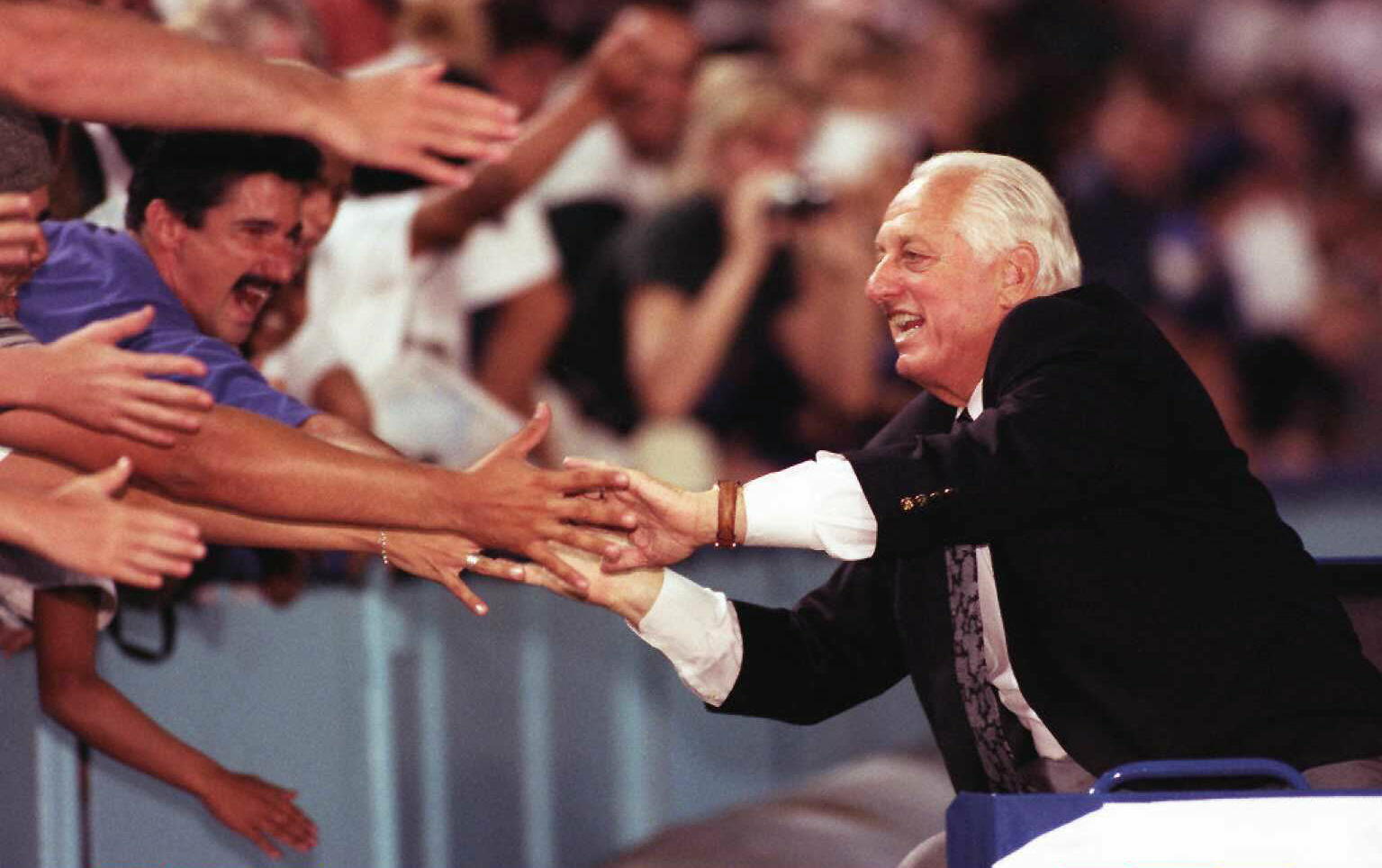 The Los Angeles Dodgers released a statement on the health of longtime manager Tommy Lasorda on Friday, revealing that the 89-year-old is 'doing well and looking forward to returning to Dodger Stadium.'
It was reported last week that Lasorda had been hospitalized for several days with an undisclosed illness.
Lasorda is one of the most beloved figures in Dodgers history, having led the team to a pair of World Series titles in the 1980's.