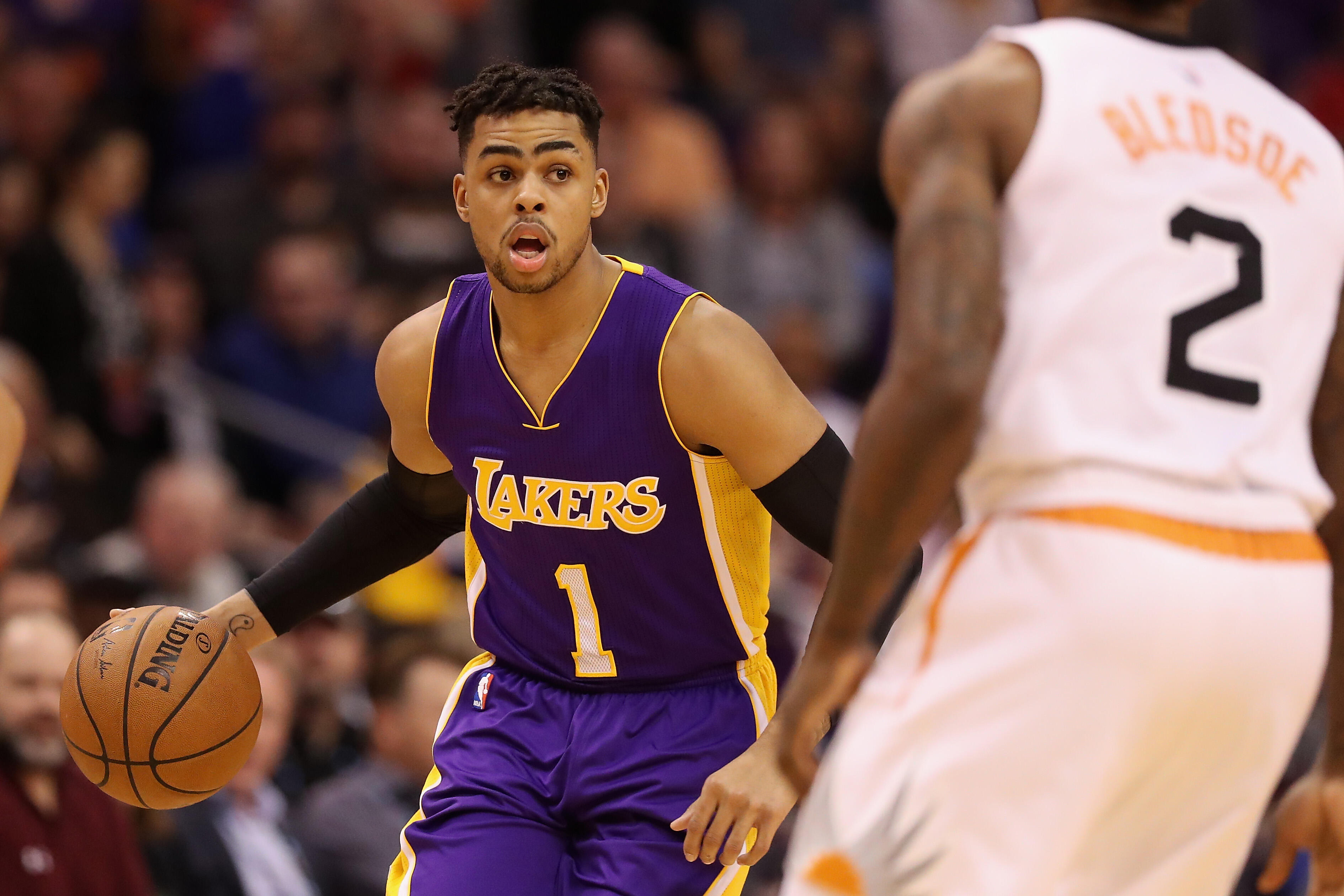 Indications point to the Los Angeles Lakers selecting former UCLA standout Lonzo Ball with the No. 2 overall pick in the upcoming NBA Draft, which has sparked questions about D'Angelo Russell's future with the franchise.
According to a recent report, however, it appears the Lakers are not giving up on their 2015 No. 2 overall pick just yet.
Per NBA.com's David Aldridge:
Cali-born and UCLA one-and-done Lonzo Ball has been linked to L.A. for months. His outspoken father, Lavar, has all but threatened famine and pestilence to come to SoCal if the Lakers don't take his kid. But it would make all the basketball sense in the world to take Lonzo Ball; while the Lakers haven't given up on D'Angelo Russell, his NBA future looks more off the ball than on it, and Ball's outstanding and willing passing eye is going to be hard to pass up.
The decision to pair Russell and Ball together actually makes sense, despite both playing the point guard position.
Russell, who is more of a natural scorer than a facilitator, has struggled with inconsistency as a floor general. Evidenced by him dropping 40 points on the Cleveland Cavaliers in March, though, his offensive firepower is undeniable.
A role that allows Russell to focus on his strengths as a scorer while alleviating distribution responsibilities could enable him to thrive.