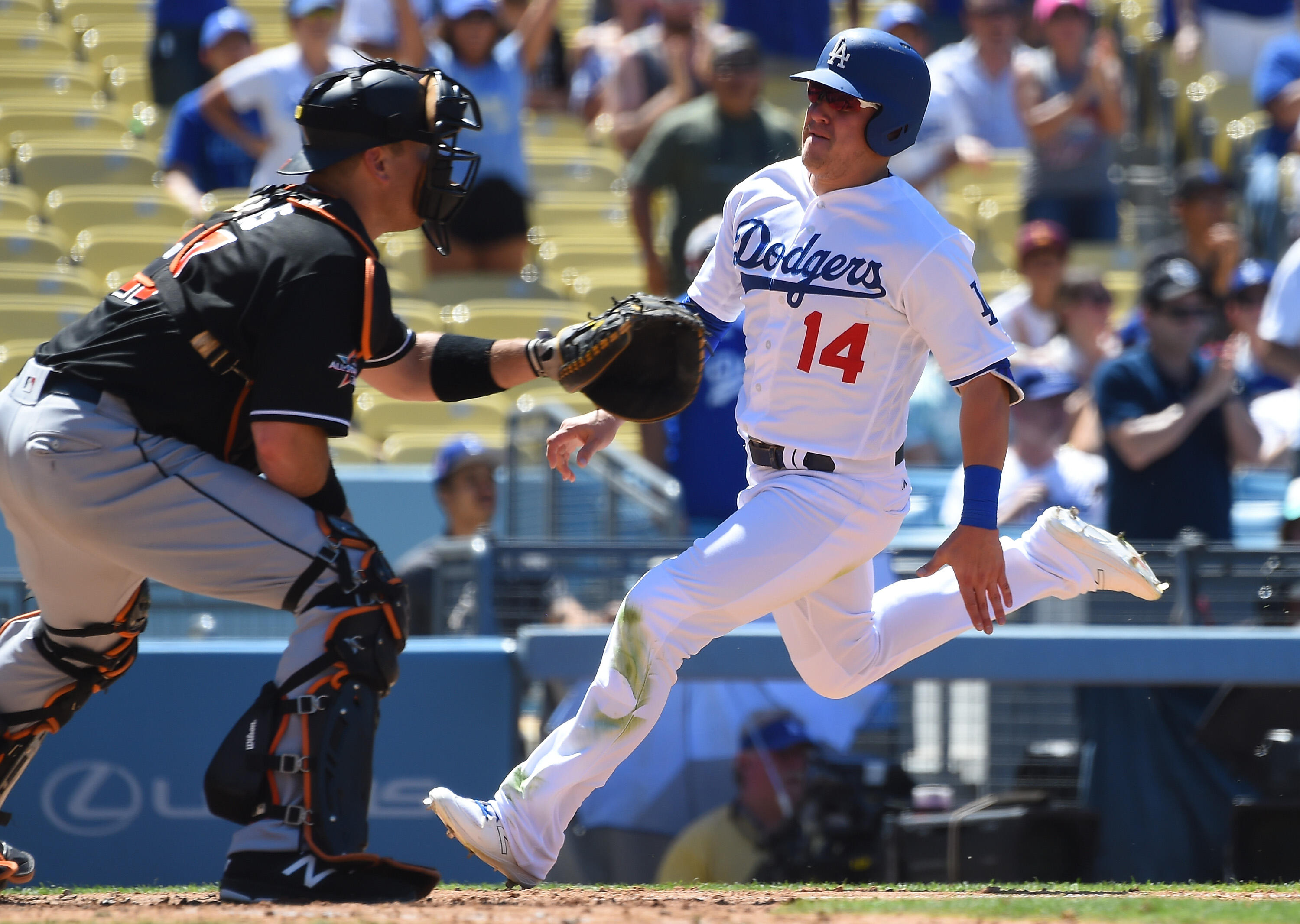 Dodgers outfielder Brett Eibner is searching for a way to avoid a trip back to the minors, and he may have found it in an unconventional place.
According to a report from the Los Angeles Times, Eibner has been throwing bullpen sessions at Dodger Stadium and Triple-A Oklahoma City this season in hopes that he can provide the Dodgers with a versatile relief pitching option.
Eibner played both outfield and pitcher in college from 2008-10 at the University of Arkansas, where he hit the mid-90s on the radar gun.
"He's got a great arm," pitching coach Rick Honeycutt said. "We'll start fine-tuning a little bit and see if there's something there."
Eibner would reportedly still spend the majority of his time in the outfield.