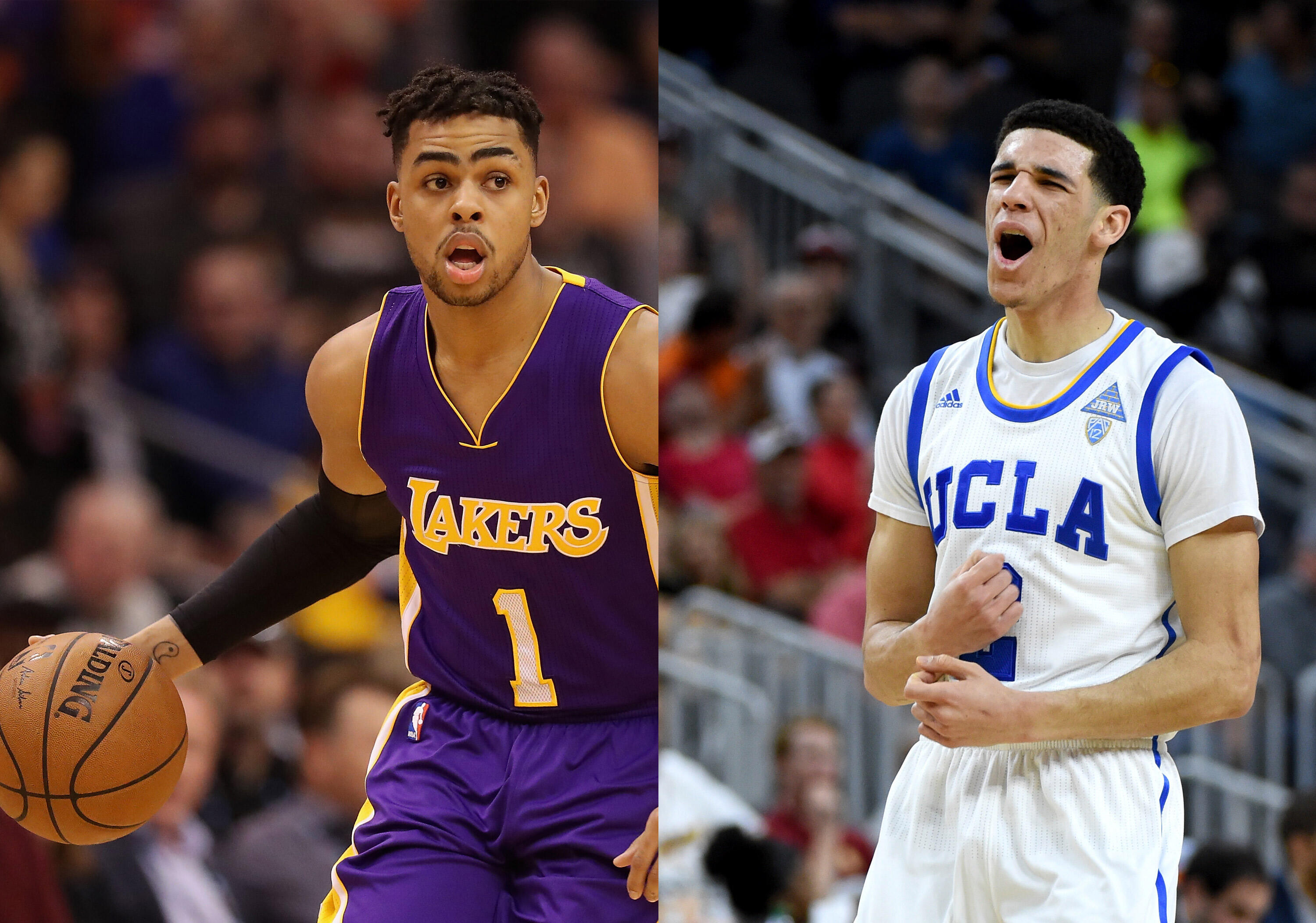 NBA Insider Adrian Wojnarowski joined Petros and Money this week to discuss the far-reaching implications of the Lakers securing the No. 2 pick in the draft.
With the increasing likelihood that the Lakers take UCLA point guard Lonzo Ball No. 2 overall, speculation has surfaced regarding D'Angelo Russell's future with the team. While Russell is a point guard as well, Wojnarowski notes that Ball joining the Lakers might not be a bad thing for him. As a natural scorer that has struggled in a floor general role, a move to the wing could benefit Russell.
Listen to the full interview below, as Wojnarowski touches on everything from Paul George to the Lakers' offseason plans.