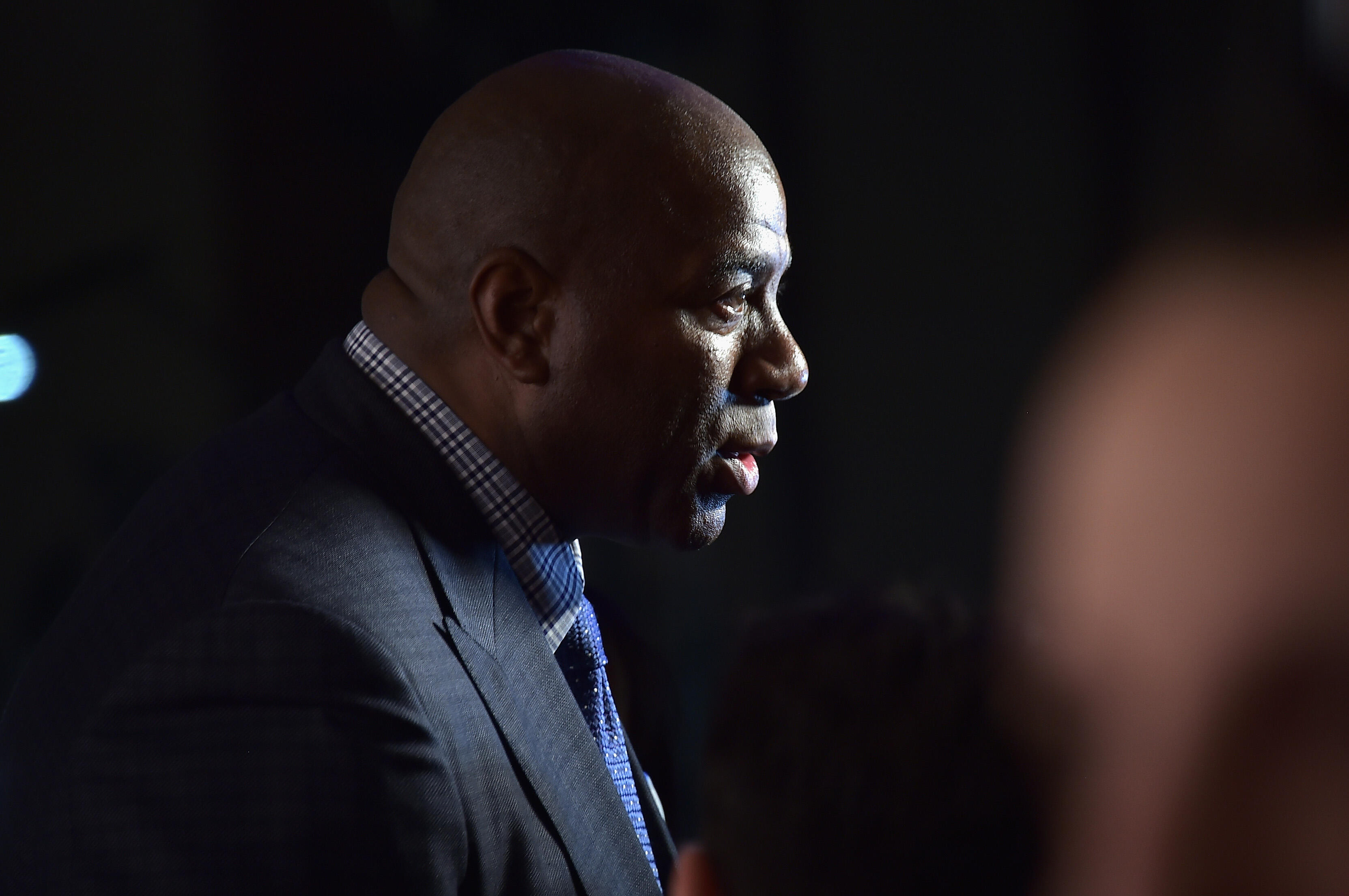 "As much as Magic and Rob want to be aggressive, they are also realistic in where they are at with this rebuilding stage."
Lakers Insider Mark Medina was in the thick of the action on NBA Draft Lottery night, and on Thursday, he joined "Lunchtime" with Roggin and Rodney (Rob Parker filling in for Rodney Peete) to discuss his takeaways from the team securing the No. 2 pick.
Medina elaborates on how -- for the first time in recent memory -- the Lakers are not in denial about their rebuilding process. Magic Johnson has conceded that the team is not likely to be a major player in free agency this summer, which appears to be the breath of reality that this franchise needs.
Medina also discusses how Lonzo Ball's skillset, especially his knack for making teammates better, would give the Lakers increased flexibility going forward. He also mentions that Lonzo's outspoken father, LaVar, will not have an impact on whether or not the Lakers draft the former UCLA standout.
Listen to the full interview below.