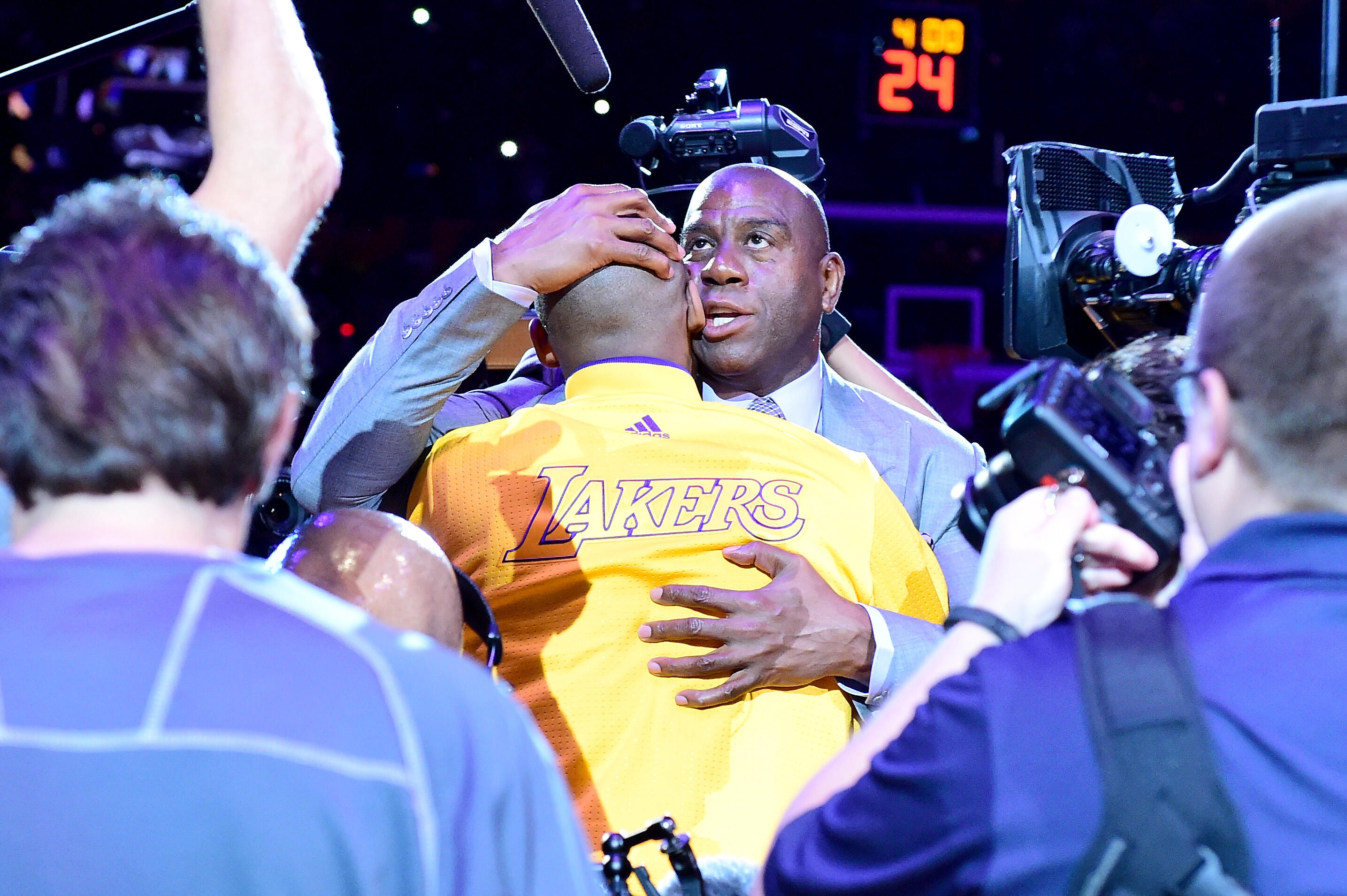 As the two most iconic figures Lakers history, Magic Johnson and Kobe Bryant share a unique connection. And according to some recent comments from Johnson -- currently the team's President of Basketball Operations -- it appears inevitable that Bryant rejoins the Lakers in some capacity.
In an interview with SiriusXM NBA Radio this week, Johnson said the following:
"Kobe wants to be a part of it," Johnson said. "He wants to be involved, and I told him any kind of way he wants to be involved. We don't want him to come into work every day, no. We just want his expertise and to pick his brain. And also, to show me or tell me what's missing. So then I can say, 'OK, hey, maybe I missed that. I'm going to jump on that.' He's got great ideas, so we're going to implement a plan where we can have him involved."
While these comments are exciting for Lakers fans, they aren't anything groundbreaking. Such a reunion has been rumored increasingly since Bryant's former agent and good friend Rob Pelinka was hired as Lakers general manager amid a front office shakeup earlier this year.