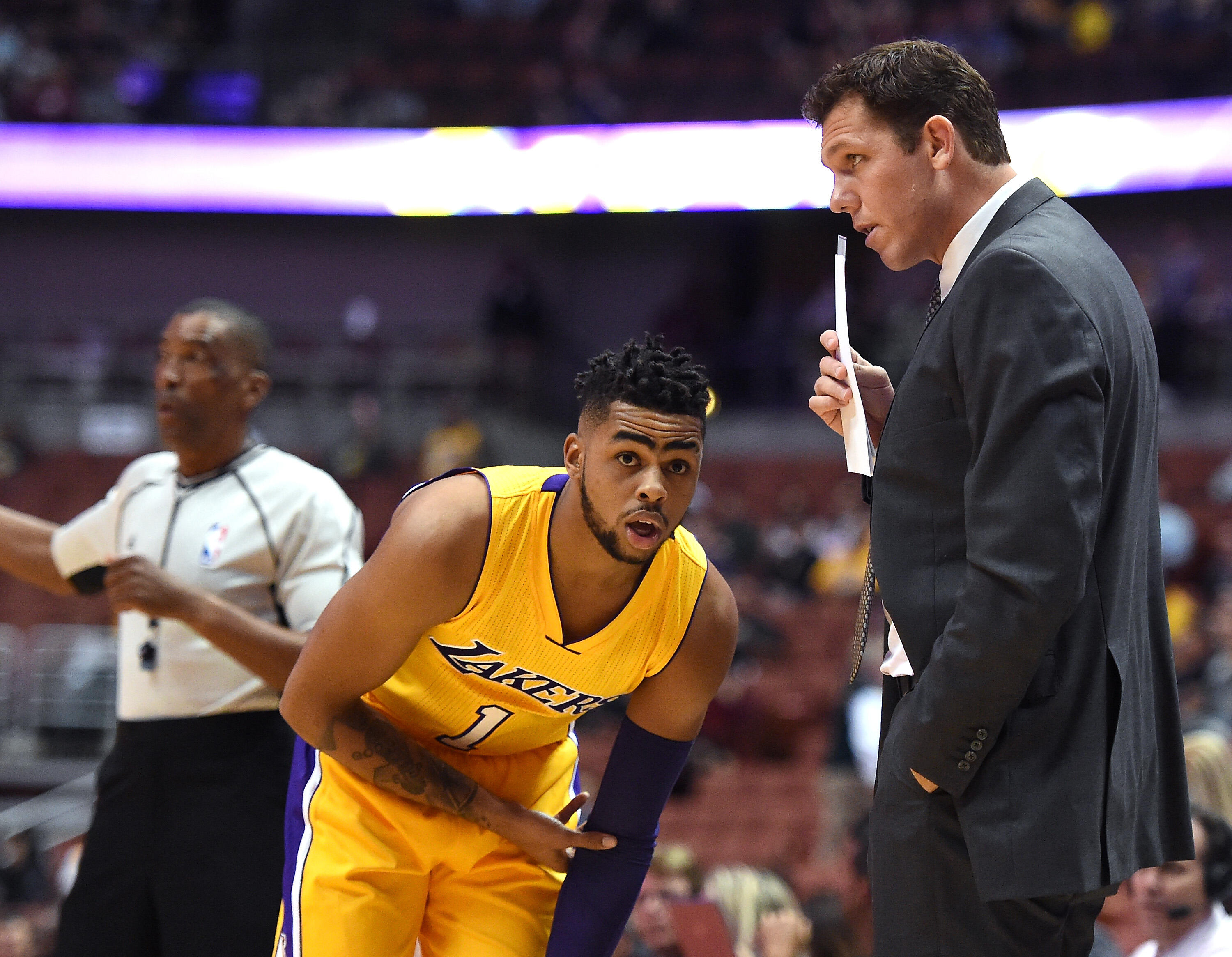 Could Los Angeles Lakers point guard D'Angelo Russell be on the move, in light of the team acquiring the No. 2 pick in the 2017 NBA Draft?
The Lakers have, expectedly, remained silent on the topic. According to a recent report, however, NBA franchises are at the very least pondering the possibility of trading for the former No. 2 overall pick.
Per SI.com's Jake Fischer:
With the Los Angeles Lakers coming away with the No. 2 overall pick in the 2017 NBA Draft following Tuesday night's lottery, multiple NBA teams are evaluating trade packages for D'Angelo Russell, league sources told SI.com.
Considering that three of the top four prospects in this year's draft play the point guard position, it makes sense that teams would be inquiring about Russell.
Russell has displayed flashes of brilliance throughout his two-year NBA career, but has also been hindered by inconsistency. It is uncertain if the team would move him this offseason, but it is also no secret that the Lakers are exploring all options available to avoid a fifth consecutive losing season.
For Lakers fans giddy about the possibility of Paul George returning home -- or another marquee name coming to LA -- this sets the table for an offseason filled with speculation.