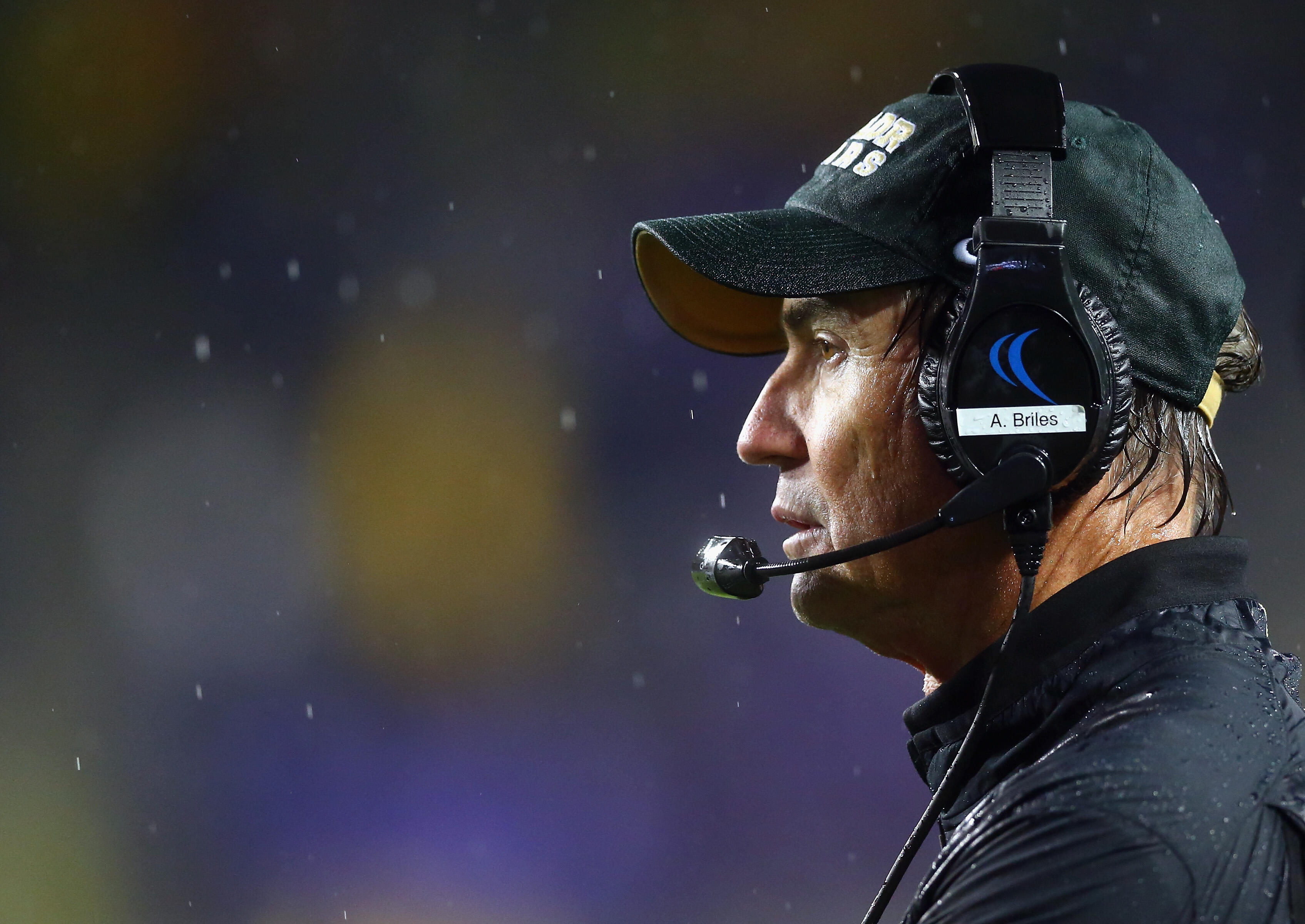 As Baylor football looks to turn a corner, dark remnants of the Art Briles era continue to haunt the program.
A slew of allegations and damning lawsuits have painted the picture of a football program that fostered sexual violence for years, with Baylor turning a blind eye as the football team went from a Big 12 doormat to a national title contender.
On Wednesday, yet another lawsuit surfaced -- alleging dogfights and recorded gang rapes.
Per an Associated Press report:
A new federal lawsuit against Baylor University alleges football players routinely recorded gang rapes and staged dogfights in a program that fostered sexual violence.
A former Baylor volleyball player identified only as Jane Doe filed the lawsuit Wednesday. It alleges she was gang raped by four or more players in 2012. She says the players later harassed her and her family until she left school the next year. The lawsuit doesn't identify any players.
Given the Baylor football program's reputation, this is undoubtedly a bad, bad look.