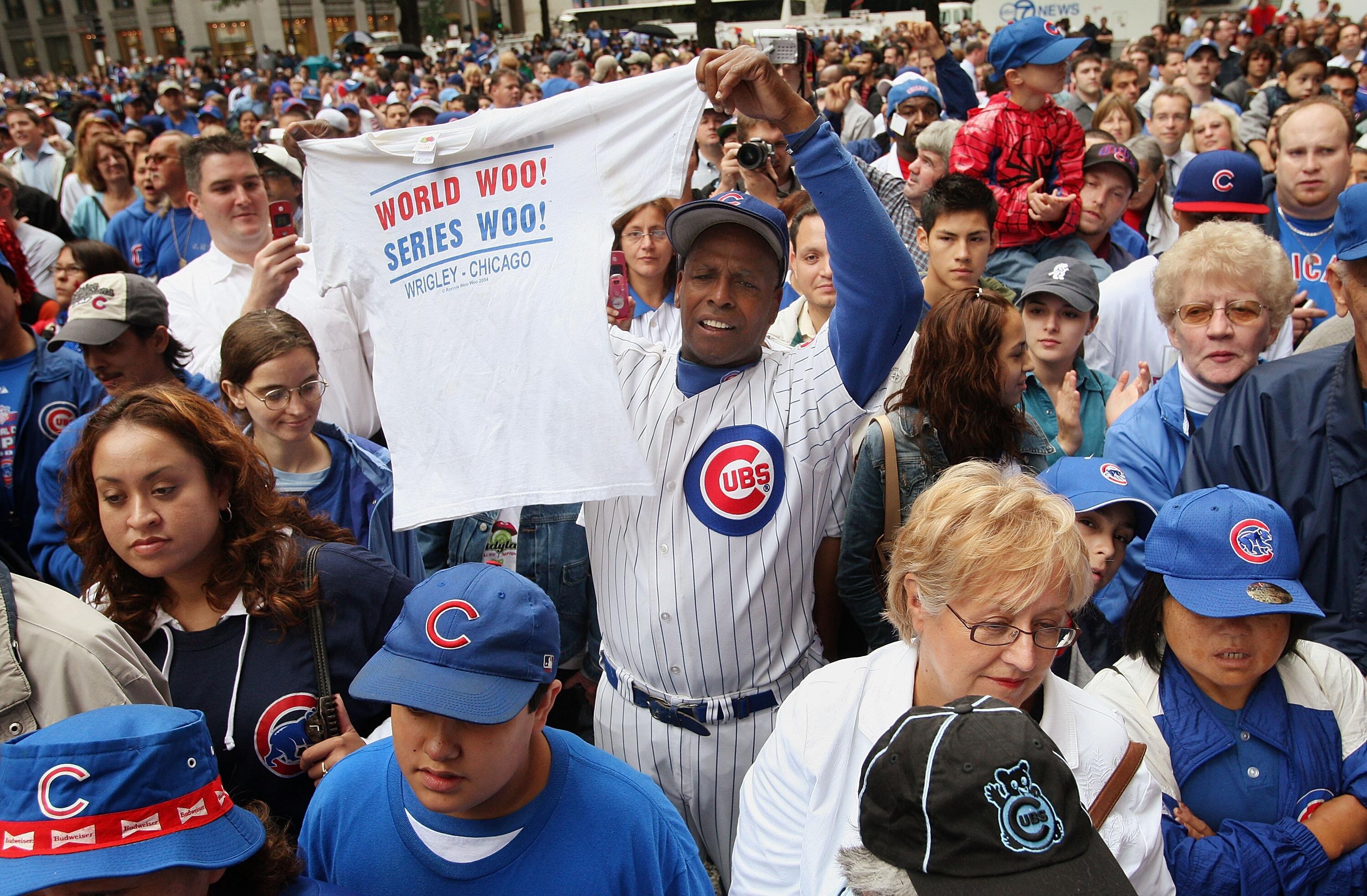 If you've ever attended a Cubs game at storied Wrigley Field, chances are you've seen superfan Ronnie "Woo Woo" Wickers strolling around the ballpark.
The 75-year-old is a harmless, quirky figure that the Cubs faithful seem to love. Following a recent report, though, Ronnie and the organization appear to be going through a rough patch in their relationship.
The Chicago Sun-Times published a feature on Friday that highlights recent claims by Wickers that he has been targeted by security at Cubs games.
The Cubs contend that Woo Woo was removed from Wrigley Field earlier this season over an alleged attempt to enter the stadium without a ticket. And if you expected the Cubs to remain somewhat silent on the matter, you are out of luck.
Wickers denies the Cubs' claims, and asks for a meeting with Cubs owner Tom Ricketts so that he can 'roll back the videotape.'
Regardless of which side of the story you believe, one has to respect the Cubs for chirping back at the Chicago Sun-Times on Twitter.
Evidenced by the closing excerpt below, it is clear that the article was written with a slant favoring Wickers' position.
Still, there's no reason to treat this loyal fan as if he were a nuisance.
"I started to let them drag me out of the ballpark and [news of] that would have gone all over the place," Wickers said.
What Ronnie "Woo Woo" wants most is recognition that he has been an important part of this city's legendary team.
Is that really asking too much?
Maybe Wickers is in the right, maybe the Cubs are. But what we do know is there is no way the Sun-Times printed this cover story expecting to be called out by the Cubs' official Twitter handle.
Someone grab the popcorn. Judging by the team's response, it looks like this saga is just getting started.