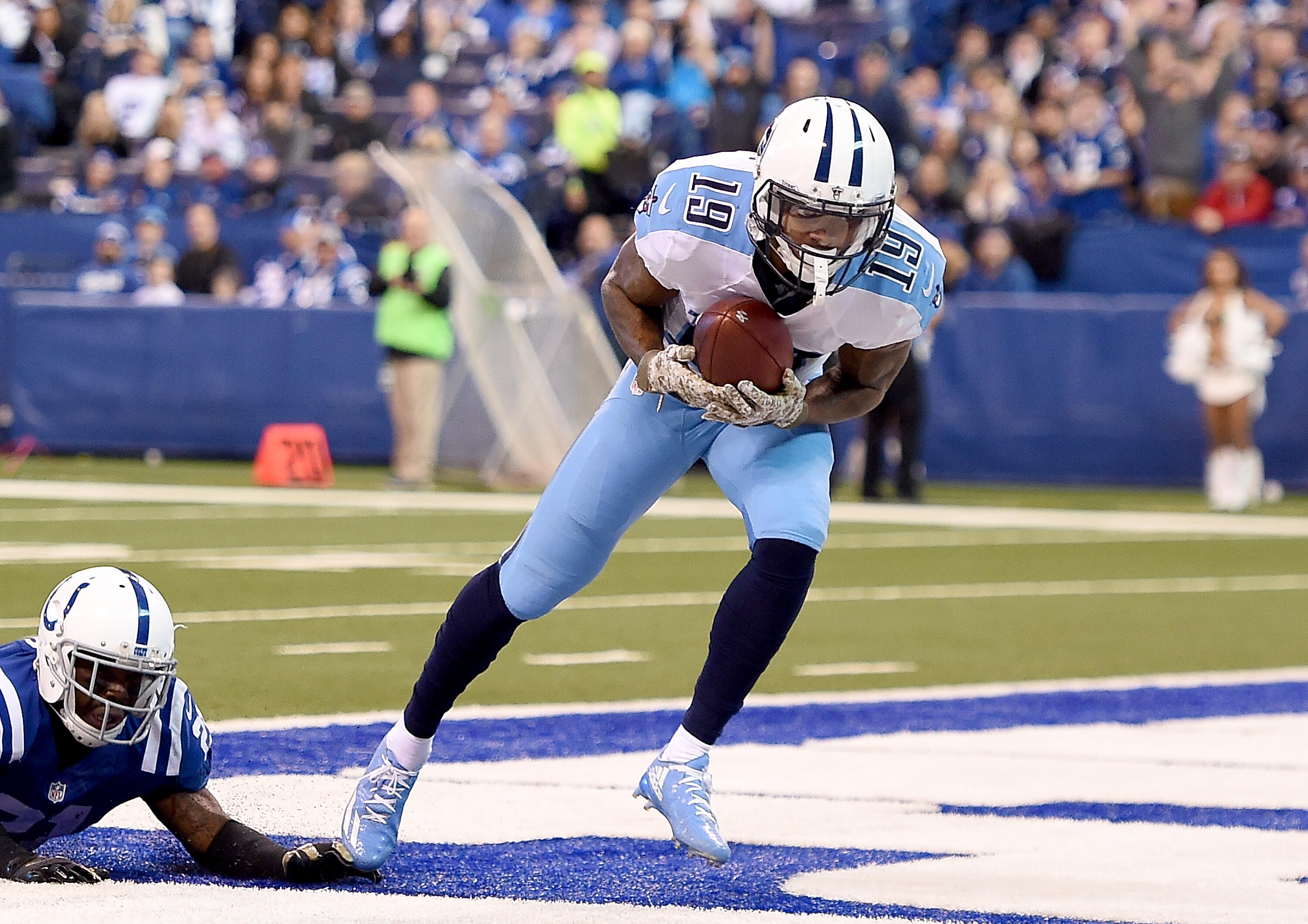 Judging by a recent lawsuit, it appears that Titans WR Tajae Sharpe is not too thrilled about one of the team's recent draft selections.. Or at least the idea that his playing time could be cut into as a result.
The Titans drafted Western Michigan's Corey Davis -- the NCAA's career receiving yards leader -- with the No. 5 overall pick in the 2017 NFL Draft.
Dante R. Satterfield has filed a lawsuit against Sharpe and Titans offensive lineman Sebastian Tretola, accusing Sharpe of repeatedly punching him in the face while Tretola played lookout. The beating allegedly stemmed from comments made about Sharpe's playing time.
Sharpe has denied any wrongdoing.
Per The Tennessean:
The federal lawsuit says Satterfield was at Tin Roof bar on Demonbreun Street late on April 27, the first night of the NFL draft. Sharpe and Tretola were also at the bar, according to the lawsuit.
Satterfield and the players were discussing the draft when Sharpe allegedly became upset that the Titans used a first-round pick to select wide receiver Corey Davis, the lawsuit says.
The lawsuit says Sharpe "took exception" to Satterfield's comments about Davis. The pick could mean Sharpe would get less playing time.
Sharpe was the Titans' No. 3-leading receiver last season with 522 on 41 receptions. He also hauled in two touchdown catches.
Click here for more on this story
Photo: Getty Images