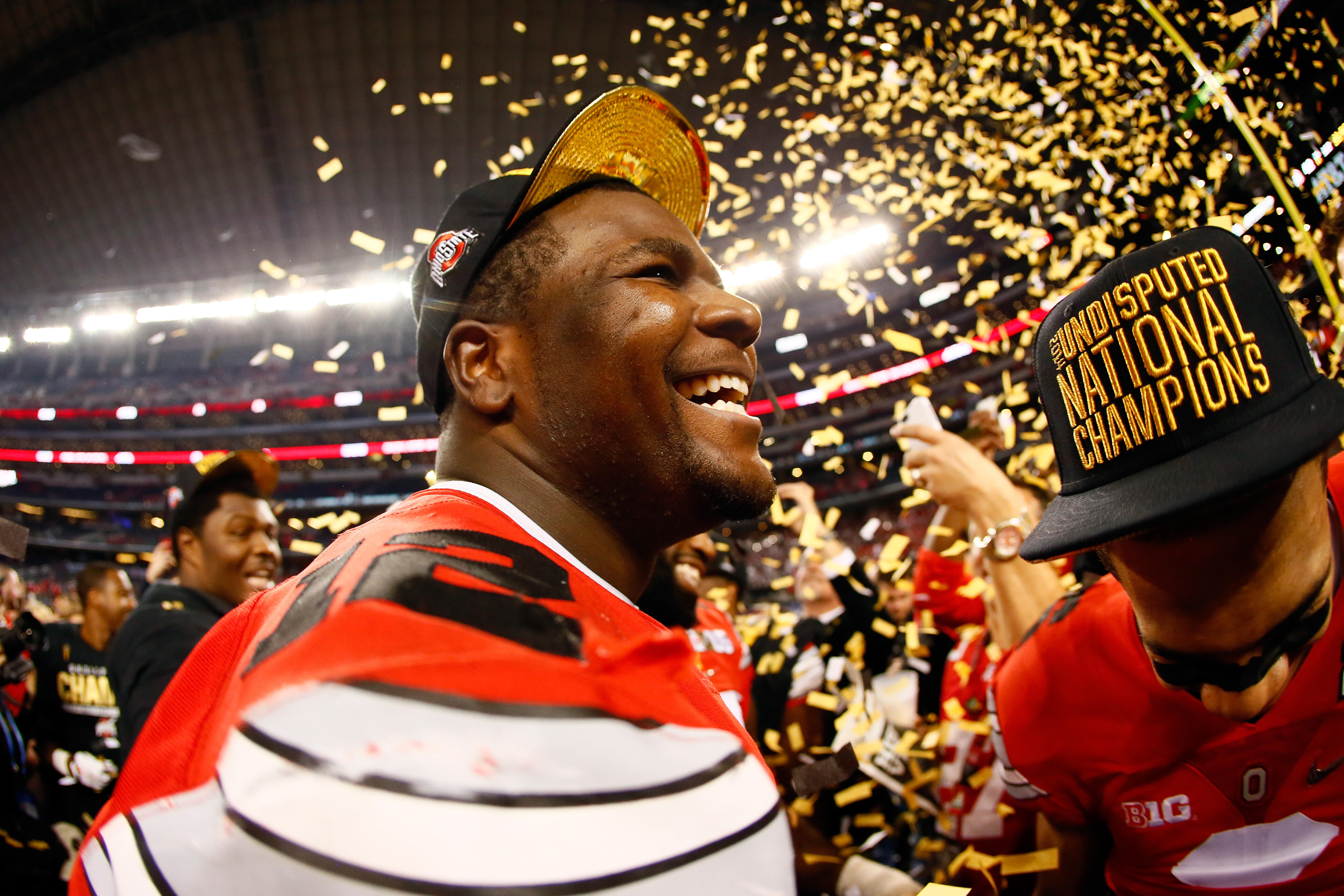 In October 2012, a redshirt freshman QB at Ohio State named Cardale Jones set Twitter ablaze with a tweet that read, "Why should we have to go to class if we came here to play FOOTBALL, we ain't come to play SCHOOL, classes are POINTLESS."
This weekend, Jones graduated from Ohio State University -- and in doing so, became the first member of his family to graduate college.
Jones did not forget about the comments he made over four years ago, and decided to have some fun with the memory.
Such a cool story.
Jones, who won a national title while at Ohio State, is currently a member of the Buffalo Bills.