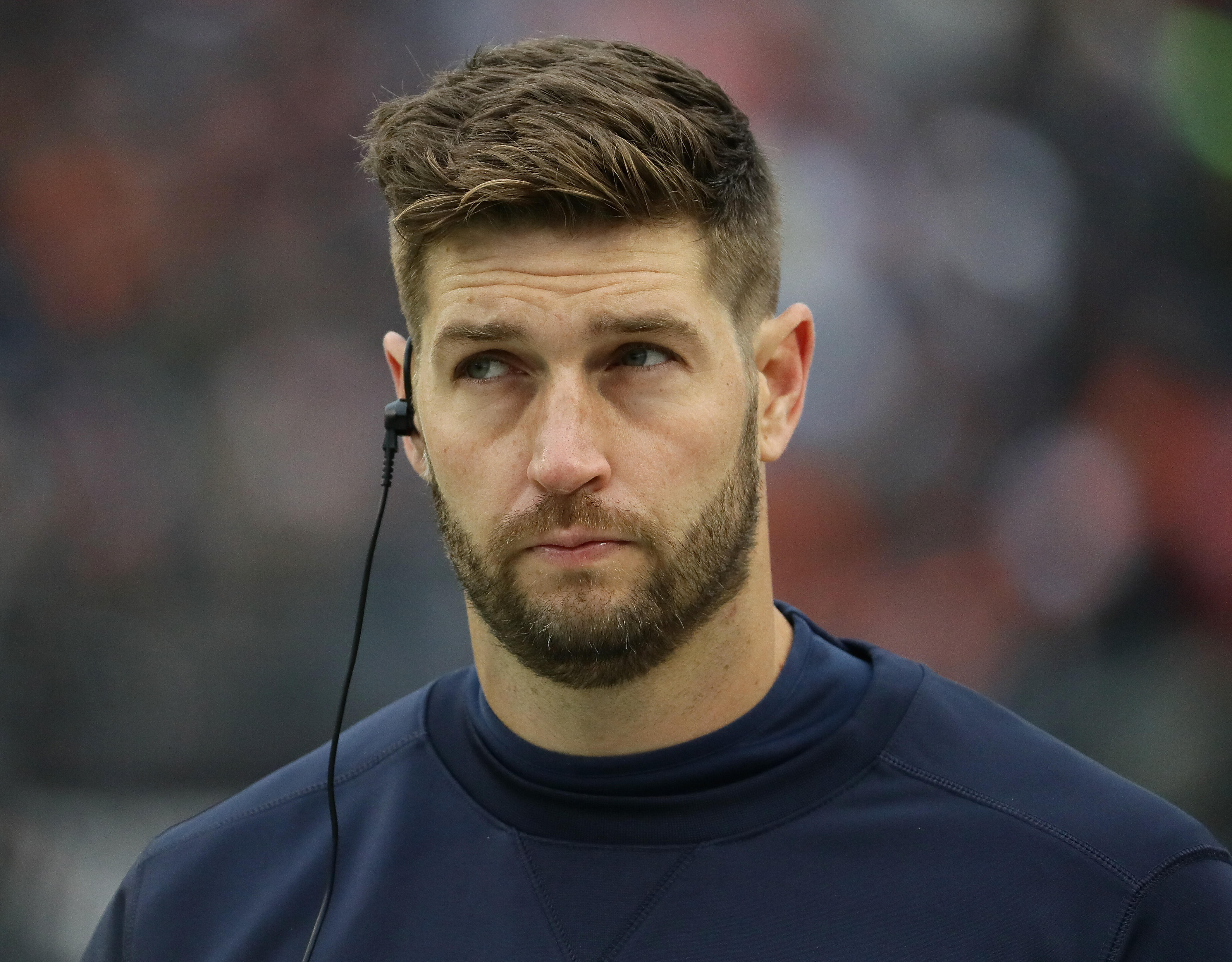 After failing to latch on with a team in free agency, veteran NFL QB Jay Cutler is trading the gridiron for the broadcast booth.
Cutler will join Kevin Burkhardt and Charles Davis in the booth for NFL on FOX, starting with the 2017 season.
Cutler, who turned 34 last month, certainly has enough left in the tank to land an NFL job. But with a starting position in doubt, he elected to step away from the game.
Do not be surprised if this is a trend we see more of in coming years, as players look to prevent hardships on their bodies in exchange for a broadcasting career that could span several decades.