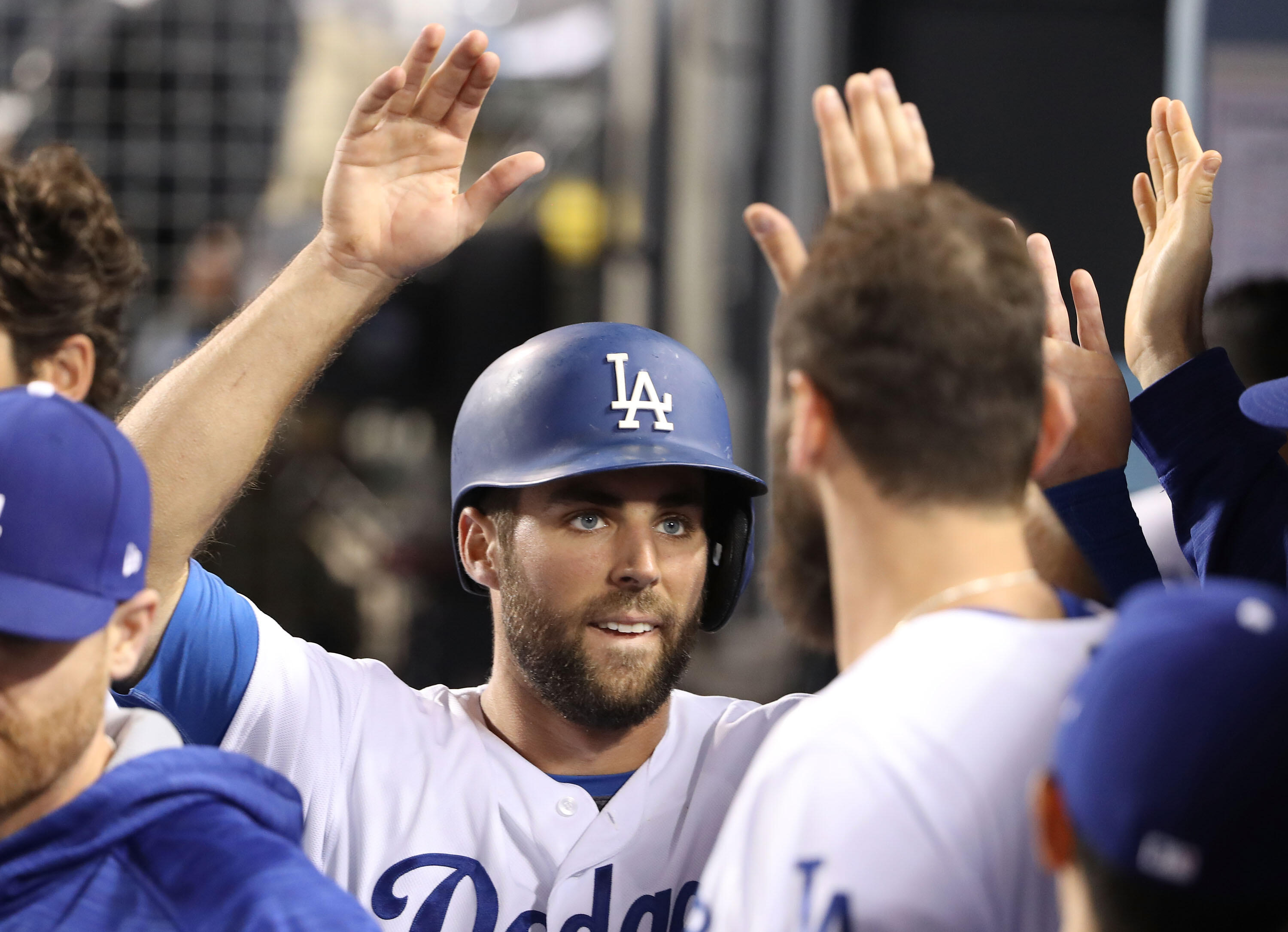 Cody Bellinger and Chris Taylor have been two of the most pleasant surprises for the Dodgers this season, and both players are making it difficult to send them back to the minor leagues.
While Taylor, 26, does not carry the reputation as one of the top prospects in baseball -- as Bellinger did prior to last month's call-up -- he has been a consistent threat in a lineup that has struggled with inconsistency. Dodgers Insider David Vassegh joined "Lunchtime" with Roggin and Rodney to discuss the possibility that Taylor stays up with the big league club, the outlook for first baseman Adrian Gonzalez and more.
Listen to the full interview below.