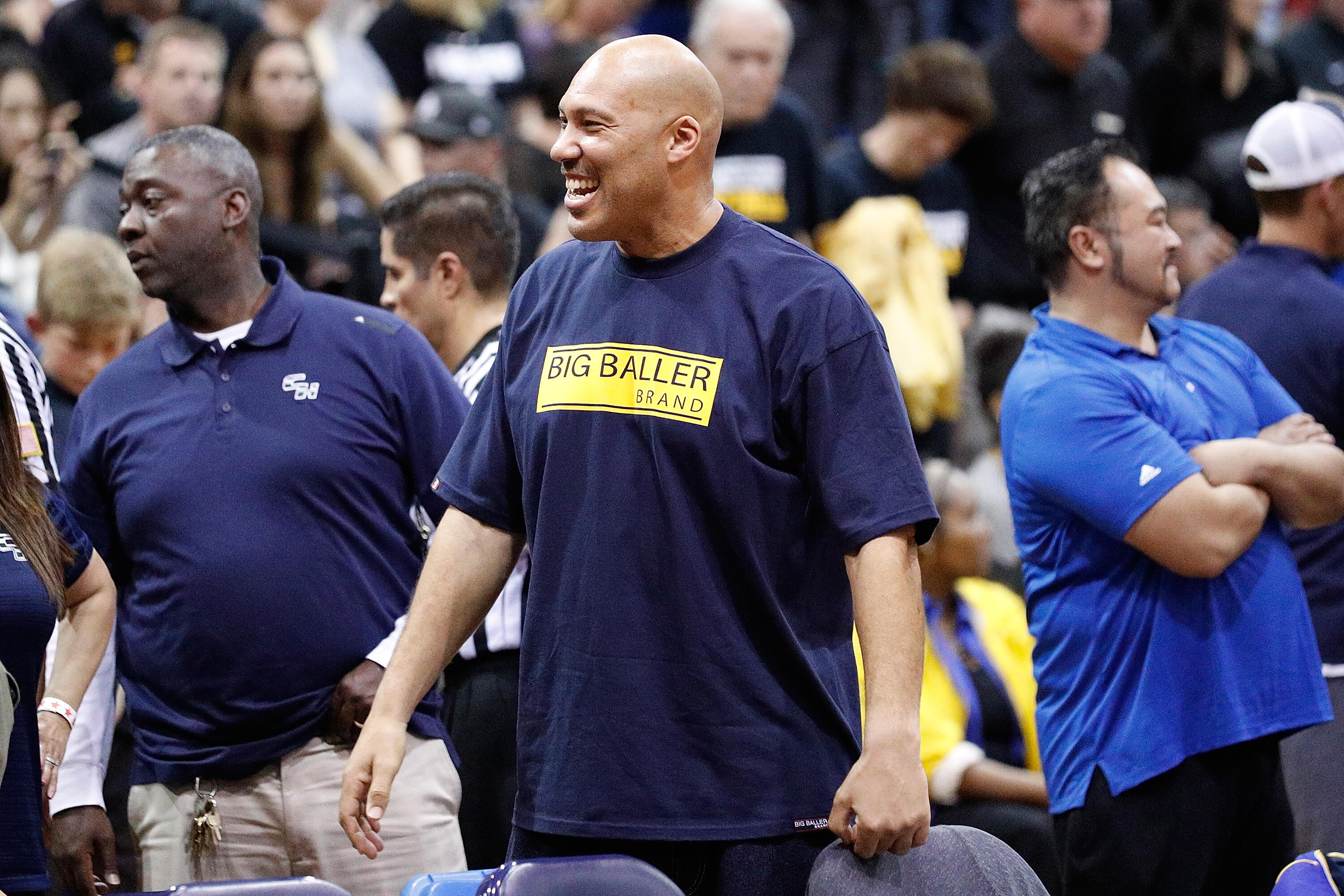 A slew of rejections from shoe industry titans has not tapered off the confidence of LaVar Ball.
According to a report from The Vertical, the boisterous sports parent is eyeing a $200 price tag for the Big Baller Brand's sneaker debut.
Per The Vertical:
So far, Big Baller Brand has primarily sold screen-printed T-shirts, sweatshirts and embroidered hats on its web store, with prices ranging from $50-$100 per piece. The brand is targeting the $200 tier for its debut Big Baller Brand basketball sneaker, an industry source told The Vertical, which would presumably be Lonzo's signature shoe for his rookie season. LaVar and associate Alan Foster reportedly have been developing the shoe over the past year.
Of course, such aspirations are merely a pipe dream until LaVar finds a shoe company to partner with.
Just last week, Nike, Under Armour and adidas passed on Lonzo Ball. The reported reason why? His father's insistence on them licensing Big Baller Brand.