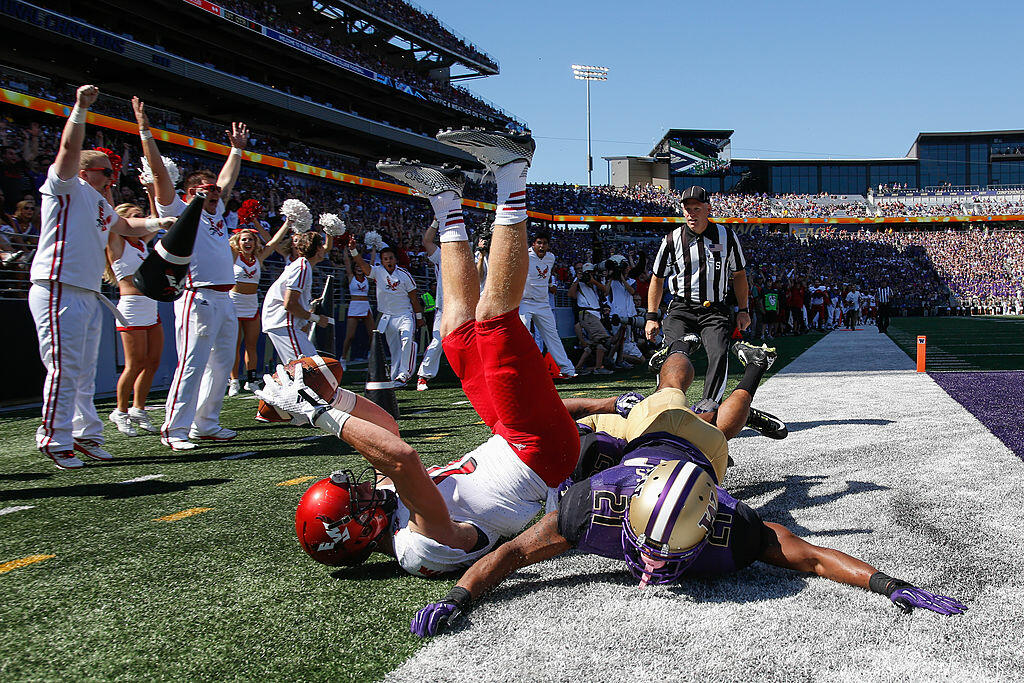 By Vincent Bonsignore
As part of their due diligence in digging into Eastern Washington wide receiver Cooper Kupp, the Rams requested an official 15-minute sit-down with the record-breaking receiver at the NFL combine in March.
Teams get only 60 such sit-downs spread over three nights in Indianapolis, and considering there are more than 300 prospects on hand it's imperative for teams and players to make the most of the opportunity.
In Kupp's case, the experience was, well, enlightening.
As part of the process, Rams coach Sean McVay put Kupp through a series of technical questions designed to get into his head and create a baseline for his cerebral knowledge of the wide receiver position.
McVay may be only 31, but he's a football lifer who might as well have grown up clutching a playsheet in one hand and a whistle in another.
The pace, cadence and lingo in which he speaks is pure football.
In Kupp, McVay found almost a kindred spirit.
"You felt like you're almost talking to a receiver coach," McVay remembered.
Good thing for Rams receivers coach Eric Yarber, then, that Kupp still has a whole bunch of football to play before he starts contemplating a possible coaching career. McVay pointed that out to Yarber, who was barely a month into his new job at the time, as Kupp walked the Rams staff through the ins and outs of playing wide receiver.
"I looked over a (at Yarber) I said, 'You're lucky we just hired you man. We might have to hire this guy if he was coaching.'" McVay said.
He was joking, of course. And for now, Yarber's job is safe. In fact, if Kupp has any say in the matter Yarber might soon be in line for a promotion. But it will be Kupp's play rather than his words that help elevate Yarber's profile.