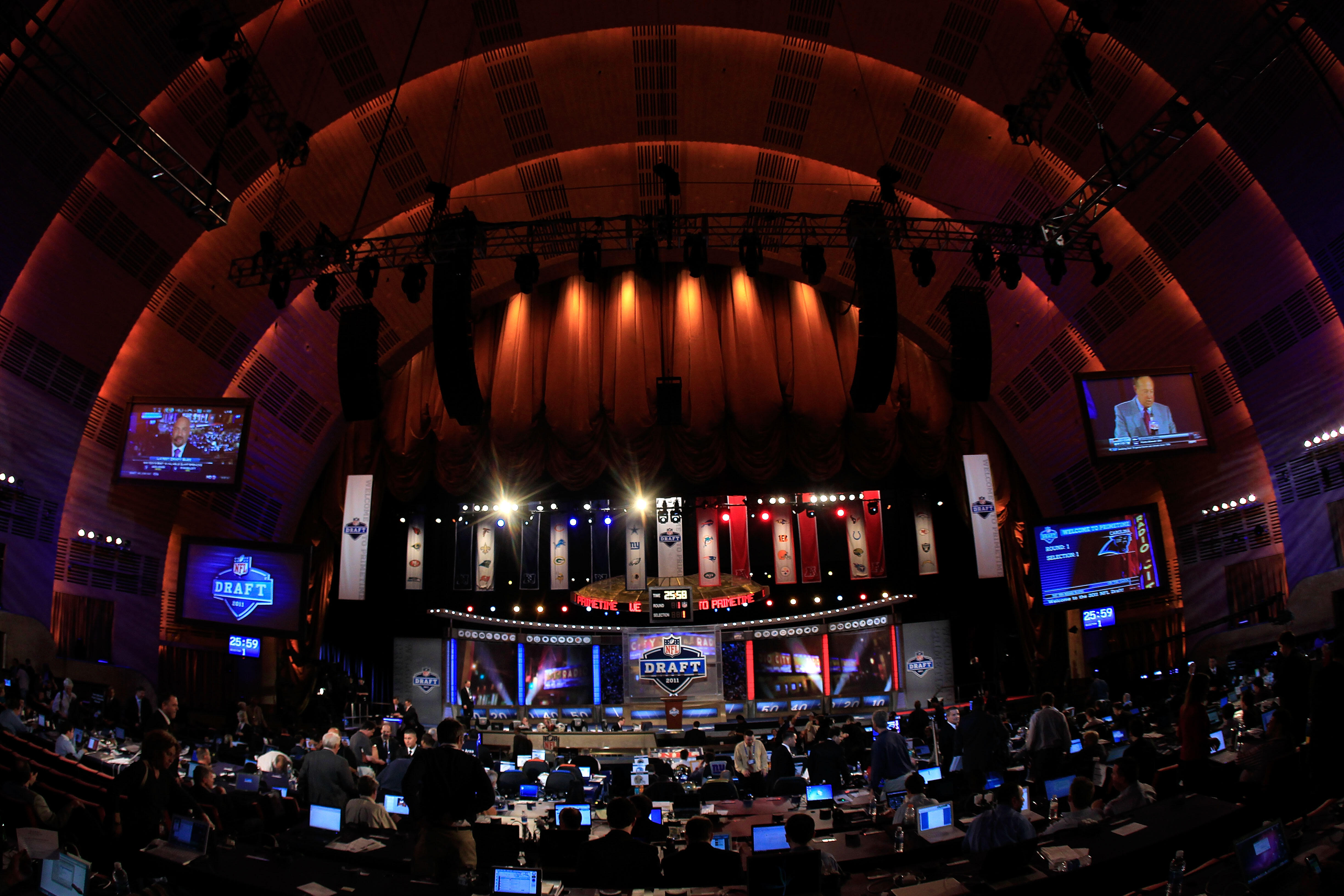 By Vincent Bonsignore
Three rectangular tables arraigned in a U-shape configuration surround a slew of big screen TVs hanging inside an office at the Rams' Thousand Oaks headquarters.
Over the next three days, this is where the team's personnel presiding over the NFL draft will reside. Most of the names and job titles are obvious: General manager Les Snead. Coach Sean McVay. Vice President of Football Operations Kevin Demoff.
Alongside them will be the entire coaching, scouting and medical staffs. Basically anyone who has put a pair of eyes on, had contact with, scoured over game tape involving or examined medical records of any of the 400 or so players available in this year's draft will be standing by to offer insight as the Rams finalize decisions on their eight draft picks.
Most are career football men trained to evaluate prospects in the most straightforward of ways: Can they run, catch, throw, tackle, cover and block at a level necessary to perform in the NFL? Are they smart enough to keep up with the play book and carry out assignments? And are their bodies and backgrounds clean enough to justify the investment and commitment?
In other words, the same qualifications that have defined prospect evaluations for almost as long as players have worn helmets.
But a trio of rather large computer screens tucked away in the far right corner of the Rams draft room – and the three people manning them – reveal a different way to look at prospects.
A faster, more efficient, analytical, data-based manner in which players – and the game itself – are analyzed from every statistical, visual, systematic and dialectical angle available to provide validating, debunking or tie-breaking information to assist Rams decision-makers.
"That's where our nerds sit during the draft meetings," Snead said, smiling.
He's kidding, of course.
Because as sure as the Cleveland Browns will make a pick this weekend that leaves everyone scratching their heads, at some point over the next 72 hours the draft will throw the Rams a late-breaking curveball.
A player they were locking in on will get drafted a pick or two before their turn. Or another team will tempt them with a trade offer.
And all of a sudden Plan A will turn into Plan B, at which point Snead will turn to Georgia Tech math wiz Rebecca Lally and computer geeks Ryan Garlisch and Jake Temme and snap off a bunch of questions about a pool of players he is contemplating.
Read the full article at OCRegister.com