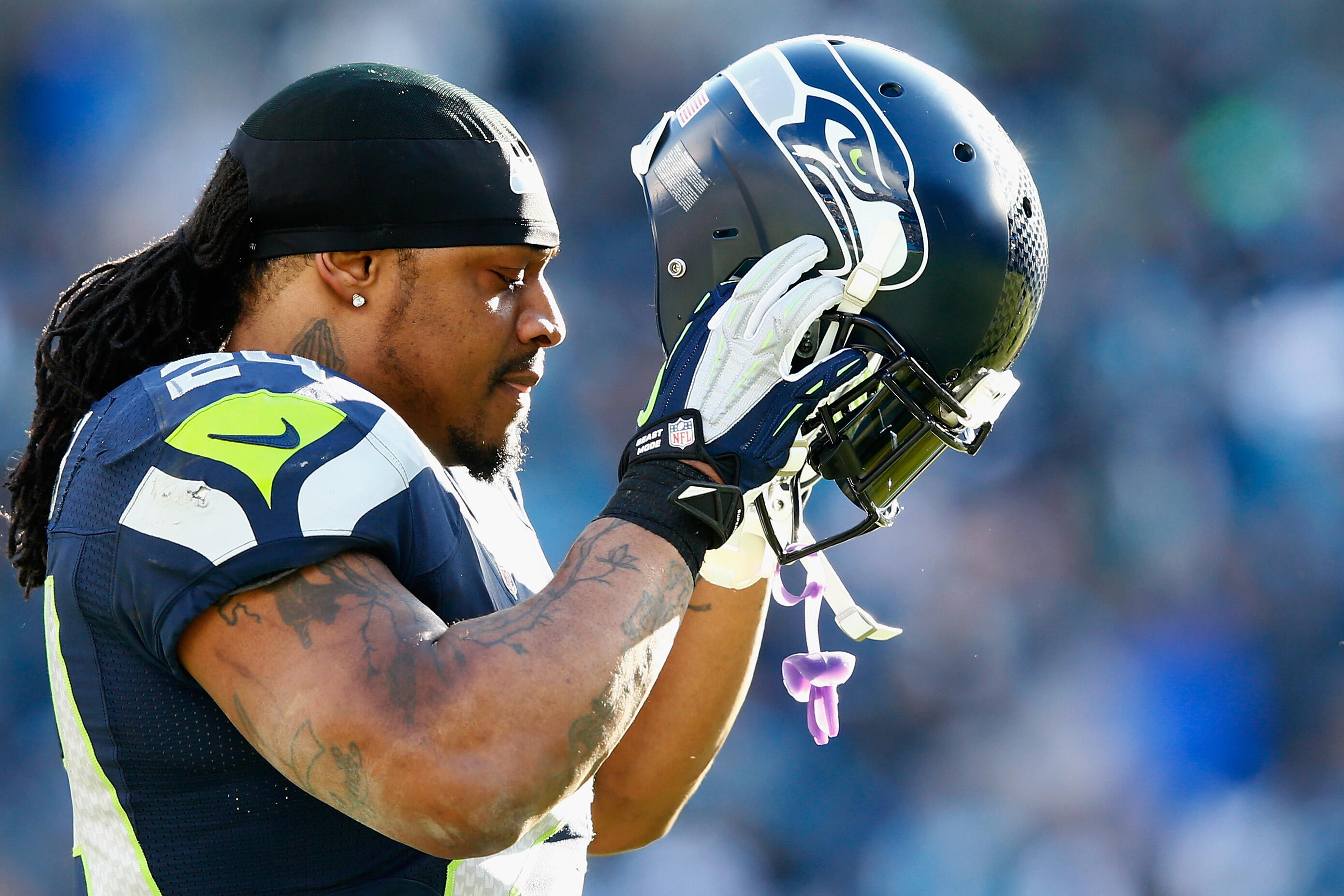 UPDATE: Marshawn Lynch made the news official (WARNING: Explicit language)
Following a brief retirement, Marshawn Lynch is back in the NFL -- and is set to joined his hometown team.
The Seattle Seahawks have reached a deal with the Oakland Raiders that will send Lynch's rights to Oakland.
Per NFL.com:
If all goes according to plan, Marshawn Lynch officially will be a member of the Oakland Raiders on Wednesday.
Lynch's representatives and the Raiders have agreed to terms on a contract, and the team has hashed out the details of a trade for Lynch's rights with the Seahawks, multiple sources informed of the negotiations on both sides of the deal said.
The draft compensation will be a swap of late-round picks in 2018.
Lynch, 31, appeared in just seven games during his last NFL season in 2015. Before that, he had made four consecutive Pro Bowl appearances with the Seahawks.
Click here for the full story.